Took me a half-second to agree: Charu Sharma about IPL auction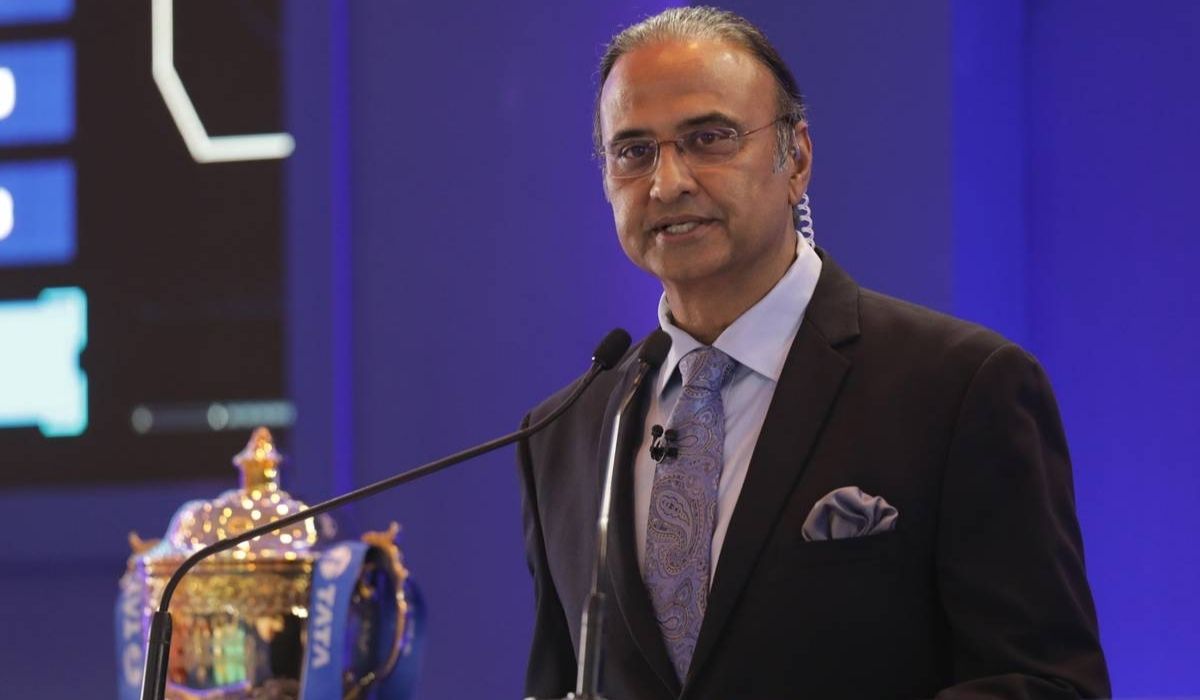 Charu Sharma was enjoying a quiet afternoon at his house with guests when he got a call from his friend, chairman of IPL, Brijesh Patel. Sharma, who thought that the call was to discuss cricket administration, was in shock when Patel took him through the incident. Patel also requested Sharma to rush to ITC Gardenia where the mega auction was happening.
Sharma had to fill in for auctioneer Hugh Edmeades who had a health emergency while conducting the auction. Edmeades was calling out names, and he had discomfort in his blood level while calling Wanindu Hasaranga's auction.
Edmeades fell on the floor, face first, shocking the whole room. He was immediately given medical attention but was asked to take a rest. The auction witnessed an early lunch, and Patel turned to his friend during that time. When Sharma got the call, he didn't think further and took just half a second to accept the role. He then picked up a suit, drove 15 minutes from his home and reached the place as early as possible. He was then elaborated regarding the role, and Sharma was all set. 
Charu Sharma reveals how he said Yes to IPL Auction
Sharma was no new face when it comes to the auction. Sharma has loads of experience conducting local auctions. Thus, he was up for the role immediately. Talking about the incident to The New Indian Express, Sharma said that auctioneering is not a complicated role. "Auctioneering is not complicated, but you need your adrenaline flowing and understand what's going on," Sharma said.
Though he had done many local events, it was his first IPL auction. "I knew the auctions were taking place here, but I hadn't tuned in to follow up on what was going on. It was a call from Brijesh and I had to respond to an emergency. I was physically available, and auctioneering is a significant part of who I am. So, I immediately rushed," Sharma added.
Sharma took over the job and did excellent work too. He had an overwhelming response as the fans appreciated the 62-year-old's gesture. "It has been heartwarming to receive such messages. The assignment itself was unexpected, and so were the reactions," Sharma said.
Cricket is not only Sharma's main interest. The commentator began his journey in the 1982 Asian Games for Doordarshan. Since then, he has been around and has done multiple sports commentary. He is currently the director of the Pro Kabaddi League and he was a part of the commentary team of Tata Maharashtra Open. However, Sharma isn't really around as he used to be. When asked about this, he said that only channels can answer that question.
"I never wanted to move away from that. Only channels can answer as to why I have not done some top-level cricket work in the past few years. I can only say my phone number has not changed," he told to TNIE.
Going through the memory, Sharma said that being a commentator was not his initial calling but got pushed into it. "I had a regular corporate job going, until some of my friends nudged me to audition for the commentary on DD. Back then I had felt being a TV commentator was not something I wanted to do for a living. But anyway, I got pushed into it. And my salary as a commentator was C200 for a day's work."
I am first a sportsman and then a commentator
When he is not doing commentary, Sharma finds a way to keep himself busy by going trekking or doing something "age-appropriate". He also added that he recently had a shoulder tear while trekking in Kathmandu.
"I am a person of multiple interests. In fact, I have been reeling under a terrible shoulder tear during my trek in Kathmandu and undergoing physiotherapy for many months. I feel guilty if I am not ambitious. I am now taking up age-appropriate sports like golf and tennis. Me as an individual is first a sportsman and then a commentator," Sharma said.
He also added that he is ready to come back for IPL commentary and jokingly mentioned that he had to change his plans if called for the job. "By some miracle, if I am called to do some IPL commentary, I might have to readjust my plans."