Tim David to play for Australia? Wade, Finch drop a big hint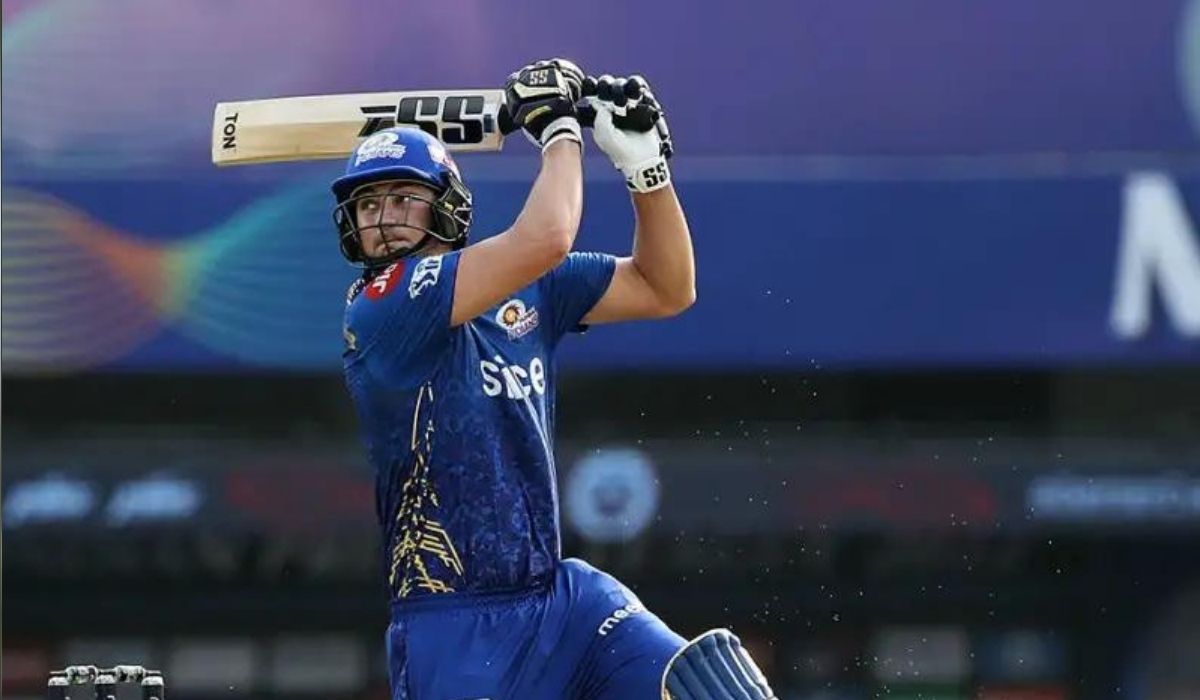 The T20 Sensation Tim David's Australia debut is on cards but it is just a matter of when, says Australian cricketers Aaron Finch and Matthew Wade.
Tim David, who is from Singapore, has played for Australia in the domestic tournaments and is setting the T20 Circuit alight with his power-hitting. Though he had only limited opportunities, he made sure to make heads turn in the IPL with a strike rate of around 216. After leaving the IPL, he joined Lancashire for the ongoing T20 Blast and has impressed in an opening couple of games so far with a strike rate around 220.
Despite all these, David wasn't included in Australia's T20 squad that will face Sri Lanka in an away series next week. Thus, he will continue to play for Lancashire where he has scores of 35 (18) and 60 (25).
Even during the February month, David missed the cut to make it to the Australian squad that hosted Sri Lanka. Instead, he went on to play in the Pakistan Super League where he had 278 runs at a strike rate of 194 in 11 matches.
With Men's T20 World Cup coming up soon, Australia are running out of time to find a spot for the power-hitter.
Aaron Finch agreed that David needs to get into the team before the World Cup even if it won't be in Sri Lanka.
After Australia's tour to Sri Lanka, the team will meet West Indies in October before hosting England for three-match series at the Gabba and the Canberra. The team will start their title defence on October 22.
Apart from this, the team will travel to India for three-match series but the date is yet to be confirmed.
"He's been in fantastic form for a while now, the back end of the IPL was fantastic for him, it was at his brutal best," Finch said on Monday.
"The ability to hit from ball one is a pretty rare skill and he's done that plenty of times now.
Finch also appreciated David's consistency. "For him to keep being so consistent that's something that we'll definitely look at over the next little while."
Matthew Wade, who has played alongside Tim David in the Big Bash League for Hobart Hurricanes, said that David has the potential to be anything.
"He's got as much power as any player in the world, and I was really happy for the way he finished the (IPL) tournament," Australia's T20 wicketkeeper said.
"He kind of disappeared out of the team after two games, which was a bit of a mystery and then found his way back in."
Tim David played in the first two games but Mumbai Indians had dropped him for Dewald Brevis. Though the youngster was impressive, the team couldn't win a match. When David was recalled, he was able to play important cameos in the end, helping the team to win four out of their six games.
"Whether it's this World Cup or the next one, he's still got plenty of time," Wade said of David.
"He's going to play some cricket for Australia, there's no doubt about that.
"He's such a young player in terms of games played. Three years ago, he wasn't even on a contracted list anywhere … when he came to the Hurricanes, he had no deal at all."
Wade also added that the current T20 World Cup champions have a lot of talent in their team and it is difficult to squeeze David in. "Tim, Riley Meredith, Ben McDermott, Daniel Sams has put his hand up as well, there's plenty of guys that could make an impact in that team if they get the opportunity," Wade said. "And there are some terrific players in front of them at the moment as well."