Suryakumar Yadav is batting on a different planet altogether: Dinesh Karthik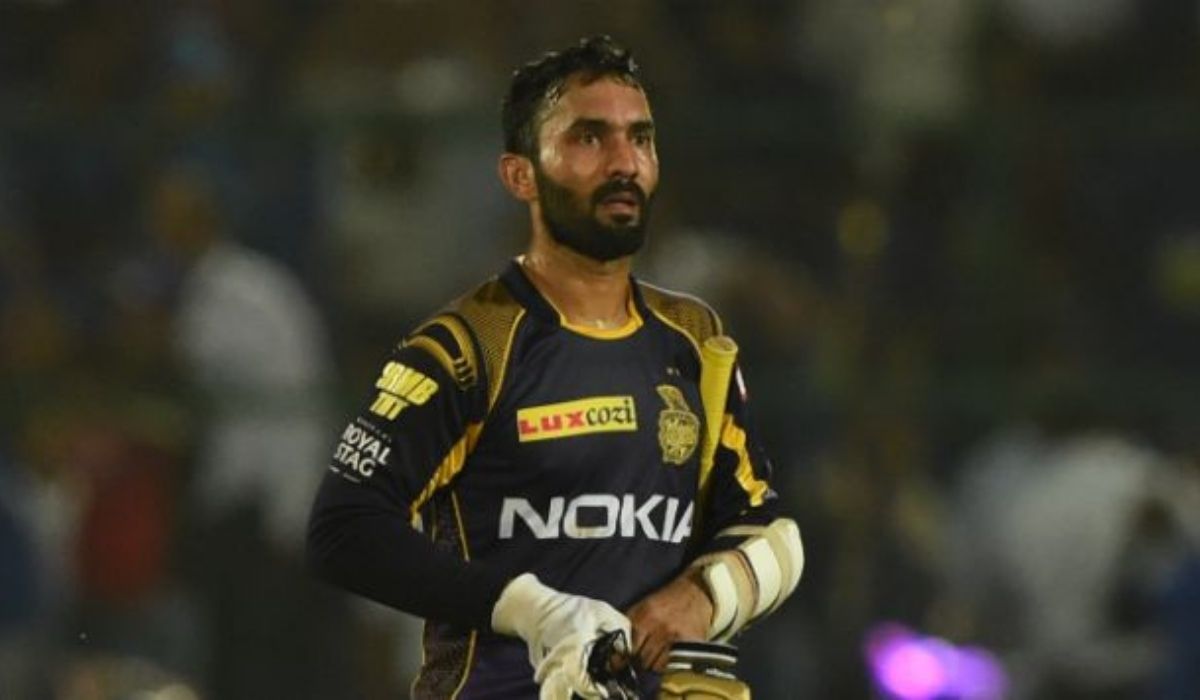 Indian batter Suryakumar Yadav missed the first two ODIs of the South Africa series as skipper KL Rahul and the management preferred Venkatesh Iyer. As the latter's performance was below par, India opted for Suryakumar Yadav in the third and final ODI.
Coming into bat at number six, Yadav immediately makes heads turn with his brisk knock of 39. He took just 32 deliveries and had four boundaries and a six before getting out while attempting a flick.
Dinesh Karthik makes bold claim about Suryakumar Yadav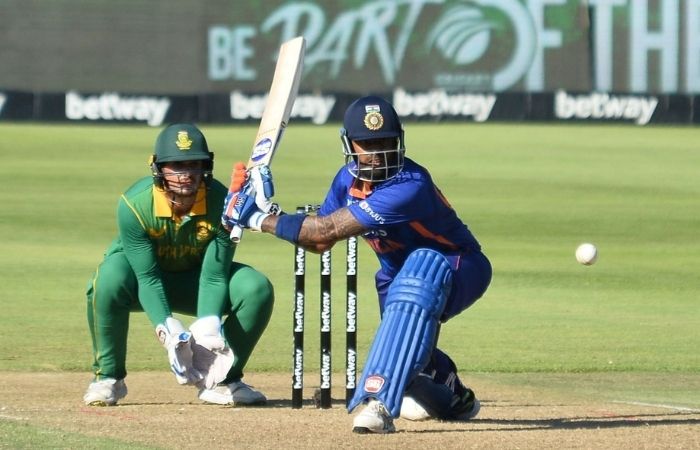 Speaking to Cricbuzz during the post-match review, Indian wicket-keeper batter Dinesh Karthik praised Suryakumar Yadav's technique and how he is batting on a different planet.
"Suryakumar Yadav is batting on a different planet altogether; the kind of shots, the kind of positions, and the execution put together. He made batting look way easier than it was in that situation," Dinesh Karthik said while speaking to Cricbuzz.
He also stressed that Yadav needs a long run and if he gets it, he would do wonders for India.
"Give him the long run, I'm sure he will do wonders for India. But, he needs a long run. Now, every time he comes out, he is under pressure from the players above and below him. It is very hard to set fields for him," Karthik added.
Karthik went on to add that he would play Suryakumar Yadav at number five or six as the latter is capable of changing the course of the game on a consistent basis.
"SKY will play at the same tempo in any position. For Mumbai Indians also, he plays in a similar way coming in at No.3. You will get a good amount of runs if you play him at No.4 or 5, but I will bat him at No.5 or 6 in ODI cricket because he turns around games in quick time on a consistent basis," he added.
Suryakumar Yadav made his IPL debut in 2012 with Mumbai Indians. He then moved to Kolkata Knight Riders where his role was different. Yadav usually batted lower down the order and played the finisher role for the team.
Despite scoring runs consistently in the domestic circuit, Yadav remained relatively unknown. However, things took a big turn for the Mumbai batter when he returned to his first franchise.
Yadav returned to Mumbai Indians for the 11th season of the IPL. The franchise bought him for INR 3.2 Crore. This time, his role was completely different and he grabbed the opportunity with both hands and made a name for himself. He made 512 runs from 14 matches in the 2018 edition and had 400-plus runs in both 2019, 2020 editions. He also piled up runs in domestic cricket which made selectors show faith in him.
Making his International debut in 2021, Yadav went on to play 4 ODIs and 11 T20Is for India.
Jadeja is ready to bat at No.6: Karthik
During his talk with Cricbuzz, Karthik also added that Ravindra Jadeja is a good fit for number six as he knows how to take a game deep.
"Jadeja is ready to bat at No.6. In fact, he is batting so well that he can play at No.5 as well. He is not the reckless kid anymore, he is using his head now and winning games with the bat, and in white-ball cricket, his stronger suit might be his batting. He will deliver for you consistently because he has got a good head on his shoulders and he knows how to take a game deep," Karthik added.
Karthik also said that India are currently missing two of the key all-rounders. He assured that the dynamic of the team will be different once they get back into the team.
"I think we are missing two key all-rounders here, and all-rounders are worth their weight in gold. Hardik Pandya and Ravindra Jadeja. Once they come in, the dynamic of this team will look very different. Hardik at six and Jadeja at seven will look very different," he concluded.
India will host West Indies and Sri Lanka next
After losing the Test and ODI series, India had returned home and will host West Indies followed by Sri Lanka. The series will begin on February 6th with the first of the three-match ODI series. The series will be followed by three T20Is.
India then will host Sri Lanka for two-match Test series before returning to the shorter format with three-match T20I series. After this, the players are likely to head to the Indian Premier League.