Sourav Ganguly gives update on Sanju Samson's Team India future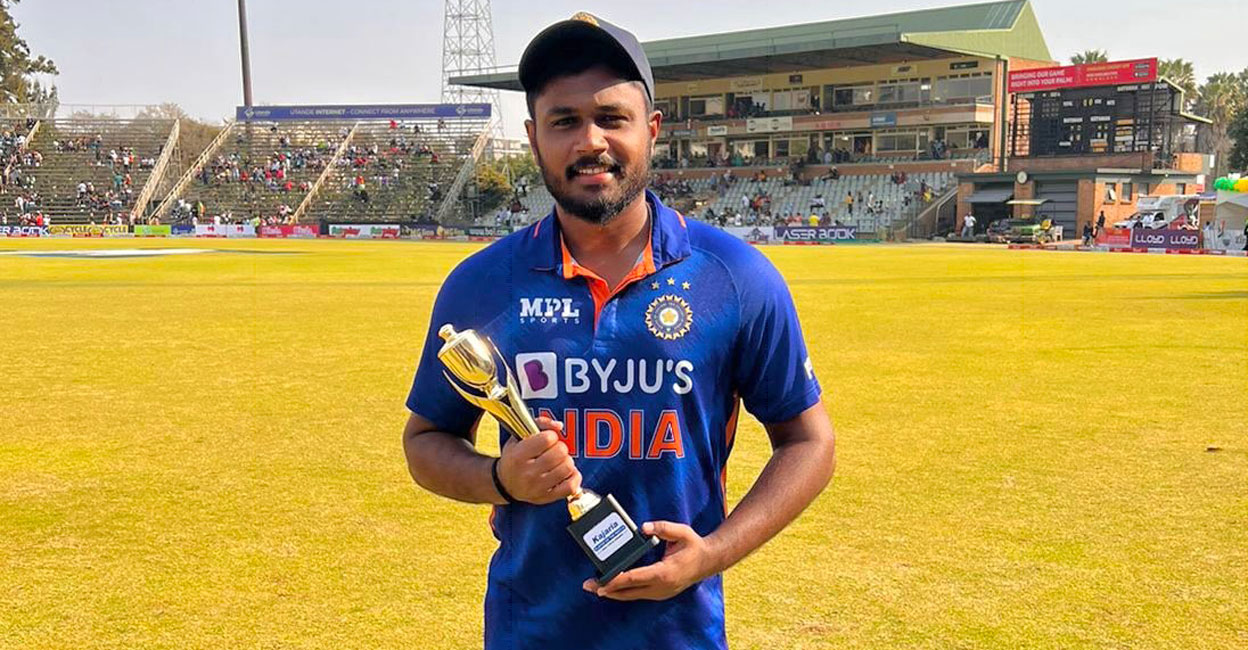 Sanju Samson is one of the prominent names to miss out of Team India's T20 World Cup. Many fans and experts expected him to make it to the 15-member squad and when he couldn't even make it to the travelling reserves, everyone was shocked. While many had said that his career with Indian cricket is over, Sourav Ganguly had confirmed that he is still in the BCCI plans for the future.
He also confirmed his selection for the upcoming ODI series vs South Africa.
Speaking ahead of the first India vs South Africa T20I, Ganguly said that he is still in the plans and in fact, he is a captain of a franchise in IPL.
"Sanju is playing well. He played for India but just missed the World Cup. He is in the Indian team's plans. He is now a part of the ODI team against SA. Also, he has done well in the IPL franchise and he is the Captain also," he said.
Meanwhile, India defeated South Africa in the first T20I in Sanju Samson's home ground, Thiruvananthapuram.
On a tough pitch, Indian bowlers did well to restrict South Africa to 106 in their 20 overs. In return, India finished off with ease as Suryakumar Yadav and KL Rahul made half-centuries.
Speaking after the match, captain Rohit Sharma said, "The wicket was tricky. You learn a lot playing such a game. You understand what the team needs to do in tough conditions. It was nice to play a game like that. We knew the bowlers would get something seeing grass on the pitch, but we didn't expect help for the full 20 overs. It was still damp. Both teams were in the contest and the team that played better won the game. We started well, got 5 wickets in quick time and that was the turning point."
"We knew it wasn't going to be easy. Got to respect the conditions. Lost two wickets and that partnership between KL and Surya got us home", he also said.
India will take on South Africa for a couple more T20Is and then they will host them for an ODI series.
The ODI series vs South Africa is scheduled to begin on October 6 in Lucknow.