Shane Warne interested to coach England Men's Team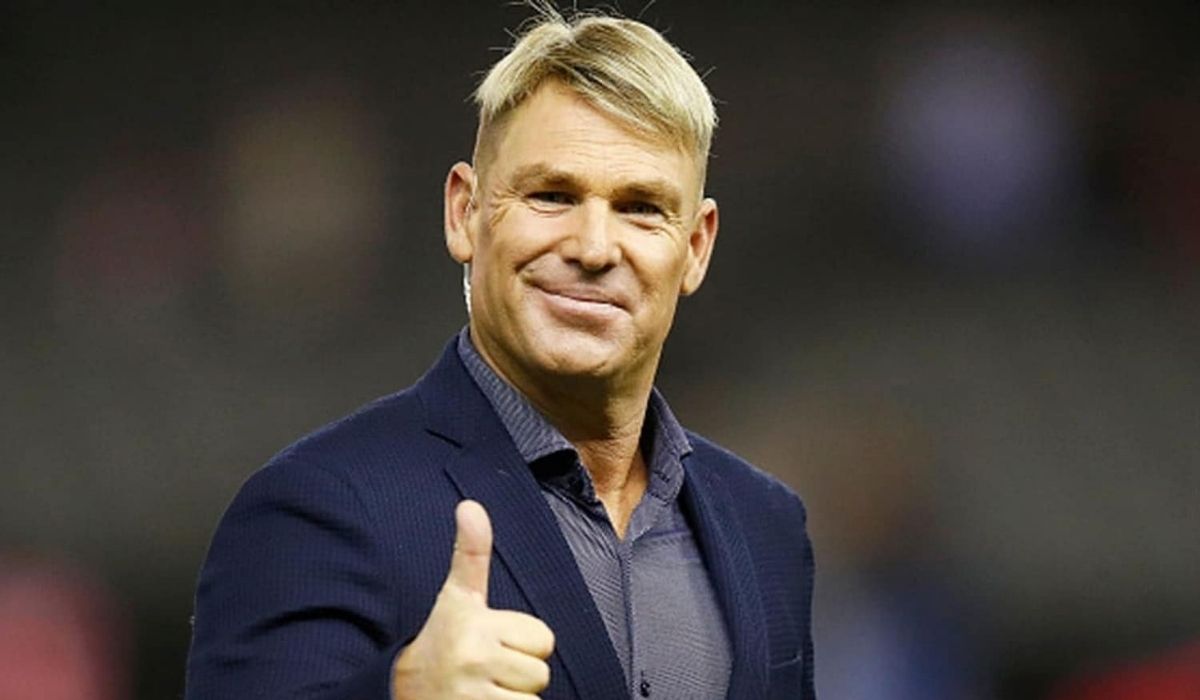 Australian legend Shane Warne, on Sky Sports Cricket Podcast, said that he would be interested in coaching the England men's team although he believes that the Board must "jump in" if they get an opportunity to sign Justin Langer.
Former England coach Chris Silverwood had to resign from his post when England faced a humiliating defeat in the Ashes against Australia. The visitors had lost four Tests and managed to draw one. The performance of the team was hugely criticized and as a result, Silverwood had to step down.
England are yet to announce his successor and Paul Collingwood has been asked to take charge as interim for the upcoming Test tour to West Indies.
Talking on Sky Sports Podcast, "I'd like to do it, it's a great time to be England coach", Warne said.
He added the England team has good players with a lot of depth but they are just not performing. "I think I'd do a pretty good job, there's a lot to work with. There are so many good players in England and a lot of depth, but you've got to get some of the basics right. You can't bowl no-balls and drop so many catches, but you've got the players, they're just not performing," he added.
Warne is not new to the coaching role. He is currently the head coach of London Spirit's Men's Hundred side. Though the team's performance was below par in the last season, he will return as the team's coach this summer.
Warne also admitted that the team's performance was "poor" and the team was "terrible" but he enjoyed the opportunity.
While talking about England's performance in the Ashes, Warne mentioned that the team didn't utilize many chances that came their way. He also criticized their tactics and team selection.
"England had plenty of opportunities through the series but in the big moments they couldn't nail it with bat or ball," Warne said.
Warne criticized that England neither looked into the pitch nor watched out for the climate during the first Test as they went on to rest Jimmy Anderson.
"That first Test at Brisbane – the whole series could have been different if they just looked down at the pitch rather than planning about day/night Tests in Adelaide and who was going to play in that game. It had rained for three weeks in Brisbane. It was green and seaming all over the place and you have the best seam bowler in the world in Jimmy Anderson, and they're resting him for the pink-ball game. They didn't do themselves any favours," He said.
You sit down with the bowlers and sort it out: Warne about Root
"I didn't mind Joe Root giving them a bit of a rocket and saying they didn't get it right [at Adelaide], maybe they weren't listening to the plans. It's pretty hard to get your tactics right when the bowlers aren't executing what they're meant to do, but surely you sit down with the bowlers and sort it out," he added.
If Warne is considered for the coaching role, he is likely to compete with his former teammate Justin Langer. The latter had recently stepped down as the Australian coach. Despite winning the T20 World Cup and the Men's Ashes, he had decided to step down. According to reports, Langer's coaching style is unpopular with the Australian players.
While there is no official post regarding Langer's application for the England role, Andrew Strauss, England's interim managing director, has refused to rule him out of the contention. In fact, various reports have suggested that Langer is the current frontrunner for the role.
Talking about Langer's decision to quit the Australian team, Warne criticized Cricket Australia for being disgraceful. He also added that he was disappointed when the players or the captain stood up for Langer.
"Cricket Australia were disgraceful in the way they handled it," he said. "Winning an Ashes series and a World Cup, it doesn't get much bigger than that. But [Langer] was a dead man walking. When I didn't hear the captain or any other players sticking up for him, saying he was fantastic, I found that really disappointing.
"If I were England I'd be jumping at him"
"Why couldn't Cricket Australia come out and say they were not renewing his contract straight away but would wait until the end of the summer, see who the best candidate is, and if Langer is still the best candidate give him a contract? If I were England I'd be jumping at him."