Shaheen Shah Afridi to fly to London for rehab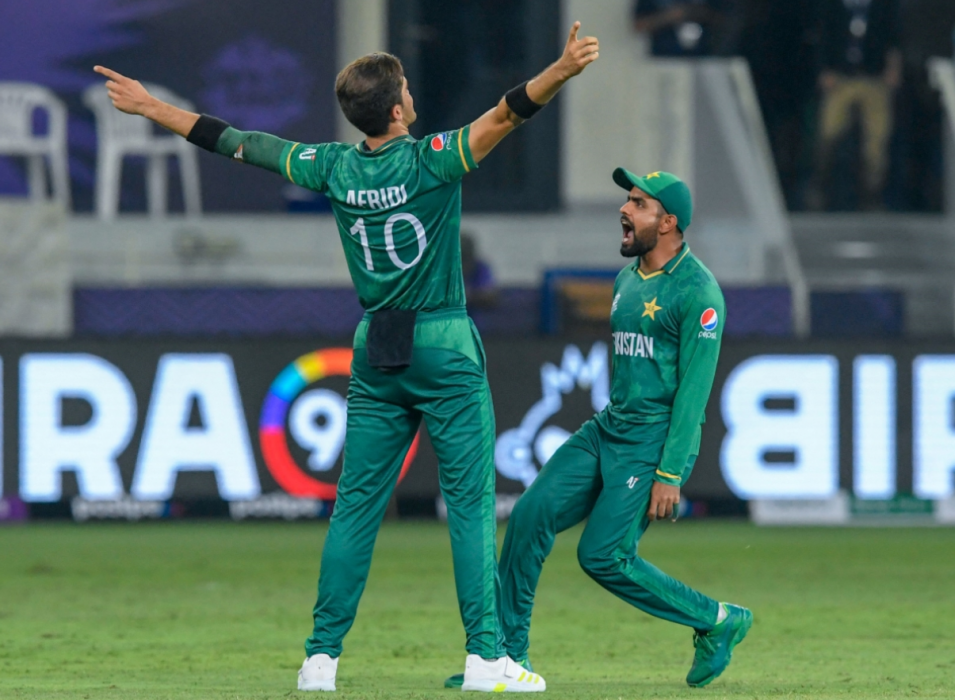 Pakistan pacer Shaheen Shah Afridi will be flying to London to complete rehab for a knee injury.
The Pakistan Cricket Board gave an update on the pacer's injury on Monday. According to the statement, the cricketer will fly to London to complete his rehab. According to the medical advisory panel, the cricketer needs continuous rehab treatment and therefore, he will be treated in London. This is a reversal of the PCB's initial plan. The Board had initially said Afridi would travel with the team while undergoing rehab.
Afridi sustained a right knee ligament injury while fielding during the first Test against Sri Lanka in Galle. Since then, he has been on the sidelines but was seen travelling with the team. He was with the squad for the team's Netherlands tour. He was also seen amongst the Asia Cup squad as well.
"Shaheen Shah Afridi requires uninterrupted, dedicated knee specialist care and London offers some of the best sports medical and rehabilitation facilities in the world," PCB's chief medical officer Najeebullah Soomro said in a release issued by the board on Monday. "In the best interest of the player, we have decided to send him there."
The chief medical officer also revealed that they will receive feedback daily from his doctors in London and they are expecting him to be fit before the T20 World Cup in October.
"The medical department will receive daily feedback on his progress whilst in London and we are confident Shaheen will return to full fitness before the ICC Men's T20 World Cup."
In recent years, Shaheen Shah Afridi has been the best bowler from Pakistan. His loss certainly has affected the combination of the team in the Asia Cup.
Even many stars felt that he could've been the difference between two teams in the last game against India. Pakistan, who came closer to the finish line, ended on the wrong side of the results because of Pandya's heroics.