Sanjay Manjrekar Praises Current Indian Side and Compares It with Historic Pakistan Team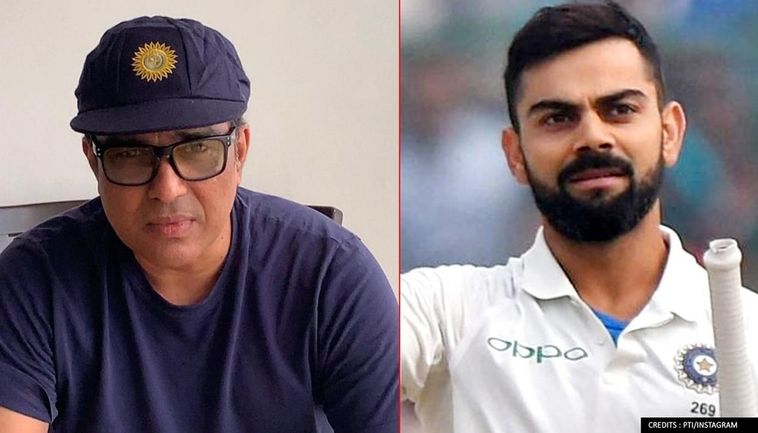 While commenting on India's victory on the first Test in South Africa, former Indian player Sanjay Manjrekar compared the team with the historic Pakistan side. Manjrekar feels that India's recent wins across the overseas tours are happening due to the growth of a strong pace attack line-up.
At present, India is going through a remarkable phase with two successive wins against the Australia Test series and is leading 2-1 in an incomplete five-match series against England. Moreover, the year 2021 concluded with India becoming the first Asian country to gain a Test victory at Centurion for the first time. India's phenomenal performance has not been restricted to overseas games but has continued in their home soil as well. The team currently bagged a successive win of 14 Test series at home.
According to the veteran, the Indian team's latest achievements in the red-ball format is the result of having three exceptional seamers on their side. Manjrekar found a similarity between the current Indian Test team and the Pakistan team's golden era. During the '90s, Pakistan had one of the strongest bowling attack line-ups in Test format with legendary players like Shoaib Akhtar, Wasim Akram, Waqar Younis present in the team amongst others.
The credit for India's success can be given to the trio of Mohammad Siraj, Jasprit Bumrah, and Mohammed Shami whose performance had a huge impact on the team. The trio is responsible for taking 16 of 20 wickets in the first Test win in Centurion. Manjrekar compares team India's state with the trio with Pakistan's team when they also had three world-class bowlers who were an asset for the team's overseas successes.
Meanwhile, Manjrekar feels that the management should think about Shreyas Iyer and Hanuma Vihari. The two players have been held off to let Rahane play. According to the 56-year-old, other players will have little chance to play with Rahane getting more backing.