Rohit wanted Jadeja to get a double hundred: Ashwin about Mohali Test declaration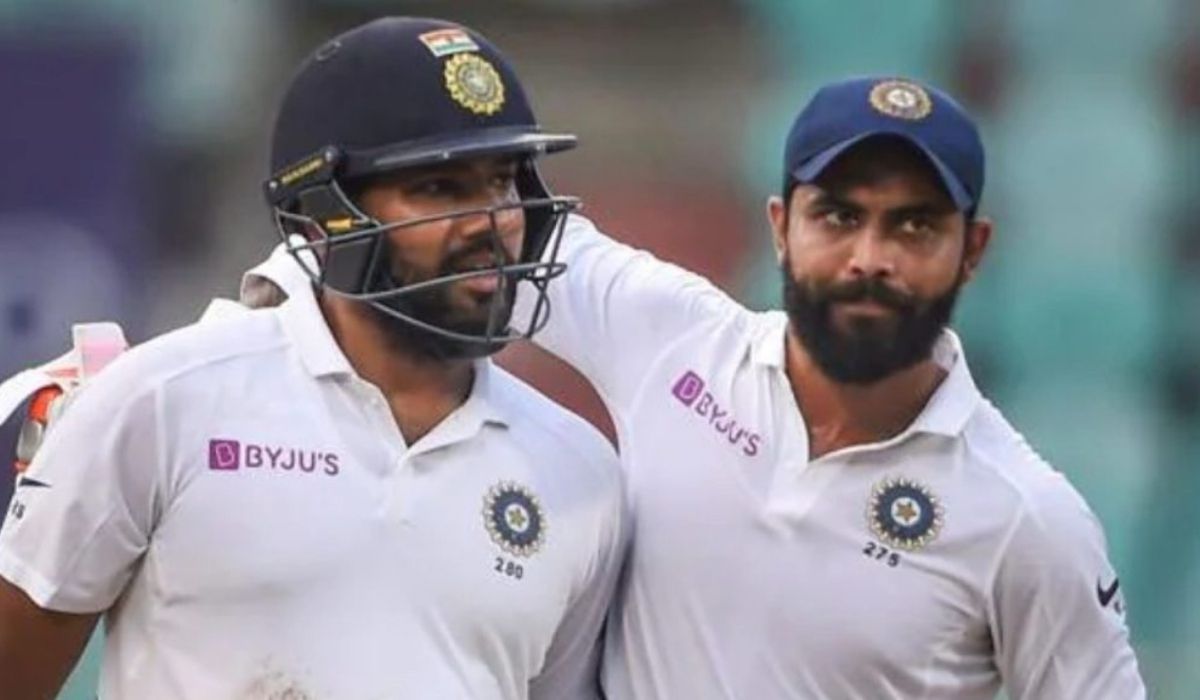 All-rounder R Ashwin is all praise for his new captain Rohit Sharma and said that there is a human element in it beyond all his tactics.
Rohit Sharma, who took over the captaincy from Virat Kohli, had a perfect start to the captaincy career. He won the series against West Indies and went on to win his first Test as captain at Mohali.
Speaking to BCCI, Ashwin stressed the fact that Rohit Sharma cares about everyone in the team before taking any decision during the match and in everything he tries to implement on the field.
"Rohit, we all know, how tactically strong he is and how good he is. But I saw a lot of human elements in the way he led the side. He was looking out for anyone in the team, how everyone would feel, how everyone's confidence is important for the engine room to function," Ashwin said.
The all-rounder went on to mention how he took care of Jayant Yadav and how he rotated the bowlers and kept the pacers from one end throughout the match.
"The way he wanted to look after Jayant the third spinner was under-bowled but he wanted to look after him, wanted to rotate the bowlers. How he kept the fast bowlers from one end all through the match", he said.
He wanted Jadeja to get a double hundred: Ashwin
Rohit Sharma's decision to declare during the first innings was questioned. He called the team in when Ravindra Jadeja was batting at 175. Since he was closer to 200, netizens questioned the decision.
However, Ashwin now revealed that it was Jadeja's decision to call it quits in the innings.
"Even beyond all these tactical things, he kept the game simple. When he wanted to declare, he wanted Jadeja to get a double hundred. Eventually, it was Jaddu who said it's not important and you should go for a declaration", Ashwin added.
Ashwin also felt that Rohit Sharma had lived his dream when he walked out to captain the Indian team in whites and he added that Rohit Sharma would have enjoyed the win by big margin.
"Captaining India in a Test is a matter of great pride and an honour for any cricketer. Becoming captain may not be everybody's dream, all you want to do is wear the Indian jersey but I'm sure Rohit lived his dream to the fullest on that day," stated Ashwin.
"To start off by winning the toss was extremely important and obviously I think he would have enjoyed that big margin of victory as a captain for the first time."
Rohit Sharma's first Test as captain was also Virat Kohli's 100th Test. Ashwin stated that he is excited for Virat Kohli and what the future holds for him. He also added that it would've been a special moment for the former Indian captain as he received the cap with his family by his side.
"Virat Kohli, received the 100th Test match cap from Rahul bhai. He has his family by his side, his wife by his side. That would have been an extremely special moment as well for him. In fact, he went on to say that Rahul bhai was one of his idols, he had his poster on the wall. Some great memories," Ashwin said.
India had won the first Test convincingly, thanks to Ravindra Jadeja's all-around performance. The all-rounder scored an unbeaten ton and then went on to pick up five wickets. With no doubt, he received the player of the match for his performance.
India and Sri Lanka will lock horns in the second Test from 12th March.