Rohit Sharma settles DK vs Pant debate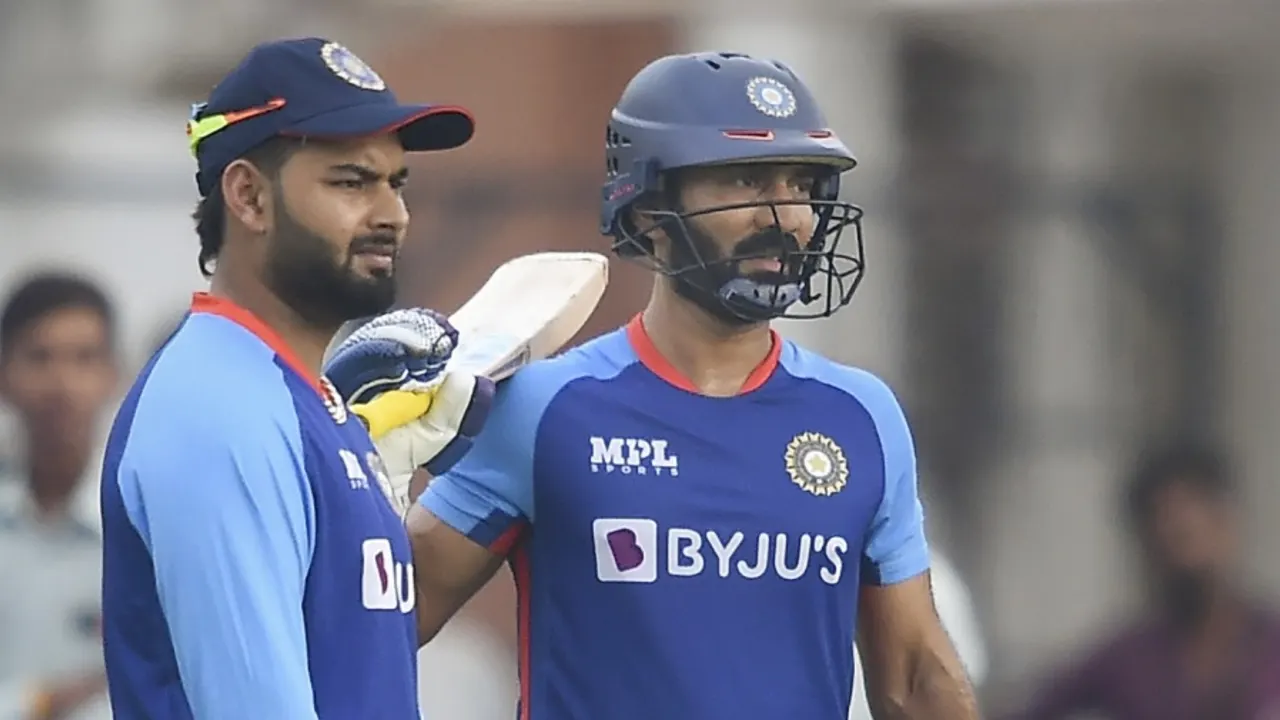 Indian captain Rohit Sharma opened up about the ongoing debate on selection regarding Pant and Karthik.
Both Rishabh Pant and Dinesh Karthik have made sure to use their opportunity well whenever given one. However, both players are unlikely to feature in the same eleven and it is a tough decision for coaches and selectors to leave any one of them out.
When asked about the selection, Rohit Sharma said that both players need more game time ahead of the World Cup. He also added that it is important for him to stick with the same batting line-up.
"I wanted both of these guys to have a number of games under their belt before the World Cup. In the Asia Cup, both of them were in the fray to play all games. I just feel that Dinesh needs a little more game time so does Pant, but looking at how this series went, it was important for me to stick to one batting line-up," he said.
"We will first see their bowling lineup"
Adding more, Rohit Sharma said that he is unsure of his playing eleven for the upcoming series against South Africa but stressed that the team will look into the opponent's bowling attack at first.
"I don't know what we are going to do against South Africa. We will first see their bowling lineup".
He went on to add about the selection, saying that if the situation demands a left-hander, we will see Pant in the line-up.
"If the situation demands that we need a left-hander, we will bring Pant, and if we need a right-hander, then we will play Dinesh. I feel Dinesh hardly got to bat in this series, just three balls; that's not enough time. We are trying to manage these two carefully. In the end, you can only pick XI players", he concluded.
India went on to win the series against Australia recently. They had a terrible start to the series when they couldn't defend a massive margin over 200. However, the team came back stronger to win the next two matches.
The team will host South Africa next before leaving to Australia for the T20 World Cup which begins in a month.