Ravi Shastri reveals how much he would've got as a player in the IPL auction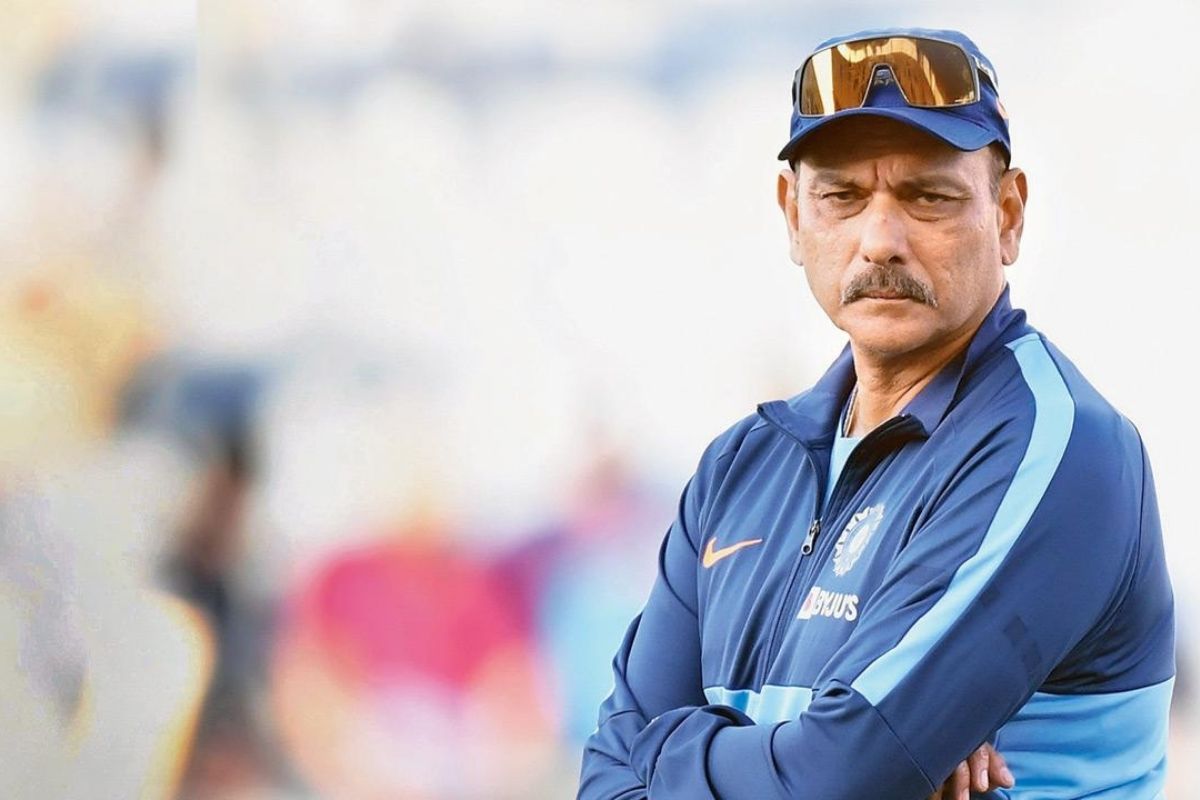 Former India head coach Ravi Shastri has said that he would've easily fetched a staggering sum of INR 15 Crore if the IPL was up and running during his playing days.
Considered one of the best all-rounders during his time, Shastri was known for his flamboyant cricketing style and his attacking nature. Even Shastri has spoken about how Ravindra Jadeja reminds him of himself in earlier days.
Shastri went on to talk about the demand for three-dimensional players in T20 cricket and how all-rounders, pinch hitters, and finishers have grabbed more money than the traditional batters. Since he had possessed all the above qualities and check-in well for a leader, Shastri felt that he would've fetched more money and would have gone on to lead aside. 
"Comfortably in the 15 crore bracket. Comfortably! And captain of the side. No question. It's a no-brainer," Shastri told ESPNCricinfo.
Incidentally, Chennai Super Kings also gave the captaincy to Ravindra Jadeja when MS Dhoni stepped down, in fact, he earns more than the former Indian captain this year.
When Shastri smashed six sixes in an over
Known for his attacking skills, Shastri was also a brilliant left-arm spinner. He made a name for himself when he smashed Tilak Raj of Baroda for six sixes in an over while playing for Mumbai-then Bombay- during a Ranji Trophy match. Since then, he has been a regular on the side and went on to win multiple accolades for his achievements.
He is also one of the few players who have 1000 runs and 100 wickets to their name in Test cricket.
Shastri played 80 Tests and 150 ODIs in his international career, amassing 3830 and 3108 runs in their two formats respectively. Shastri also has more than 270 wickets in his international career.
After his retirement, Shastri took up coaching and enjoyed a long stint as a commentator. He calls himself lucky as he was in the commentary box when India had lifted T20 World Cup in 2007 and then the 50-over World Cup. His famous "Dhoni finishes off in style" is still reverberating in fans' ears.
After his commentary stint, he went on to serve as India's Director of Cricket before becoming the manager of the Indian team. Soon, when Anil Kumble resigned, he took up the coaching role in 2017. He was re-elected as the coach and went on to serve until 2021.
Shastri, who was one of the most loved coaches, had to retire from the post because of his criteria. During his time, he made India one of the best sides in red-ball cricket. The team was a force to reckon with across formats under Virat Kohli.
During his stint, India had famous Test wins in England, Australia and they also reached the final of the World Test Championships.
His stint got ended in 2021 right after India's exit from T20 World Cup. After his exit, Rahul Dravid took over his position and Shastri returned to commentary once again.
He is currently a part of Star Sports' commentary team and is one of the experts in the Extra Innings show. Shastri was also a part of Fan code and ESPN Cricinfo in between.