Ramiz Raja is going to destroy Pakistan cricket: Ex Pakistan cricketer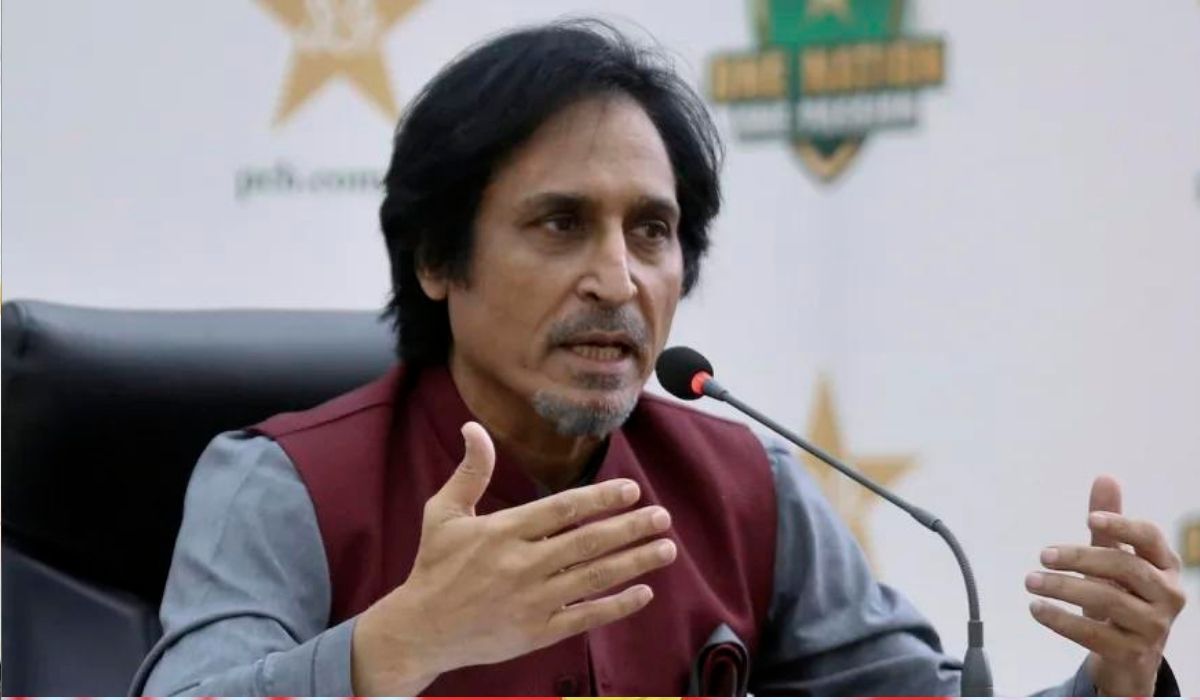 Former Pakistan cricketer Tanvir Ahmed slammed the decisions made by PCB Chairperson Ramiz Raja. He believes that Ramiz Raja is going to destroy Pakistan cricket.
Raja had recently announced the PCB plans for the upcoming year. The board is all set to introduce Junior League exclusively for teenagers.
Tanvir Ahmed slammed the league and mentioned that if youngsters are directly introduced to T20 cricket without much exposure to the longer format of the game, it might, hamper the progress of those cricketers.
'He is going to destroy Pakistan cricket with such decisions'
While talking about the Junior League on his YouTube Channel, Tanvir Ahmed said that Junior League could prove disastrous for cricket in the country. He also wanted Raja to organize two-day, and three-day tournaments in order to prepare the youngsters for the longer format of the game.
"Instead of holding a Junior PSL, the chairman should have focused on organizing two-day or three-day tournaments. He is going to destroy Pakistan cricket with such decisions," said Ahmed.
"The youngsters will think that they don't need to play long-form cricket and instead focus on hitting sixes. This mentality will not affect under-19 cricket but also under-13 cricket and their families due to the money involved," he added. "People all over the world are saying that T20 cricket has destroyed Test cricket but our chairman is trying to organize Junior PSL."
Ahmed also slammed the concept of drop-in pitches and called the idea a failure.
"Every new chairman comes with a new logic which doesn't help Pakistan cricket and the same goes with him [Ramiz Raja]. Instead of reviving departmental cricket, you brought up the idea of drop-in pitches which didn't work out," he concluded.
Earlier this month, Salman Butt criticized Ramiz Raja and his ideas. He called him 'Clueless'.
On his YouTube channel, Salman Butt said that Ramiz Raja's policies make it seem he is unaware of the dynamics and requirements of grassroots cricket in Pakistan.
"In recent times, during school championships, there were players who did not belong to schools and were actually outsiders and yet were playing in the tournament," he said.
He added that PCB was not choosing the right path for the development of cricket in the country.
"PCB is planning to hold Pakistan Junior League based on T20 format for that age group which has a World Cup of 50 overs in the international arena. There will be only a couple of players who will reach the level of PSL through the Pakistan Junior League," he said.
He added "Pakistan Junior League will become a reason for the decline of skills and fitness of budding cricketers due to cricket based on four overs only. This will restrict the abilities of budding cricketers who will only prefer the T20 format in their careers later."
Butt also stressed the income of the players who don't play all three formats.
"What about the financial future of those players whom PCB does not consider to play all three formats?" asked Salman Butt.
He criticized Ramiz Raja and said that the former Pakistan cricketer believes only in kingship.
"Ramiz Raja believes in kingship where no one is permitted to ask him to counter questions, not even press or specialists of that field. He does not want to answer anyone," he concluded.
Ramiz Raja, who was elected as the PCB Chairperson in 2021, introduced Pakistan Junior League recently.
In the Pakistan Junior League, six teams will compete in the 19-match competition at the Gaddafi Stadium from October 1 to 15, with players selected through the drafting method.