Positivity doesn't mean you go bang-bang: Gambhir is not impressed with India's approach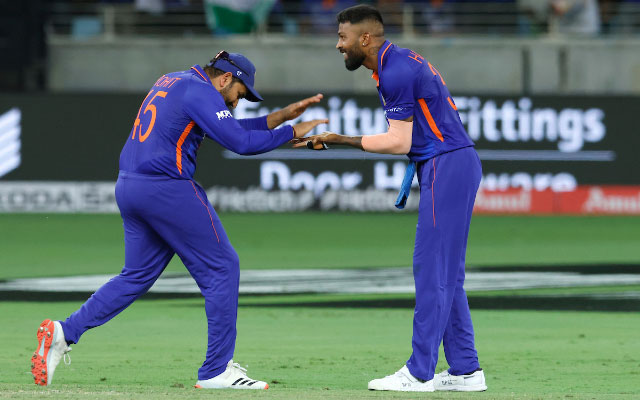 Rohit Sharma's India are currently going through a different phase in the game. The new approach for the team is to go bang-bang right from ball one.
The decision has certainly backfired in the Asia Cup as India almost lost their match against the arch-rivals Pakistan in the league stage.
While batting first, India lost KL Rahul early. Minutes later, Rohit Sharma got out trying his lofted shot over cover drive. Virat Kohli didn't stay for long after the captain's dismissal and got out playing a poor shot.
On-air commentators Gautam Gambhir and Wasim Akram weren't too impressed with India's "approach" in this game.
Wasim Akram, on air, criticized the approach saying that having a positive approach is good but assessing the situation is more important.
"It's India vs Pakistan match. You don't want to risk it, you would want to play 20 overs and get the target. Have a positive approach, sure, but also assess the situation," Akram said on air during his stint on Star Sports.
Meanwhile, Gambhir was more critical of the approach. He said that the main aim of the team should be winning the game and the players should be playing accordingly.
"The only approach is to win a game of cricket"
"Positivity doesn't mean you need to go 'bang bang'. And what is this approach that we keep talking about, the English approach and all that stuff. The only approach is to win a game of cricket, whether you win it in the 15th over or the 19th over, it doesn't matter. As long as the approach depends on the condition, you're playing on that as well," Gambhir said.
He disagreed with the approach of the Indian team and said that it will not work in all the matches.
"If there's something in the new ball and you try to go really hard, you might end up losing 3-4 wickets in the first six overs, the game is over. When we talk about template or batting at a certain tempo, I absolutely don't agree with it."
Akram and Gambhir then discussed how the men in blue might end up hurting themselves if they continues to perform this way.
"That's what I've been hearing ever since I came here. 'The Indian mindset has changed' and the 'captain doesn't want someone to get 60 off 50 deliveries, he wants them to get 50 off 25′. But then, it depends on the situations," Akram said.
"That is what T20 format is made for. It is to express yourself. But if you are chasing 148, why would you go for 60 in six overs when you can also end up losing five wickets going really hard? You can get the opposition back in the game!" concluded Gambhir.