MS Dhoni wins an online auction, adds vintage Land Rover to his collection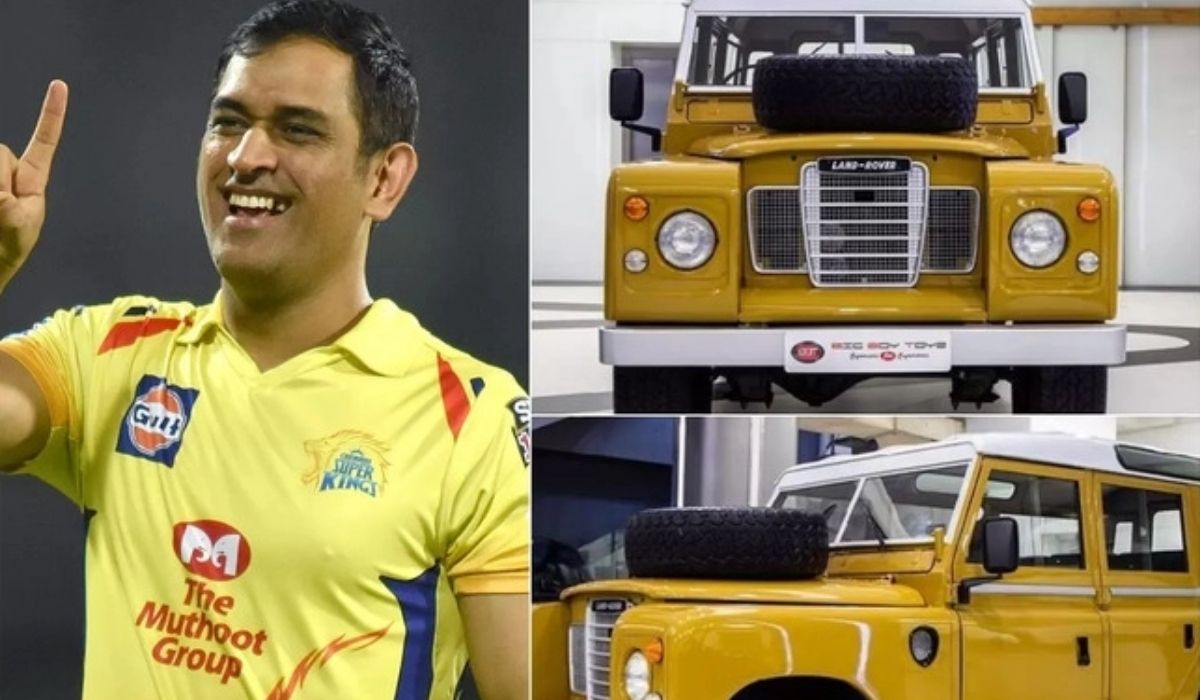 MS Dhoni's love for cars and bikes is no secret. The former Indian cricketer is a nerd when it comes to machines. Most of the cars he owns and has in his garage are mechanical wonders.
He usually hunts for vintage cars and loves to add them to his collections. In fact, his gifts revolve around machines. For his recent wedding anniversary, he gifted his wife a stunning vintage car.
Last year on the same day when Dhoni had announced his retirement from international cricket, he had Pontiac Firebird Trans Am delivered to his house. The vintage two-seater muscle car had a big-block 7.5-liter V8 455 engine. It was bought by Dhoni in an online auction reported for INR 60 – 70 lakh mark.
Apart from cars, Dhoni's impressive collection also includes bikes like Confederate Hellcat X32, Kawasaki Ninja H2, Yamaha RD350, BSA Goldstar, Harley-Davidson Fatboy, Kawasaki Ninja ZX14R.
MS Dhoni adds new toy in his showcase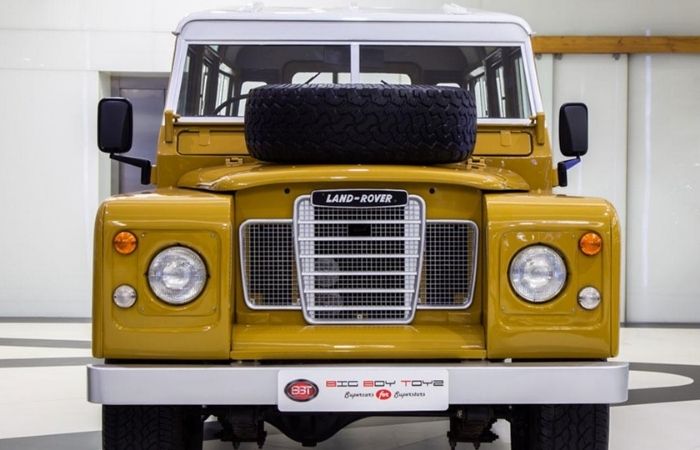 Now, the latest entry to his garage— which already has cars like Hummer H2, Jeep Grand Cherokee Trackhawk, a custom-restored Nissan 4W73— is Land Rover Series 3 Station Wagon.
The former Indian captain had won an online auction organized in the showroom of Big Boy Toyz in Gurugram. More than 50 percent of the stock in the showroom got sold online according to reports. 
Dhoni had expressed his interest in the Land Rover 3, eventually winning the bid for it. While the exact amount for the online bid wasn't revealed, considering the rarity of the vehicle, it did cost a fortune.
The Land Rover 3 made its debut in the 1970s and up until the mid-1980s. It was one of the most popular series ever built by the British Automaker Jaguar Land Rover in Land Rover series. According to the reports, there were more than 440 thousand units of Land Rover 3 built within a limited period of time before they had moved on.
The car has a 2.25-liter engine and manual transmission. Dhoni had opted for the machine that sports a yellow and white dual-tone finish. Given the popularity of the car, it is one of the most valuable collections in his vintage items.
Dhoni will be back in IPL 2022
The World Cup-winning captain who had retired from international cricket in 2020, will return to the Indian Premier League after being retained by his franchise Chennai Super Kings. After a forgettable 2020 season, Dhoni spoke during the final match presentation and had promised everyone a comeback in the next season, IPL 2021.
He did keep up his words as Chennai Super Kings went on to lift the trophy one more time. Now, he will be back to lead the side and will be hoping to make it two in a row now.
Dhoni might step down from captaincy
While Dhoni will be back for CSK, there is the latest buzz that Dhoni might step down from the captaincy soon. If the reports are to be believed, he is likely to hand over his captaincy to Ravindra Jadeja.
When the franchises were asked to retain players, CSK's first pick was Ravindra Jadeja. He was retained for a whopping Rs 16 crore (INR 160 million) while Dhoni was the second-choice retention at Rs 12 crore (120 million).
Earlier, Jadeja had expressed his desire to captain Chennai Super Kings once Dhoni retires from the game. Dhoni, who is in the twilight stage of his cricketing career, is unlikely to continue playing for a long time.
During an interview, Robin Uthappa also hinted at Jadeja's future in the CSK team. Uthappa opened up about how Jadeja would end up leading the squad in the future when he was asked about CSK's decision to opt for Jadeja as their first retention pick and not MS Dhoni.
"I am sure that is MS Dhoni's doing itself. He knows the value that Jadeja has to the unit. I think from what I understand, Jadeja might be someone who could end up leading the squad in the future as well when MS Dhoni retires. They have given him the due he deserved," Uthappa had said.
Dhoni got into the Chennai Super Kings side in 2008. Since then, he has been the captain for the side and is certainly one of the most successful captains ever to lead a franchise team. Dhoni also went on to lead the Pune Giants team for one season when Chennai Super Kings was suspended for two years. He then moved to CSK once again and has been the captain of the team since then.