Kohli might be captain but they were listening to Dhoni: Dinesh Karthik on Kuldeep, Chahal's downfall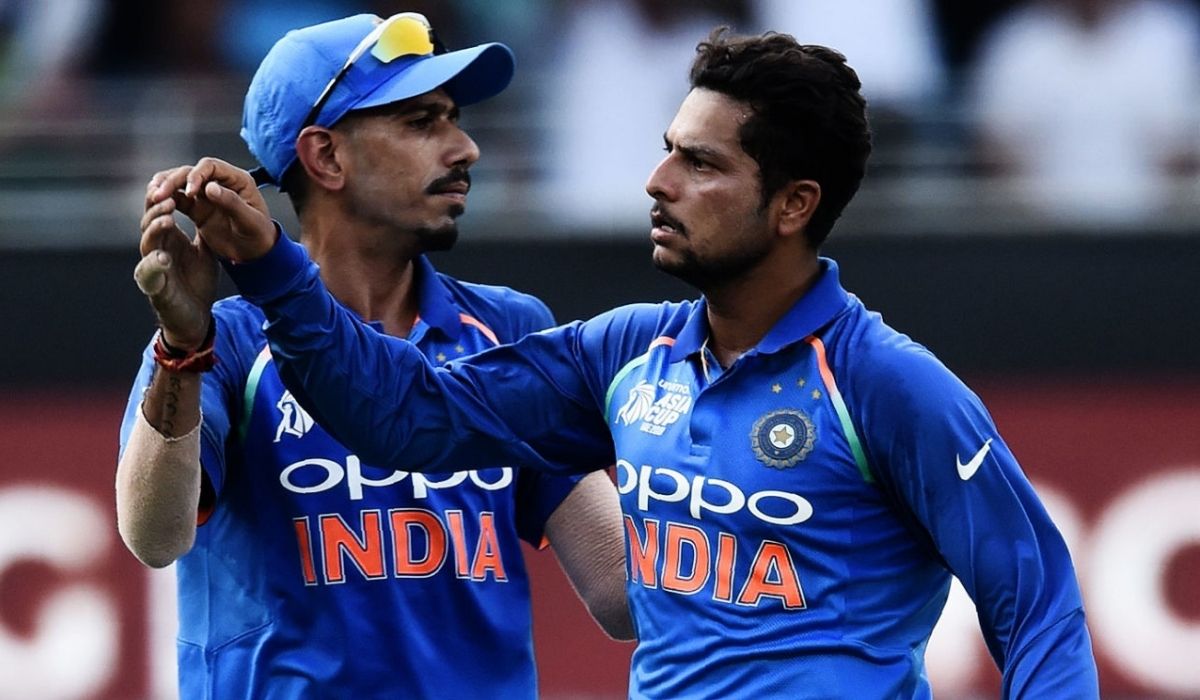 India witnessed a revolution in the white-ball cricket post-2017 Champions Trophy. The team had different compositions with Yuzvendra Chahal and Kuldeep Yadav leading the spin attack. The duo replaced experienced Ravichandran Ashwin and Ravindra Jadeja as primary spinners.
They were the Indian team's answer to the wrist spinners club. The duo's brilliant run even earned them a nickname 'Kul-Cha'.
Right from the beginning of January 2018 until December 2019, both Yadav and Chahal dominated their opponents. In fact, during this period, Yadav topped the list with 77 wickets from 42 matches in ODIs. While was 6th in the list with 58 wickets.
In the T20Is, they shared 50-plus wickets together during that period, making them one of the deadliest combos in Indian cricket.
However, after 2019, both Chahal and Yadav had lost their mojo and eventually their place in the team. While Chahal is still around with the Indian squad, Yadav witnessed a severe downfall. For the last couple of Indian Premier League seasons, Yadav isn't even a regular as Kolkata Knight Riders opted for Varun Chakravarthy ahead of him. In fact, Varun's impact on the team made the franchise retain the spinner.
Since the beginning of 2020, Chahal has played 14 matches and has 12 wickets to his name. Yadav, on the other hand, played nine matches since 2020 and had eight wickets while giving away more than six runs per over.
Blame their downfall, both players couldn't find a place in the recently concluded T20 World Cup. While Chahal found a place back in the Indian team in both New Zealand and South Africa series, his performances were not up to his standards.
Kuldeep Yadav in ODIs
| | | | |
| --- | --- | --- | --- |
| Year | Matches | Wickets | ER |
| 2017 | 14 | 22 | 4.88 |
| 2018 | 19 | 45 | 4.64 |
| 2019 | 23 | 32 | 5.33 |
| 2020 | 5 | 6 | 6.46 |
| 2021 | 4 | 2 | 6.71 |
| | | | |
Yuzvendra Chahal in ODIs
| | | | |
| --- | --- | --- | --- |
| Year | Matches | Wickets | ER |
| 2016 | 3 | 6 | 3.2 |
| 2017 | 14 | 21 | 4.95 |
| 2018 | 17 | 29 | 4.82 |
| 2019 | 16 | 29 | 5.73 |
| 2020 | 4 | 7 | 6.79 |
| 2021 | 2 | 5 | 5.1 |
| 2022 | 3 | 2 | 5.06 |
Dinesh Karthik comes out with his opinion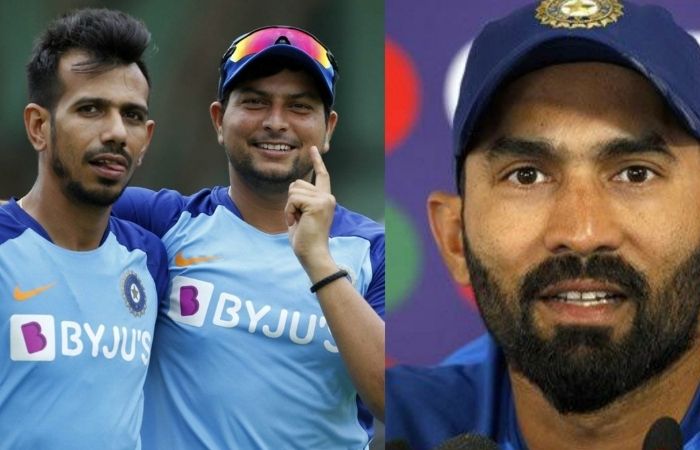 Talking about their career, Wicket-keeper batter Dinesh Karthik threw the light on the duo's decline in form.
During the pre-match discussion before the third and final ODI against South Africa, Dinesh Karthik explained how the absence of MS Dhoni had affected the duo's performances.
"100 percent. I think that the advent of their bowling has dipped because somebody like MS Dhoni is not there, for sure," Karthik said on Cricbuzz.
Karthik, who was a part of the Indian cricket team until 2019, said that he had seen how much Dhoni had helped them.
"Because I've seen how much he helped them. They don't need help when the going gets good or they're bowling and getting beaten, or when they don't know which way the bowl will turn. But when somebody hits a slog-sweep or just plays the reverse-sweep, then you have the wise words of wisdom coming from a man who has so much experience and they love him so much. They are worth the weight (of Dhoni's words) in gold. They completely trust him."
Karthik went on to add that Kohli might have been India's captain during Chahal-Yadav days but the duo was listening to Dhoni. He explained that Dhoni had all the answers to the duo's questions while bowling.
"Virat Kohli could've been the captain in many of those matches, but who were they listening to? If I'm honest, definitely MS Dhoni. What field to set, what line to bowl, what must the batsman be thinking.. these are the three questions that keep revolving in their minds. For all three questions, the man to give the best answer is without doubt the keeper, which happens to be MS Dhoni. And he really guided them well," said Karthik.
Karthik then concluded by showing Chennai Super Kings as an example. He further said that Jadeja had struggled in international cricket but he is a different bowler in the IPL.
"I'm telling you. You take a look at how well the spinners have done in CSK. There must be a reason, right? The same Jadeja, when he bowls in international cricket, struggles at various times in white-ball cricket but when he goes back to CSK, he is used in such a way that it gets the best out of the bowler. Mitchell Santner is done well for CSK, Imran Tahir.. he was a match-winner for them," he concluded.
MS Dhoni retired from international cricket in 2019. The former Indian captain's final game came in the 2019 World Cup semi-final which India went on to lose by 18 runs. The team was chasing 240 but found themselves under deep trouble as the New Zealand pacers ran through the batting order. India were 92 for 6 at one point. Jadeja and Dhoni rebuilt the Indian team innings and added 110 together. Dhoni's run-out in the 49th over changed the course of the game as India failed to qualify for the final.
Despite retiring from international cricket, Dhoni continued to play and lead CSK in the IPL. The franchise even lifted the trophy in the last edition. Dhoni will be seen in the IPL 2022 once again.