KL Rahul responds to strike rate debate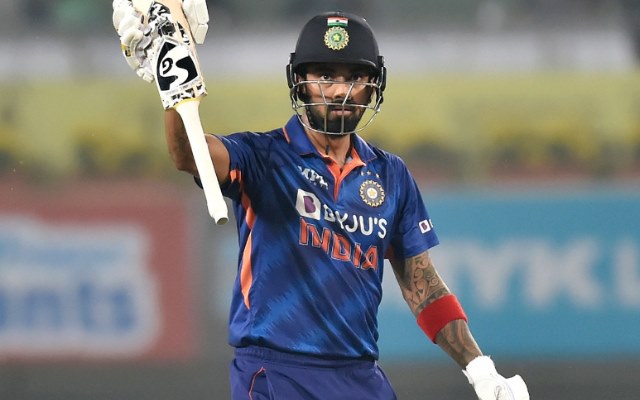 KL Rahul finally spoke about the criticism regarding his strike rate. After questioning the journalist about what was the criticism, Rahul added that he is working on it.
"Strike-rates are taken on an overall basis. You never see when that batsman has played at a certain strike-rate, whether it was important for him to play at 200 strike-rate, whether the team could still have won (by) striking at 100 and 120," Rahul told reporters in Mohali on Monday ahead of India's three-match T20I series opener against Australia.
"Strike rate is something I am working at"
He also added that he is working on how to become the most impact player for the team while opening the innings.
"Strike-rate is something I am working at. I am working towards it, on how I can improve myself as an opening batter and see how I can have the most impact for my team when I go out to bat," he added.
Though Rahul's strike rate in last two years is lesser than 130, his T20I strike rate stands at 140.91 at the moment.
He also appreciated Rohit Sharma and Rahul Dravid for creating an environment where people aren't afraid to lose.
"The most important thing for a player in that dressing room is what his captain, coach and teammates think of him. Not every time a player will succeed. We have created a kind of environment where players are not afraid to fail and afraid to make mistakes," Rahul said.
He also appreciated the support of the management who encouraged him to perform well.
"We criticise ourselves more than anyone else because we are representing our country. So when we don't do well, it hurts the most. I have a leader, coach, and support staff, who encourage players who are going through a rough patch. Every individual wants to see a little bit of support, and that is what I have received," he added.
Rahul recently underwent a surgery for sports hernia followed by COVID19. However, he came back to the Indian team against Zimbabwe and also played the Asia Cup.
"I am feeling good. It's been a few games since I have come back after the injury. Getting that time in the middle was really important for me in the Asia Cup as well as in Zimbabwe. I am looking forward to the challenge against the Australian team at home; it's been a while for me," Rahul said.