Justin Langer "unlikely" to become England head coach as ex-England star issues warning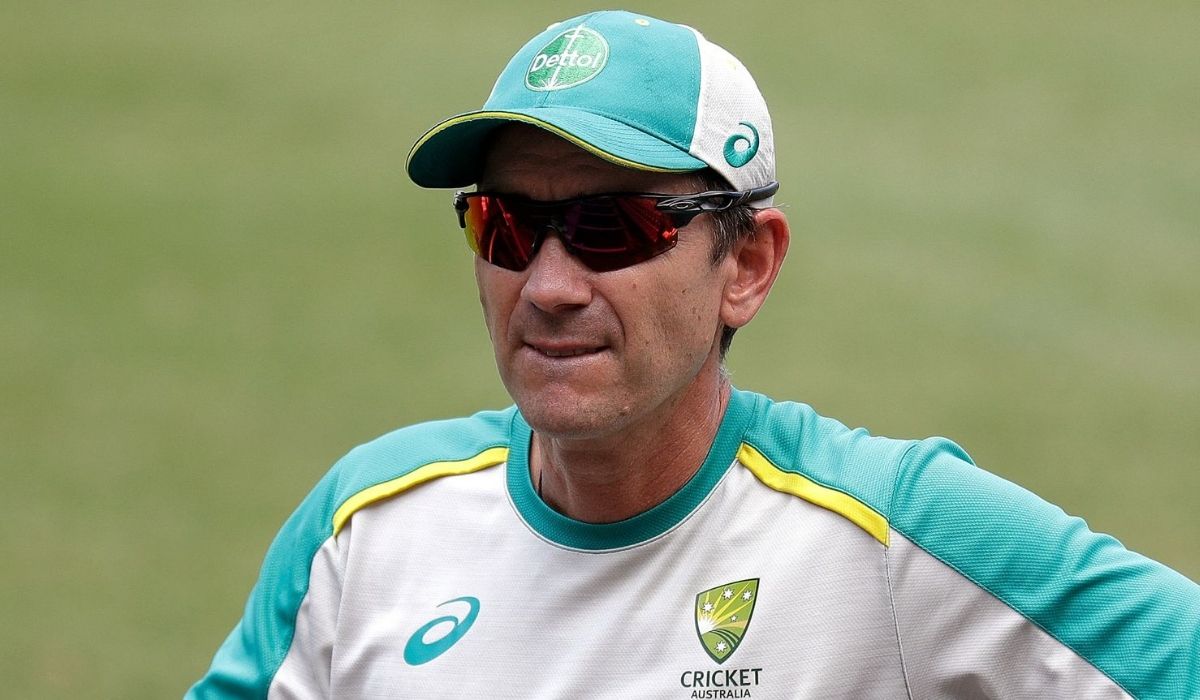 An ex-England cricketer has warned that Justin Langer would "not be a good fit" as England's head coach.
Derek Pringle, the former England Test cricketer, stated that Justin Langer is "unlikely" to take over the position considering negative feedback from Australian cricketers after Langer's exit.
Even the Australia Test captain Pat Cummins did not back Justin Langer but went on to say that they had expected a collaborative approach.
"I think the players benefit from a more collaborative approach," Cummins said following Langer's resignation.
"A big theme this summer was to be calmer, more composed. That's been the feedback from the players, staff, and Cricket Australia that that's the direction we want to take the team."
Pringle believes that Langer's style of coaching will not work for England players who had suffered a poor loss against Australia in the Ashes recently. He also suggested that Gary Kirsten would be a better fit.
"There was a time when English cricket slavishly sought Australian know-how but I'm not sure the desire has endured. Which is why I think Justin Langer, tipped by some to be the next England head coach, is unlikely to get that job," Pringle wrote in his Metro column.
"Langer will not be a good fit for England'
He added that Langer was a gutsy player but will not be a good fit for England.
"Langer was a fine, gutsy player but if the current Aussie team felt his coaching style too intense, he will not be a good fit for England, despite calls from some that they need tough love."
Pringle went on to add that the modern cricketers don't like one-way conversation and they want to build a relationship with the coaches which makes Gary Kirsten an ideal man for the job.
"Modern players just don't respond to old-school rigour with its (often shouted) one-way conversations, especially when things go wrong. They demand a relationship with their coach based on mutual respect and clear, calm advice. They are high maintenance and the best coaches like Gary Kirsten, another linked with the England job, realise that and work with it, applying just the right amount of firm touch", he said.
Despite everything, Justin Langer is the front-runner to replace Chris Silverwood. The latter had stepped down from his role right after England's below-par performance against Australia in the Ashes.
Many had questioned Joe Root's captaincy as well but England released a statement saying that Root would continue as the captain.
Talking about England's Test captaincy and Root's potential successor, Pringle pointed out how England had failed to plan right when it comes to the captain's successor. He added that the board might look into various options but they don't have a lot in their core group.
"If it is decided Root is not the man to lead the Test team other candidates are thin on the ground, a legacy of England's lack of succession planning. One is Stuart Broad, left out of the recent West Indies tour along with James Anderson," he said.
Adding Ben Stokes to the core group, Pringle said that he is not a good option because, at the moment, Stokes is struggling to find the old form and captaincy responsibility might hinder that.
"Ben Stokes, 30, is another possibility for Test captain and has the advantage of always being in England's best team. But he's fighting to rekindle former glories and the captaincy might hinder that. On the other hand, it might give him that extra nudge great talents like him need to fire up the final phase of their career", he said.