James Vince could still have fantastic international career, believes ex-England Coach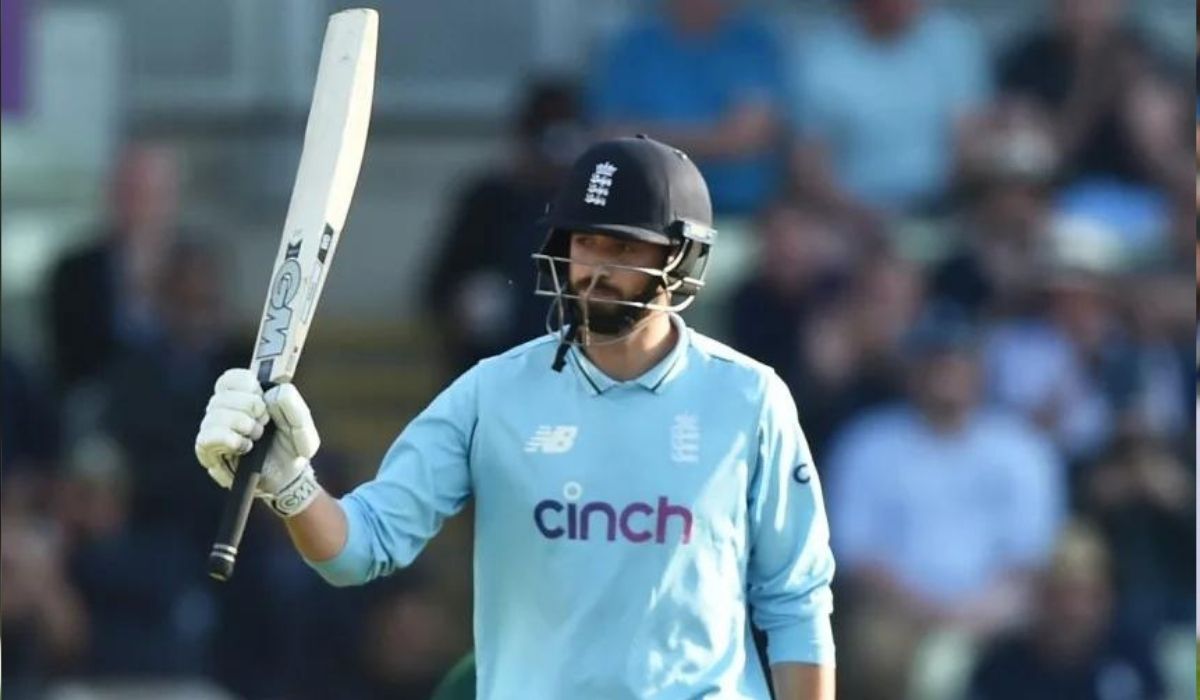 Former England assistant coach Paul Farbrace believes that James Vince can still have a fantastic international career despite his struggles.
James Vince has been around for a while now. His Test career began in 2016 when he featured in a couple of series in the summer against Sri Lanka and Pakistan. He had 212 runs with an average of 19.27. He was then dropped from the team.
After some chip-chops to the top order, England brought him back for the 2017/18 Ashes. He began the tour well with a 83 in the 1st Test, his highest score to date.
When one thought that he would be backed by the board this time, he was sacked once again after just six Tests and he never wore the Whites again. His Test career stands at 548 runs at a 24.90 on average.
England, however, called him for the white ball cricket recently against Pakistan. Called up last year for the three-match ODI series against Pakistan after a Covid-19 outbreak forced the selection of an entirely new squad, Vince celebrated his maiden international hundred at Edgbaston to seal a 3-0 win for the hosts.
"I still think James Vince could have a fantastic international career," said Farbrace, who is now Warwickshire's director of cricket. "I genuinely do. I just wish we had been a bit more patient with him and stuck with him. We pick players for a reason, but we are very quick to pounce on them for the things they can't do.
"We never really stuck with people"
Farbrace also pointed out how England never really backed any of the players and had dumped them right after a few Tests.
"Trevor [Bayliss] always talked about giving players one game too many rather than one too few, but I think we went through a spell — [Adam] Lyth, [Sam] Robson, [Alex] Hales, [Nick] Compton, people like that — where we gave them seven or eight Test matches and then dumped them. We never really stuck with people."
England are having a poor time when it comes to Test cricket. They have lost the Ashes against Australia recently which made the head coach Chris Silverwood to step down from the position. Right after the loss, the former cricketers have mentioned that a specialist captain would do wonders for the team.
Talking about James Vince as a specialist captain, Farbrace said that he would take it.
He spoke to Cricketer: "Of course [I would take it], if it did come up, but I know people are speculating and there are lots of ideas at the minute. For them to bring someone in who isn't even in the squad or playing and then make him captain – I think that would be extremely out there.
"It's not something I anticipate happening and Rooty obviously has said that he wants to do it and try and take the team forward. I don't think there's an obvious alternative.
"If he's still happy to do it then I feel he's still the right man for the job. It has not taken away from his own performances with the bat, if it had it might be a different story but if he wants to do it and he's doing well with the bat then that seems a reasonably good option to carry on."
This is not the first time Farbrace has spoken high of James Vince. In 2019, speaking to Wisden, he mentioned that James Vince is "one of the best players I've ever had the privilege of working with". He went on to say that Vince's failure to crack international cricket was one of the biggest frustrations of his time as England's assistant coach, but predicted his time would come again. "He's too good a player for it not to."