"It was literally nothing shot": Gambhir slams Kohli's dismissal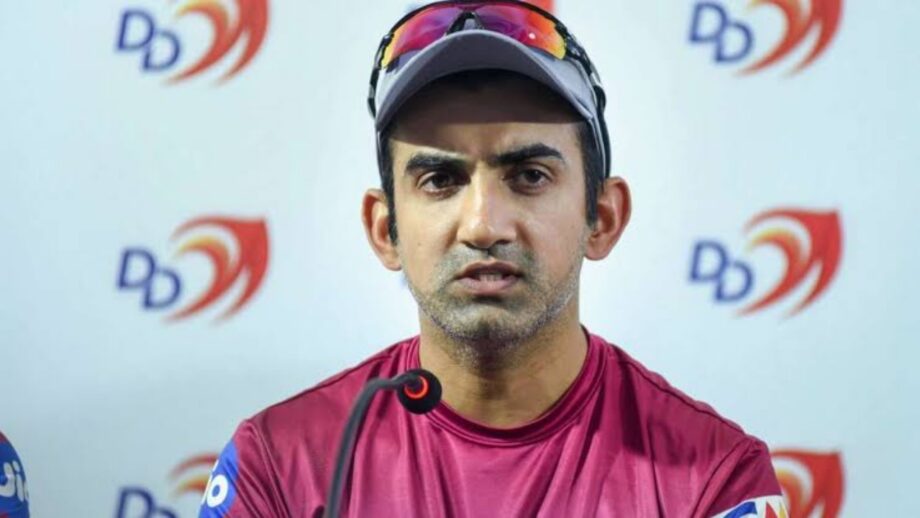 The former Indian cricketer Gautam Gambhir slammed Virat Kohli for his shot selection during the match against Pakistan.
Former Indian captain Virat Kohli came back into the side after a month-long break and he made a nervy 35 off 34 against Pakistan. This also marked his 100th T20I. He got holed out at long off against left-arm spinner Mohammad Nawaz.
Chasing 148 runs to win, India got off to a shaky start with KL Rahul getting out for a nought. The skipper Rohit Sharma didn't last long either. Kohli was then dropped on zero by Fakhar Zaman at second slip off second ball he faced. However, he went on to face 30 more deliveries before a half-hearted shot that travelled straight to Ifftikhar Ahmed.
Former Indian opener Gautam Gambhir has questioned Kohli's dismissal. He asked what was the necessity to play such shot when the captain of the team had just got out.
"He will be extremely disappointed because Rohit Sharma's wicket had just fallen and after that if you play a shot like that, it is good a youngster did not play that shot. There would have been a lot of criticism if a youngster had played that kind of shot," said Gambhir in a discussion on Star Sports.
"I am sure the number of runs he has scored in international cricket, when he sees this shot he will tell himself that the shot was not required. You played 34 balls and scored 35 runs, your captain had just gotten out, if you had built your innings a little more, things might have become easier," he added.
"It was a nothing shot"
Gambhir also went on to describe Kohli's shot as a "nothing" shot.
"It is T20 cricket, you think at times that you should back your instincts and you did that, but it is a frustrating shot because it was a nothing shot. If you were looking to hit a six and had gotten out, there is no problem with that, because you are trying to play a big shot.
"Here neither did you try to hit a six nor did you find a gap. Literally, it was a nothing shot, probably that is why he will be even more disappointed," Gambhir elaborated.
Despite India's batting struggle in the middle, the team got over the line because of Hardik Pandya's efforts with the bat. Pandya, who was also amongst the wickets, did wonders with the bat in the end to take the team home. The team needed 6 runs off 3 deliveries and he smoked one out of the ground and helped the team win against their arch-rivals.