What are each team's chances for play-offs now in IPL 2022?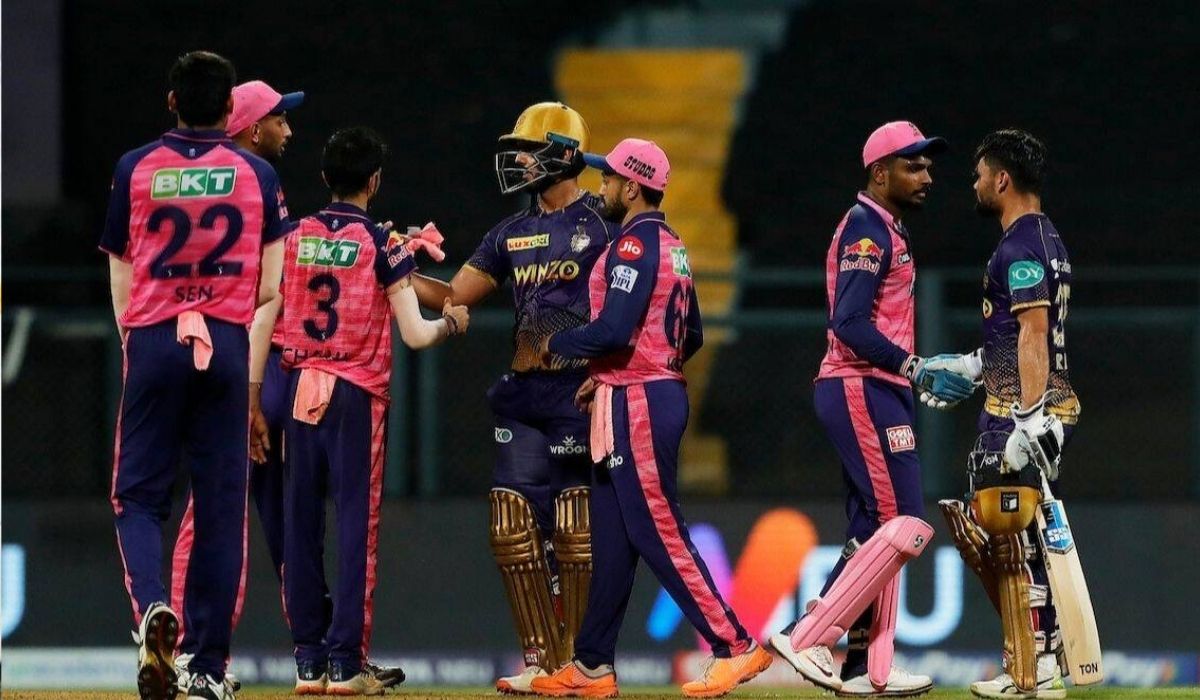 The IPL 2022 is reaching the business end of the tournament, with the race for play-offs getting closer among the 10 teams. Except for Mumbai Indians, which has posted just 1 win out of 9 games so far, all the other 9 teams are in the reckoning for a berth in the play-offs. Only four teams out of 9 can qualify for play-offs. Let's see what are each team's chances to qualify for the play-offs.
Gujarat Titans
They sit atop of the points table with 16 points, having won 8 games out of 10. They need a win or two out of 4 games to qualify for play-offs. But at stake is a top-two finish that will give Gujarat a second chance in the final. Hence, Gujarat should look to win all their remaining four games. But 2 wins out of 4 can still get a top 2 finish for them as long as they keep their net run rate healthy if the other team ends on the same point.
Lucknow Super Giants
Lucknow is second with 14 points, having won 7 games out of 10. The KL-Rahul team also would eye a top-two finish, and hence, they would also look to win all the remaining four games. A loss or two in the next 4 games, might see them stranded on the same points as other teams, and then the net run rate will decide the top two teams. So, LSG would just eye wins in their last 4 games and nothing else.
Rajasthan Royals
They have been blowing hot and cold, and look too dependent on Jos Buttler. But Royals has the firepower in both batting and bowling to overcome the last 2 losses, and roar back with a win. They have 12 points out of 10 games, having won 6 games. For Royals, it would be an under-achievement if they don't finish in the top two. For that, they should look to win all their last four games. A couple of wins might give them a playoff berth, but then they will have to win two games more to play the final.
SRH, Punjab Kings, RCB
All the three teams are on 10 points, having won 5 games, but SRH has played a game less. The 3rd and the fourth-place finish might be fought between these three teams, unless one of the three teams peaks to win all their remaining games, and hope other top teams do poorly, to finish in the top two. Among these top three, SRH looks better outfit to claim a berth in the play-offs. If Punjab Kings and RCB play as a team, they too can give a tough challenge.
DC and KKR
It's surprising they are at the bottom of the table. They have just not been consistent. KKR just broke a five-match losing streak, while DC is winning one and losing one alternately. Unless they win all their last four games and hope other results go in their favour, they might kiss their chances of a playoff berth goodbye.
CSK
You can never count out CSK as MS Dhoni is back at the helm now. With just 3 wins out of 9 games, the season has not gone as planned for the defending champions. But trust CSK to bounce back and move to the top of the table with some incredible cricket. They have done it before in the 2012 IPL, when luck and some good cricket favoured them to move to the final after they were almost out of the tournament at the group stage. For CSK in IPL 2022, they will have to win all their remaining 5 games and hope other top teams do badly to qualify for play-offs.
Mumbai Indians
Mumbai Indians, who is out of the tournament now, should now experiment and test their reserve players to prepare for the next season. And also, they must look to spoil the parties of other top teams by winning their remaining games of the season.
P.S: The article is written after the Gujarat Titans' loss to Punjab Kings on May 3.