We both are very good friends: Hasaranga about Chahal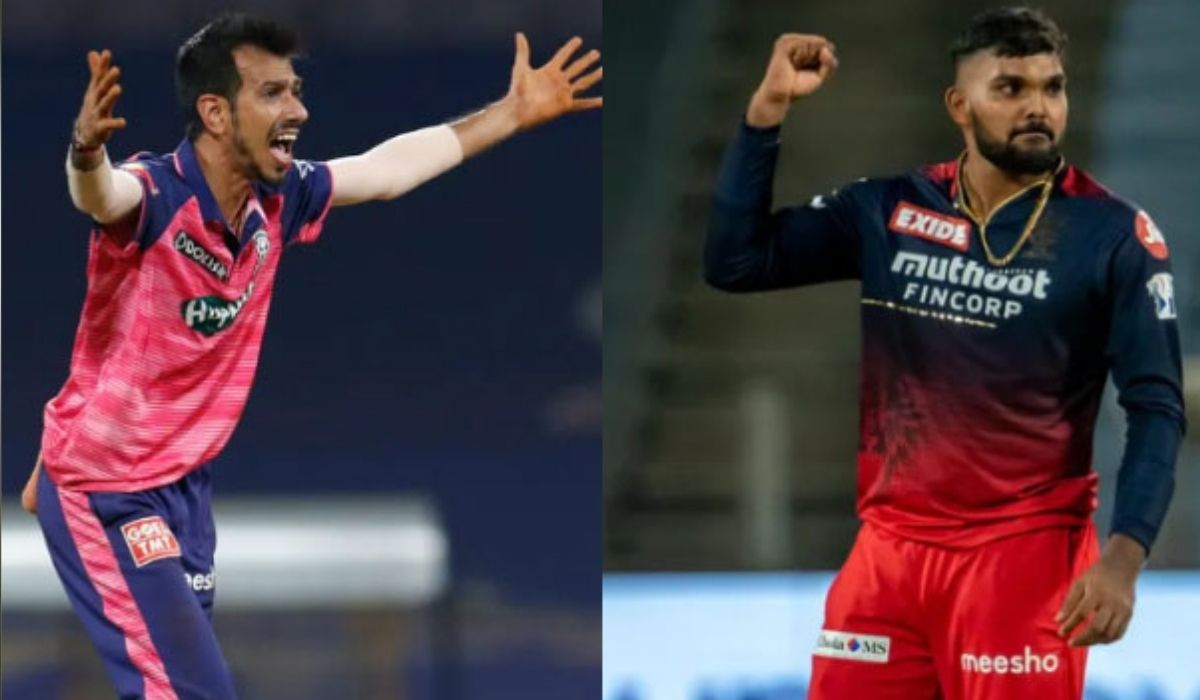 Royal Challengers Bangalore was the IPL home for Yuzvendra Chahal for years before this IPL. The management decided to let him go and he was picked up by Rajasthan Royals in the auction.
Last year, Chahal shared the dressing room with Sri Lankan spinner Wanindu Hasaranga. While Chahal didn't return to RCB for the season, Hasaranga made a comeback. RCB bought him for Rs 10.75 Crores in the mega auction.
When Chahal was playing, Hasaranga usually played a second fiddle to him but in Chahal's absence, the Sri Lankan took over the spin department and is currently doing well for the team.
Hasaranga opines on his relations with Indian spinner Yuzvendra Chahal
He is the second leading wicket-taker of the tournament with 21 wickets to his name, two wickets short of the leading wicket-taker Chahal.
Meanwhile, Hasaranga appeared in the RCB's show, 'RCB Bold Diaries' where he spoke about the management and the friendship he shares with Chahal.
The spinner said that Chahal is a good friend and they used to appreciate each other's performance while playing together.
"Last year in the second half, I played with Yuzi. We both are very good friends. All the time I would appreciate his bowling and he would appreciate mine," he said.
Talking about the challenges, he said that he works well under pressure. "I am happy that I am the second-highest wicket-taker of the tournament. I like to take risks. It is very easy to handle pressure situations for me," he added.
While talking about the franchise, he said that RCB is more like a family. "This is indeed one of the best franchises. The players are really friendly. We are as one family all the time."
When asked about the support staff and their help, he said that everyone is supportive and since they are all experienced, things work well for the players.
"Sri would always support my bowling. The head coach and Mike Hesson would always support me too. They are very experienced coaches and that's good for us," he concluded.
Earlier RCB Coach Mike Hesson pointed out the impact of Hasaranga on the team. He said that Chahal has been a big part of RCB but when he wasn't picked up by the franchise, they needed someone to fill in that big void left by Chahal and Hasaranga has managed to do the same.
"He has got better and better as the tournament has progressed. So, this is really what you want. He has got a lot of confidence that will change his role on the side. On these sorts of wickets where there is so much turn, this is just ideal for this sort of bowler. Even on difficult flight surfaces, he's good enough to get a bit of a roll. He's got wickets for us and that counts. He picked up 21 wickets. He's getting top-order guys and guys that are set through those middle overs," said Hesson.
RCB are currently in the fourth spot in the points table. To make it to the playoffs, the team needs to win both their matches convincingly. The team will take on eighth-placed PBKS on Friday and will meet Gujarat Lions on May 19th.
They need something extraordinary from Hasaranga and others as the team doesn't really enjoy a good record against both teams. They had lost four out of their last five meetings against PBKS.