Watch: Bails light up but stay on, as lucky Warner survives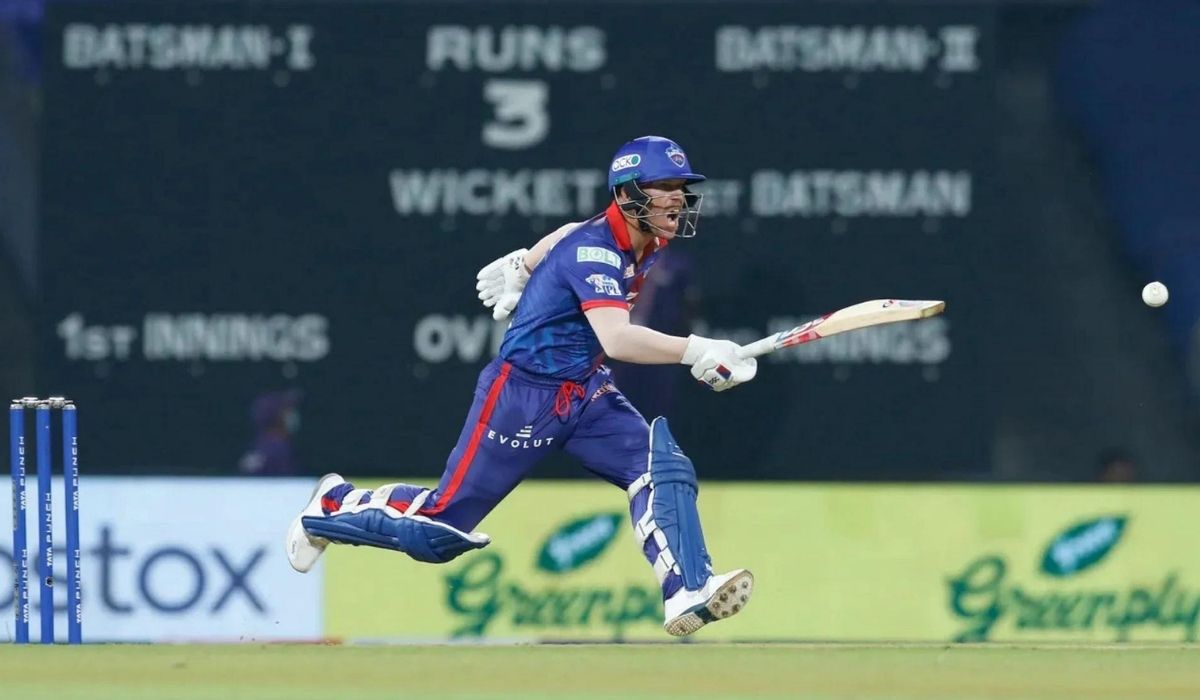 Delhi Capitals opener David Warner had luck by his side during the Indian Premier League's clash against Rajasthan Royals in DY Patil Stadium on Wednesday. Warner, who got beaten by Chahal, got hit on his leg stumps. Though the bail lit, it didn't dislodge and he survived.
It was the 9th over of the match. Yuzvendra Chahal spun the ball well which shocked Warner as he completely missed the delivery. The ball went on to hit the leg stump but the bail stayed on.
Chahal was seen in disbelief as he thought he had his man. It was the second time he came closer to dismissing Warner in two overs as the Australian batter survived a tough chance to Jos Buttler and right before that, a delivery went just above Devdutt Padikkal at mid-wicket for a six.
Mitchell Marsh's all-round heroics keeps DC's play-off hopes alive
It was Mitchell Marsh's show as Delhi Capitals crossed the Rajasthan hurdle to keep their hopes of making it to the playoffs alive. Marsh walked in right after the team had lost Srikar Bharat in the first over. The all-rounder, who was having a below-par season, struggled initially and wasted a few deliveries before shifting the gears.
It didn't take a long time for the 2021 T20 World Cup final player of the match to take over the control. He ended with seven mammoth sixes and found boundaries five times to end with 89 from just 62. He got out in the 18th over.
David Warner, on the other hand, played the perfect second fiddle for his Australian teammate and made sure to take the team home. He remained unbeaten at 52 from 41 deliveries as Delhi went past Rajasthan in the 19th over.
Earlier, Marsh impressed with the ball as well. After Chetan Sakariya removed Jos Buttler, Marsh produced the next breakthrough by dismissing Jaiswal.
However, Ashwin and Padikkal steadied the Rajasthan innings with an excellent stand in the middle. Ashwin scored his 1st half-century in the IPL and ended with 50 from 38. Rajasthan managed 160 in their 20 overs. Marsh ended with two wickets while giving away just 25 runs.
Talking about his performance during the post-match interview, Marsh said that it was tough physically as he had to bat as well as a bowl in the same match. "It was a tough game physically when you have to bat and bowl. Cutters into the wicket were hard to score but we knew one good partnership was enough. The first 4-to 5 overs were as hard as I have played in T20s. There was swing, seam, and bounce and it reminded me of the Perth stadium. It was not a 200 strike rate wicket, we had to build an innings", he said.
Talking about the controversial LBW, he said that he was lucky to get away with it. "Davey was awesome. I've gotten back to hitting them as I want to, I have my processes in place. (On LBW) I honestly thought I smashed it first so I wasn't worried. It was lucky as I look guilty when I know I'm gone. I did feel I got away with it", he added.