Virat Kohli named as the most consistent run-scorer in T20s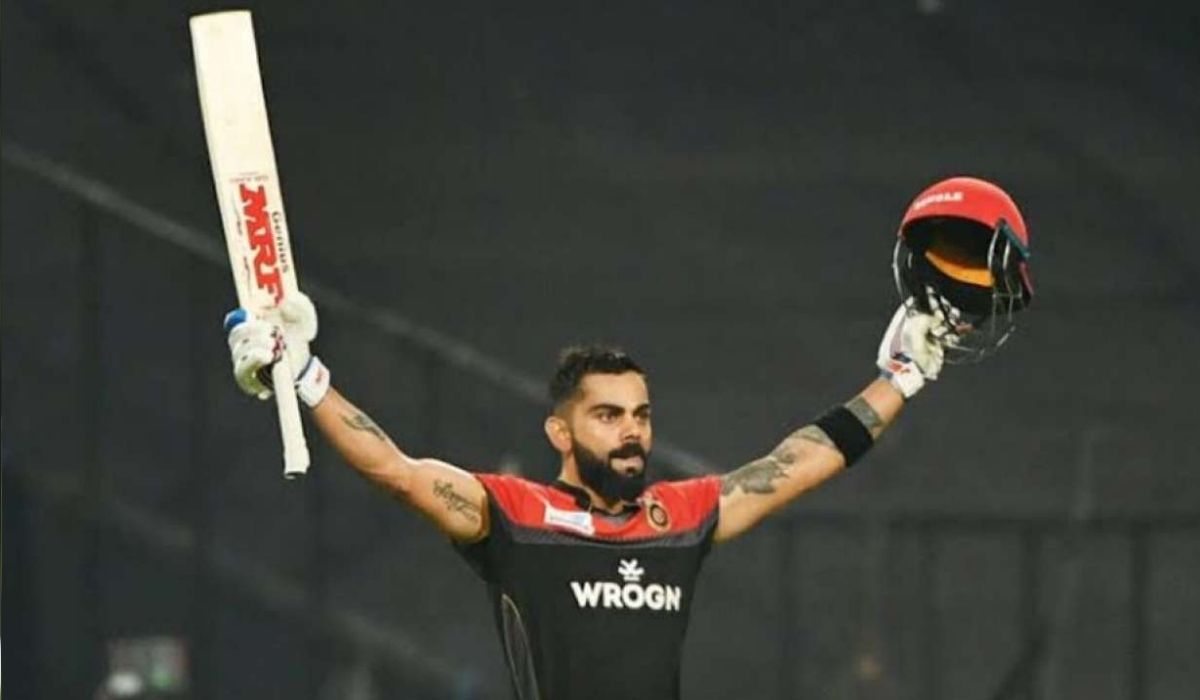 An expert panel had picked out the greatest T20 players of all time and they have named Virat Kohli as the Most consistent run-scorer.
Speaking to Betway, the five-member panel consisting of Ian Bishop, Aakash Chopra, Kevin Pietersen along with South African stars Lungi Ngidi, and Rassie van der Dussen have picked out the greatest T20 players of all times in different categories.
They had various categories such as most consistent run-scorer, most destructive batter, most challenging to face, greatest death bowler, and greatest fielder.
Most consistent run-scorer: Virat Kohli
The panel unanimously picked the Indian batter, Virat Kohli. Explaining his pick, Van der Dussen said that Kohli has a simple technique that works well in Test cricket and he also got the power game.
"Virat Kohli just always seems to be making runs. A simple technique, a classic technique, which obviously applies in Test cricket. But he has also got the power game", Van der Dussen said.
Agreeing with the South African international's points, Aakash Chopra added that Kohli changed the perception of the T20 game.
"He actually changed the perception completely that 30 is the new 50 in T20 cricket. He was averaging 50 for a very long time," Chopra said.
Six-hitter: Chris Gayle
Without any second thought, Aakash Chopra picked Chris Gayle. "Nobody, I think, comes close to Christopher Henry Gayle", he said.
Explaining his game, Pietersen reminded everyone how dismissive his game was. "The pick-up over mid-on, just the flat bat smack. It's so dismissive", he added.
Lungi Ngidi added that one swing from Gayle would take the ball out of the stadium. "Looking at him from the top of your run-up, it looks like he's standing right next to you. One swing and it's out of the stadium".
Speaking about his countryman, Ian Bishop pointed out how he helped the game to evolve through his batting and called him the Greatest of T20 batting. "He changed and helped to evolve the way T20 batting was and that's why I think he's the GOAT of T20 batting," Bishop said.
Spinner: Sunil Narine
Pietersen called Sunil Narine the greatest T20 spinner and added that he had trouble identifying his variations. "Sunil Narine [is the greatest T20 spinner] because of his variations. I had no idea which way it was going".
Aakash Chopra recalled how Sunil Narine ended up bowling a maiden during a super over. "It's like going to a foreign country. Maybe I go to China and everybody speaks a different language and I find myself completely at sea and you have no answer to the question that you've been asked", Chopra said. "Somebody bowling a maiden super over, I mean it takes some doing."
Ian Bishop said that he remembers that over very well and called it unfair. "I remember that over clearly actually. It was unfair really", he said.
Death bowler: Lasith Malinga
Everyone voted for Lasith Malinga immediately. "Lasith Malinga, as good as it gets in death bowling", Pietersen said.
"I never faced anything like that before in my life", Van der Dussen said.
"Those yorkers are absolutely crucial and deadly", Ngidi added.
Chopra recalled how Malinga helped Mumbai Indians to win their 5th title. "He actually bowled a slower yorker as the last ball of the 20th over to win an IPL title. I mean, who would have thought that this was possible?", he said.
Fielder: AB de Villiers
Ian Bishop was the first to name AB de Villiers as the best. He said that there aren't too many fielders who could do better than him in any area of the field. "I'm not sure that too many are better in any area of the field than AB de Villiers."
"Some of the catches and the run-outs he inflicted were truly mind-boggling", Van der Dussen added.
"I think the presence that he had on the field and just what he brought to a team as well, automatically we all raised our games," Ngidi concluded.