Things will get better if MS Dhoni is back as CSK captain: RP Singh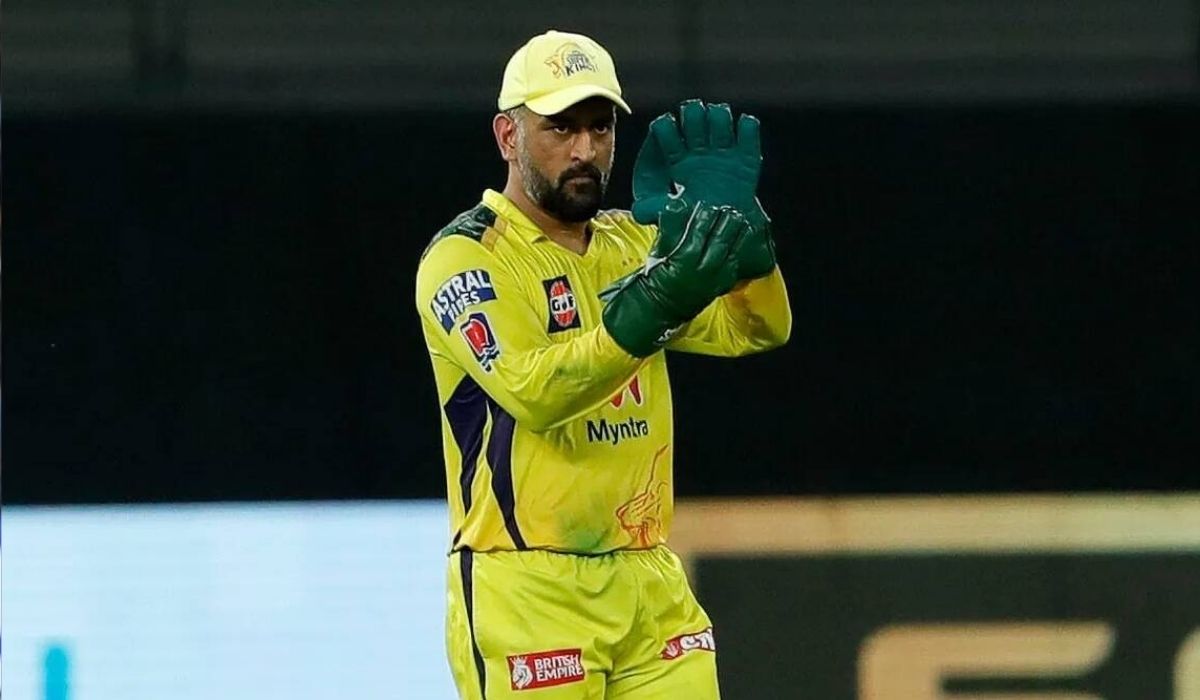 Former Indian pacer RP Singh believes that Chennai Super Kings could get back on track if MS Dhoni takes up the captaincy role again.
The defending champions CSK are having trouble getting the right balance in the squad. They couldn't find a way to pick up a win in their first four matches and find themselves at the bottom of the table. The team also lack a good bowling attack, and with no Deepak Chahar, the team's attack looks feeble.
RP Singh feels that even though the combination is not right at the moment if Dhoni gets back to the captaincy, he could take the team forward in the points table.
"I think things will get better if Dhoni is back as a captain. This is the team that they have and they will need to find combinations that work for them," RP Singh told Cricbuzz.
CSK looks like a very weak team: RP Singh 
Right from the first season, Chennai Super Kings are known for backing up their players. While most teams preferred different combinations, CSK always stayed with the same line-up irrespective of the result and the players repaid the faith by standing up when it was needed. The four-time champions never really had to look into the bench to add some support. However, this time with four losses on the trot at the start of the tournament, the team has a lot of thinking to do.
Talking about the changes the team had made so far, RP Singh stressed that CSK are currently looking uncertain and it looks like a very weak team.
"There are problems in both batting and bowling. It doesn't happen often that CSK changes its playing XI after just 2-3 games and changes its batting order. But now everything looks uncertain and it looks like a very weak team. The games that they have lost, they weren't competing in it for a long time," he said.
Parthiv Patel, who was also present during the discussion, added his opinion as well. He spoke about how the team had made changes so far in the tournament and how Dhoni is batting lower down the order. He also added that if a team loses four games on the trot, their morale would go down.
"It won't happen that a team will lose all 14 games. But yes, the Chennai team has a lot of question marks, be it about their bowling combination or their batting. They have Robin Uthappa and Ambati Rayudu, but Ruturaj Gaikwad's form has drastically changed," Parthiv said.
"They have made a big change with Jadeja as captain. Dhoni is batting at No.7. Sometimes Theekshana is playing, and Milne is injured. When you lose 4-5 matches at the beginning itself the team morale goes down," he added.
The former Chennai Super Kings keeper also went on to suggest that Dhoni could take up the opening slot. He added that Dhoni used to open for his domestic teams when he was younger and considering his form at the moment, he wants Dhoni to bat alongside Robin Uthappa at the top.
"He is someone who has revived the CSK side over the years. MS Dhoni started his career as an opener, why not take the role at the fag-end of his career? He is batting at No.7 now and plays hardly 10-15 balls. So why not Dhoni bat up in the order at No.3 or maybe at 4 or open? Just a figure like MS Dhoni, even if he stays there for 14-15 overs you never know. You will have to do something different," Parthiv added.
After losing four matches on the trot, Chennai Super Kings are in need of a win here. Considering that it is a ten-team tournament, even if they win all the matches from here, they might end up not making it to the knockout stages. The team plays Royal Challengers Bangalore in their next contest on Tuesday.