Sehwag feels that MS Dhoni can take CSK to play-offs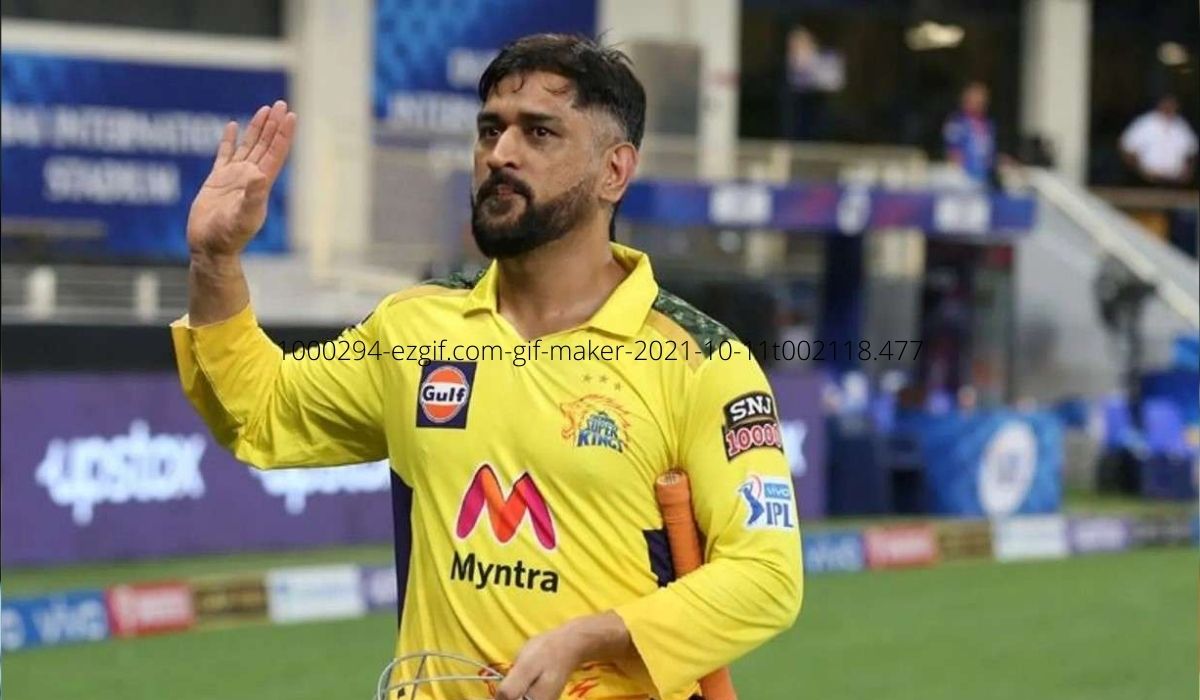 Chennai Super Kings shocked everyone when they had announced that Ravindra Jadeja stepped down from the captaincy position and MS Dhoni would take over.
However, on Sunday, Chennai Super Kings looked like a different team as MS Dhoni's return to captaincy began on a stunning note with a 13-run win over Sunrisers Hyderabad.
While talking about MS Dhoni's leadership, former Indian cricketer Virender Sehwag said that India saw a complete overhaul under him and he is capable of taking the Chennai team to the IPL 2022 play-offs even though the team has lost six games already.
"I have been with that man since 2005 and I have seen Indian cricket change under him," Sehwag said while speaking on Cricbuzz.
Sehwag went on to mention famous knock-outs and series wins they had under Dhoni. He spoke about the overseas ODI victory over Australia, something they wouldn't have thought would happen.
"After that, we won several ICC knockouts, home series under him, the ones which we used to lose before but they turned into victories".
He warned everyone to CSK can still make it to the play-offs under MS Dhoni's captaincy.
"So keeping that in mind, I am saying that it can happen [CSK winning 6 games in a row]," Sehwag further added.
After a disappointing performance in 2020, MS Dhoni promised his fans that the team would make a big comeback in 2021. The team kept up the promise as they went on to lift the 4th IPL trophy.
After the tournament, there were rumours that Dhoni would step down from the captaincy and it got very clear when CSK retained Jadeja as their first pick and Dhoni as their second. Soon, CSK announced that Jadeja would take up the captaincy and Dhoni would mentor him.
However, things didn't go as planned. Jadeja couldn't lead the team well as they lost six matches out of eight under his captaincy. While the team was performing poorly, it did affect his personal performance too. As a result, Jadeja had decided to step down before the match between CSK and SRH.
" I think captaincy burdened his prep and performances"
Dhoni, after taking the team to a big win, spoke in the post-match presentation about the captaincy change. He said that Jadeja knew he would be the captain of the team in the previous season itself.
"I think Jadeja knew last season he'd be captaining this year. For the first two games, I oversaw his work and let him be later. After that, I insisted he'd take his own decisions and responsibility for them," he said.
Dhoni added that the captaincy burden was affecting Jadeja's personal performance and it wasn't good for the team.
"Once you become captain, it means a lot of demands come in. But it affected his mind as the tasks grew. I think captaincy burdened his prep and performances," Dhoni said.
Dhoni further added that he wanted the change to be a gradual transition rather than spoon-feeding a captain.
"He knew and got enough time to prepare, what is important is you want him to lead the side and I wanted that transition to happen. At the end of the season, you don't want him to feel as if the captaincy was done by someone else and I'm just going for the toss. So it was a gradual transition. Spoon-feeding doesn't really help captain, on the field you have to take those crucial decisions and you have to take responsibility for those decisions," He said.
Talking about Jadeja's individual performance, Dhoni said that he is confident in Jadeja and he believes that the all-rounder would return to his old self.
Even if you relieve captainship and if you are at your best and that's what we want. We were also losing a great fielder, we are struggling for a deep mid-wicket fielder, still, we have dropped 17-18 catches and that's a matter of concern," he further said.
"Once you become the captain, we have to take care of a lot many things and that also includes your own game," he said.