Rinku Singh almost turned into a sweeper before bagging an IPL contract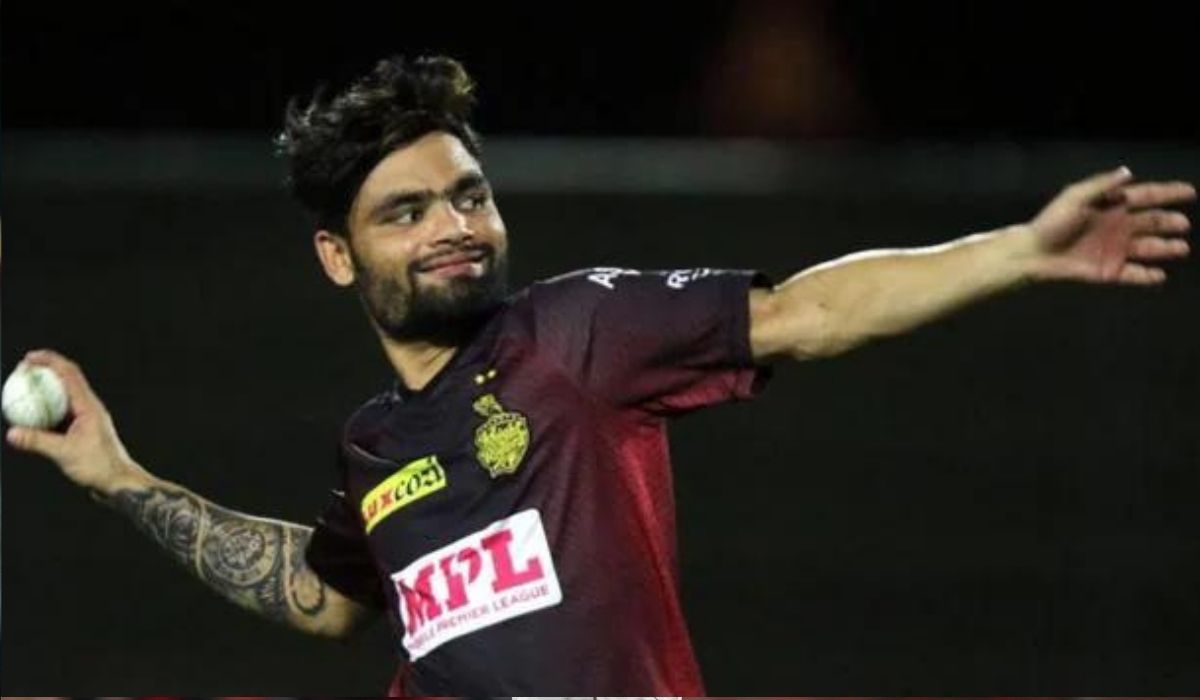 IPL has changed the life of many cricketers. From giving cricketers a stable income to giving them a chance to showcase their talent, IPL has provided a platform for budding players from the remote parts of India to make a mark on the big stage. For example, Jasprit Bumrah first made an entry in IPL for Mumbai Indians even before playing a first-class match. And now, he is the world's best bowler across formats.
Another such rags-to-riches story of a cricketer thanks to IPL is RCB player Mohammed Siraj. His father earned his living by driving a rickshaw. But thanks to his success as an IPL cricketer, his family is well-off now. Siraj has now made his mark on the international stage as well, playing an important role in India's 2-1 Test triumph in Australia 2021-22.
Rinku Singh almost turned into a sweeper
Another such rags-to-riches story thanks to IPL is Rinku Singh of Kolkata Knight Riders. His family was of modest background, living in a staff quarter in an LPG distribution company in Aligarh, Uttar Pradesh. His father Khanchandra Singh delivered cylinders for a living, his elder brother drove an auto-rickshaw, while another brother worked in a coaching centre. Rinku also had another sibling. So, feeding a family of 7 wasn't an easy job for Rinku's father.
And problems piled up when the family landed in a debt of Rs 5 lakh in 2015. Rinku was still a budding cricketer then and represented the Under-19 team for UP. He supported his family through these dark times by offering his daily allowances earned from cricket towards paying off the debt. He even gave his motorcycle he earned from winning the man of the series award in a local tournament in Delhi to his father so that his dad could deliver cylinders comfortably.
But it still wasn't enough to help the family come out of these dark times. He asked his brother to look for a job for him so that he can support his family. But being a Class 9 fail, he could not land a decent job, and he was offered a sweeper's work.
But Rinku had big dreams in his eyes. He refused the job and told his mother he wanted to try his luck in cricket. And he gave his best shot in the following Ranji Trophy season, accumulating 692 runs @ 49 in 9 games, helping him get noticed by IPL franchises.
He was roped in by Kings XI Punjab in the 2017 IPL at his base price of Rs 10 lakh. But he didn't get a game to showcase his talent.
Big luck smiled when KKR bought him for Rs 80 lakh after a bidding war with Mumbai Indians in the 2018 IPL. And when asked what he will do with the money, he answered he would contribute to his big brother and sister's weddings, and move to a new house as well.
In 12 matches for KKR across 4 seasons, he has scored 135 runs @ 15 with the highest score of 35, which came against Gujarat Titans in 2022 IPL, but in a losing cause.
Although he has not really fired IPL with his batting, his story has made people take note of his talent and credit IPL for giving young players a chance to dream and play cricket for a living.