RCB to me is family: AB de Villiers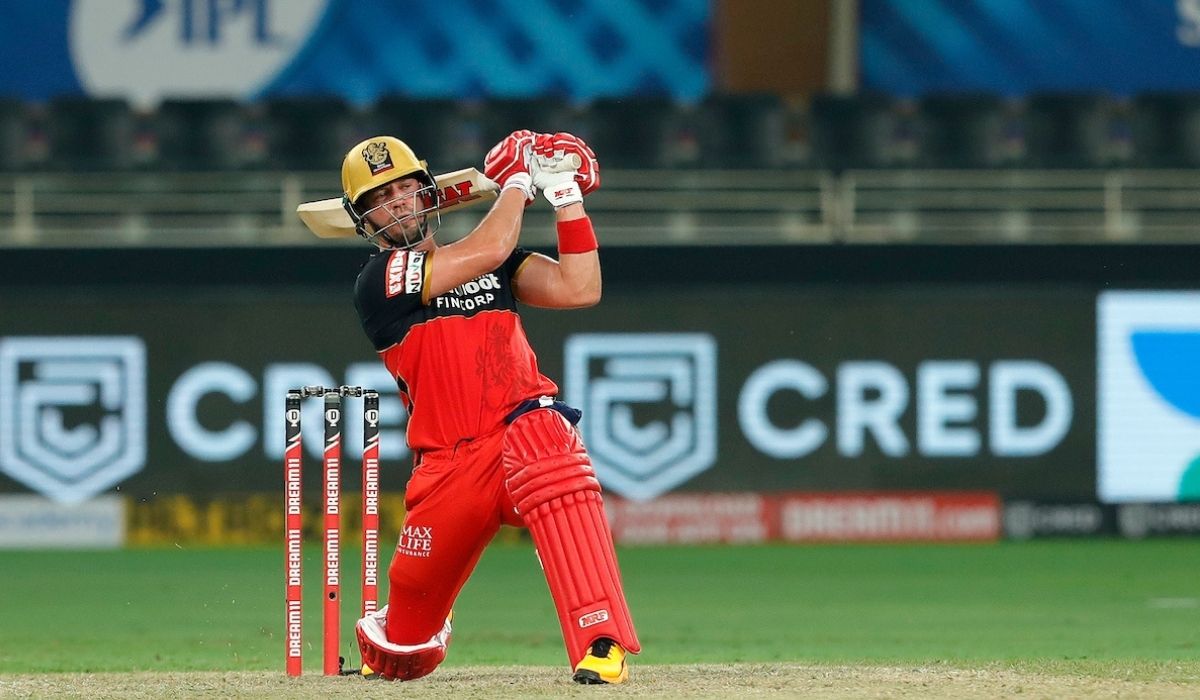 AB de Villiers is certainly one of the most-loved players all around the world, but his connection with India is inexplainable thanks to Royal Challengers Bangalore and Indian Premier League.
AB de Villiers became the pillar of RCB ever since making his debut with the franchise in 2011. Along with Virat Kohli, he continued to perform well whenever the team needed him. Though he couldn't go on to win a trophy with them, he won millions of hearts and Bengaluru became his second home. His equation with Virat Kohli has always been a highlight of the IPL.
The South Africa legend, who had announced his retirement ahead of the IPL 2022, recently spoke about his connection with India and how much the RCB franchise means to him.
'RCB to me is family'
Ahead of the new season, RCB had recently organized a podcast where they had managed to bring in a few of their current as well as former players and officials for a podcast.
Speaking in the podcast, de Villiers said that the past 10-11 years with RCB has been life-changing years for him.
"RCB to me is family. I mean it has been a life-changing 10-11 years to me. Like any other family, there are ups and downs. There are beautiful, there are amazing rides; there's a bit of everything."
He added that he has no regrets at all. "There are good relationships and then there are those which go sour and that is all part of the fun. I look back with no regrets. I think back on my career at RCB as the most amazing years of my life," said de Villiers.
'It is tough to make it to the Indian team'
The South African cricketer continued to talk about India and the relationship he shares with the country. He is one of the very few overseas cricketers who is loved more and is literally adopted by the country. "I have had the privilege of experiencing IPL cricket, the Indian crowd, and the Indian way of doing things for the last 15 years".
He added that it is tough to make it to the Indian team and one has to be a special player to get into the line-up. "Obviously growing up in India would have been interesting. Maybe I would have never played for India, who knows. It is tough to make it to the Indian team; you have to be a special player."
AB de Villiers announced his retirement from all formats of the game in 2021 through a social media post.
He wrote in his Twitter post: "It has been an incredible journey, but I have decided to retire from all cricket. Ever since the backyard matches with my older brothers, I have played the game with pure enjoyment and unbridled enthusiasm. Now, at the age of 37, that flame no longer burns so brightly.
"That's the reality I must accept – and, even if it may seem sudden, that is why I am making this announcement today. I've had my time. Cricket has been exceptionally kind to me," he added.
His last tournament was IPL 2021. AB de Villiers began the tournament well. However, the tournament got postponed due to the pandemic and unfortunately, he couldn't keep up the momentum. He ended the season with 313 runs from 15 games. RCB made it to the knock-out stages the last season but had lost the eliminator.
This will be the first time the IPL will be played without the legendary cricketer. Before making it to the Royal Challengers Bangalore, de Villiers was with Delhi from 2008 to 2010.
In the international cricket career that spanned over 15 years, de Villiers has represented Proteas in 114 Tests, 228 ODIs, and 78 T20Is and has scored more than 20,000 runs across all three formats. He also led his country in all three formats. Apart from all these, he also owns unique records like fastest men's ODI century, fastest batter to reach 50, 150 in ODIs.
In the IPL, he is one of the two overseas players to cross 5000 runs. The 37-year-old has scored 5162 runs at an average of 39.70 and a strike rate of 151.68, including three centuries and 40 half-centuries for the franchise which has entered the playoffs five times. The team has entered the finals thrice where they had lost all of them. 2009 to the Deccan Chargers, in 2011 to the Chennai Super Kings and in 2016 to Sunrisers Hyderabad.