RCB is riding their luck to play-offs. Here's how?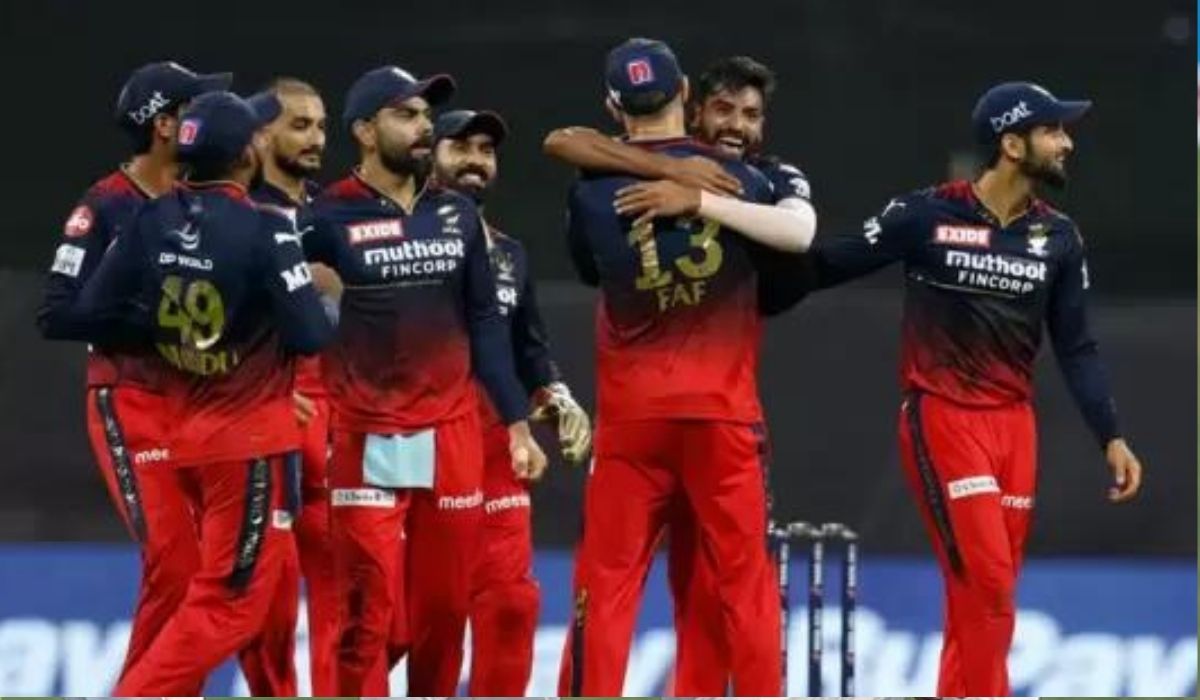 Every IPL team has a tagline that becomes synonymous with their performances on the field. For example, KKR has the tagline or theme song, Korbo Lorbo Jeetbo Re (We will do it, we will fight it out, we will win it"). Similarly, RCB has this tagline Ee Sala Cup Namde (This year, the cup is ours).
But this theme has become rather a joke for RCB as every year they come close to making it to play-offs by luck or skin of their teeth only to fall at the last hurdle. For the record, RCB has lost three finals out of three in their IPL history. And Virat Kohli has been part of all the three losing finals.
And this year too, they are riding their luck to play-offs, with some help from other fellow teams. But will they be able to go all the way with their luck?
Here are a few pointers that prove RCB is riding their luck to the play-offs. Let's have a look.
Kohli's poor show is a blessing in disguise for RCB
Virat Kohli is crucial to RCB's chances in IPL 2022. So, when he recorded two straight golden ducks, combined with opener Anuj Rawat's inconsistency, it made RCB tinker with their line-up. They asked Kohli to open the batting with captain Faf du Plessis and bring in Rajat Patidar at No 3.
The move paid off, with Kohli getting some runs under his belt, and the biggest gamble Patidar coming good, especially in the Eliminator against Lucknow where the MP batsman scored 112 not out. RCB has a lot to thank Patidar for playing in the Qualifier 2.
Patidar: From going unsold to being a hero
Patidar, who was the hero for RCB in the Eliminator, actually went unsold in the 2022 IPL auction. Patidar had played for RCB in IPL 2021, but he could not make it count in the 4 games he played that season. Patidar went unsold, with even RCB not bidding on him.
But thanks to an injury to Luvnith Sisodia, RCB bought Patidar at a base price of Rs 20 lakh as a replacement for IPL 2022. Patidar was not even supposed to be in the XI if Anuj Rawat or Suyash Prabhudessai had utilised their chances. But as fate would have it, Patidar got his chances and batted RCB into qualifier 2.
And the biggest slice of luck – Mumbai beats Delhi
RCB has ended their group stage with 16 points, but with a negative run-rate. They needed last-placed Mumbai Indians to beat Delhi Capitals to qualify. With Mumbai enjoying their worst season in IPL history, Delhi was favourites to win and qualify. But Delhi captain Rishabh Pant had a brain freeze, and he chose not to use DRS to get Tim David out for a golden duck.
The decision of not choosing a referral bounced back, and David played a cameo to take Mumbai home, and give a pass to RCB to enter the play-offs. Virat Kohli even took to social media to thank Mumbai for this gesture.
The Karn Sharma factor                                
Karn Sharma is called the lucky charm. The team that has Karn Sharma has gone to win the title four times out of six since the 2016 IPL, even if the leg-spinner hardly plays any role in the win. He was part of three straight winning titles and each time with a different team.
He was part of the SRH-winning team in 2016, Mumbai in 2017, and CSK in 2018. And for the fourth time in 2021 for CSK again. And this year, Karn is in the RCB camp. Can RCB ride on Karn's lucky charm in the 2022 IPL?