Ravi Shastri applauds Shreyas Iyer's captaincy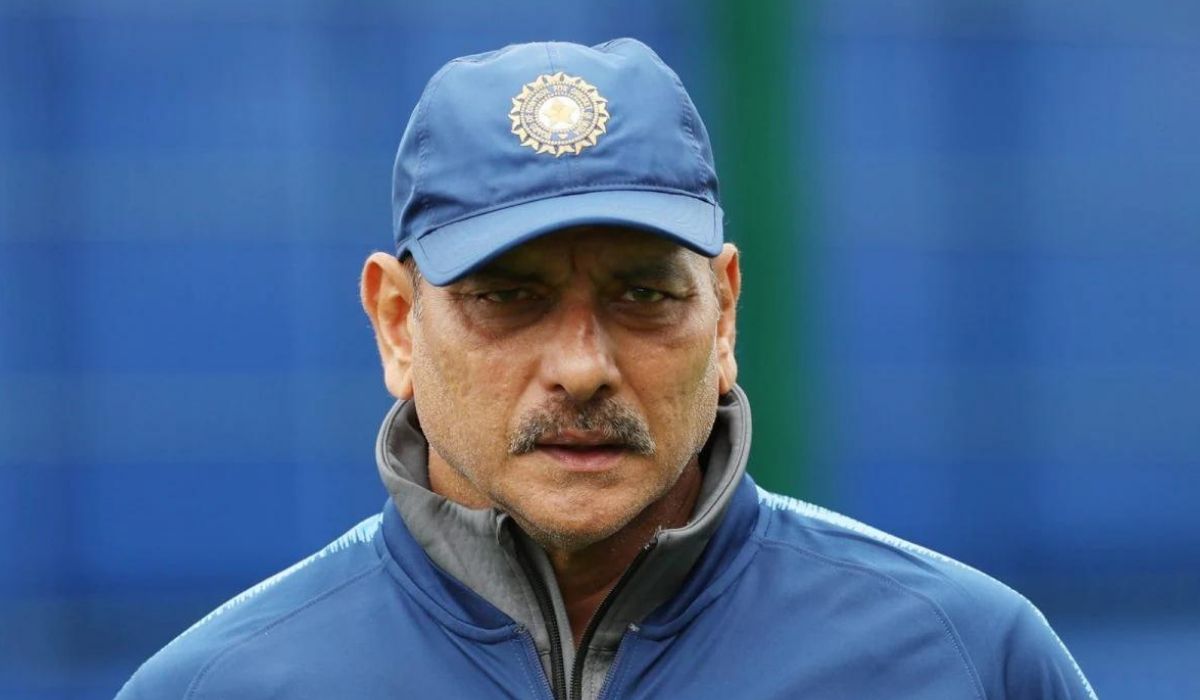 Kolkata Knight Riders are one of the teams that have done well in the tournament so far. They have won three matches from their seven and are currently at the sixth position in the points table. A win in the next game will take them back to the 2nd spot, thanks to their net run rate.
Shreyas Iyer has played a major role in KKR's run this season. After going for a significant price in the IPL 2022 auction, Iyer was named the captain of the team. Since then, the team has done well to stay on the hunt for the play-offs.
Talking about this, former Indian head coach Ravi Shastri said that the captaincy came naturally to him.
"Captaincy comes naturally to him. Look at his aggressive captaincy, you don't feel like he's leading KKR for the first time. Looks like he's been captaining them for the last 3 to 4 seasons and it is visible through his clarity of thoughts," said Shastri on Star Sports.
Shastri also added that Iyer knows what kind of cricket needs to play and how he would look to take his team to the playoffs and wins it.
"His mindset is clear about what brand of cricket he needs to play as a batter. At the same time, he's aware of what he as a captain needs to do to take his team to the playoffs and win the title".
"I've liked the way he's spoken during the pre and post-match conferences and that shows he's clear with his plans. I am convinced he'll go a long way," he added.
Shastri also applauded the way he answers the questions in the post and pre-match interviews. He concluded assuring that Iyer would go a long way.
He is not the only one who has appreciated Shreyas Iyer's style of captaincy in recent times. Recently, former West Indies cricketer Ian Bishop.
The team had lost three matches in a row now and Ian Bishop said that Shreyas Iyer made Delhi Capitals a better team and is likely to help KKR bounce back as well.
"Shreyas will get the guys going"
Ian Bishop said, "I think despite suffering back-to-back defeats, it is possible for Shreyas to regather his troops and bounce back. When he became captain of the Delhi Capitals, he just got them better and better with every season."
He also added that it might take time for him to settle. "It will take him a little settling period here (at KKR) but he's got some seasoned campaigners around him. Andre Russell and Sunil Narine are experienced players. Coach Brendon McCullum is also very experienced. So I have no doubt that Shreyas will get the guys going," he added.
Notably, Shreyas Iyer had told the official website of KKR that he would he would perform his role as a captain with a different mindset.
Shreyas, who previously captained Delhi Capitals in the Indian Premier League, said his experience would help him.
"I would be coming in with a much different mindset now. I'm now more mature and experienced in terms of my decision making and captaincy skills. Really waiting eagerly to work with every individual in the team and build that synergy which could really help the team perform at a different level. I'm just going to love the responsibility and I thrive under pressure," Shreyas told in an interview with kkr.in.
"Personally, I feel I'm a players' captain and I want to create an atmosphere where all of us are thinking towards one goal, which is winning." KKR's next match will be against Gujarat Titans on the 1st of the doubleheader that night.