Please bowl underarm to me: Mohammad Kaif recalls bizarre request from DC batter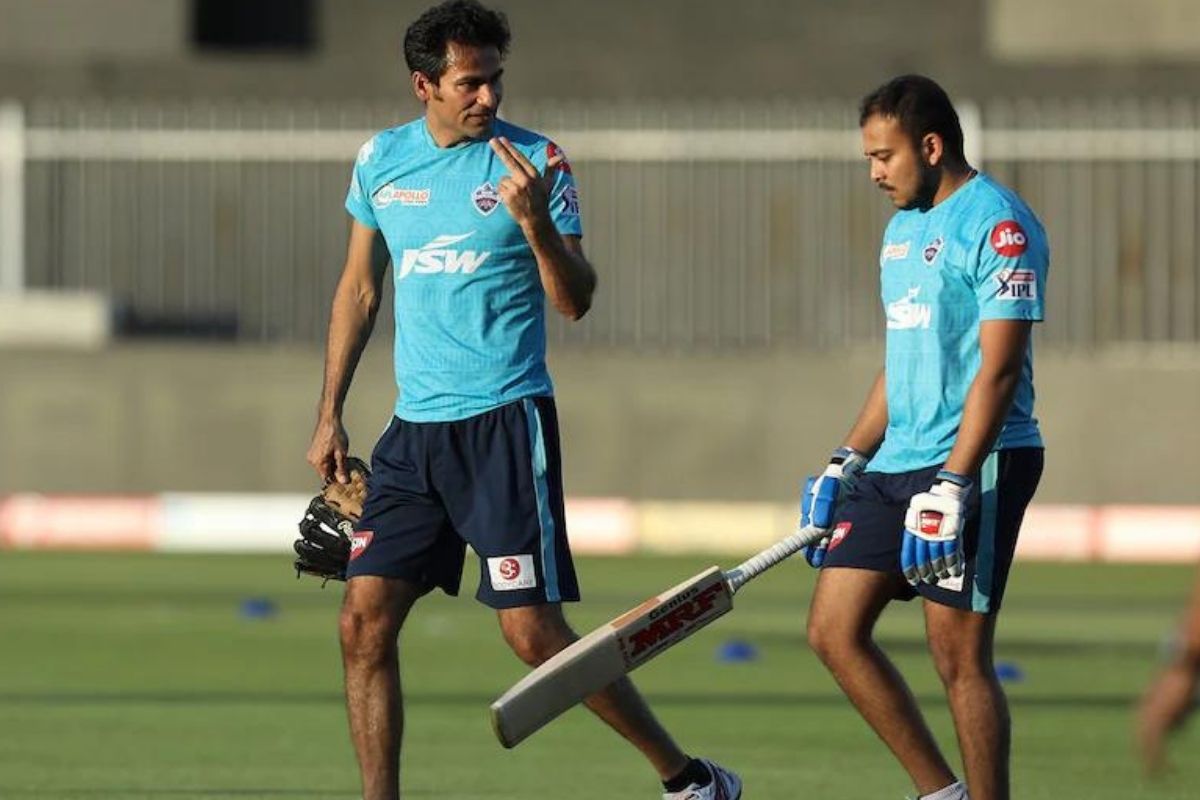 Former Indian batter Mohammad Kaif revealed how youngster Prithvi Shaw was dedicated and how he always wanted to improve his game when things weren't going his way.
Prithvi Shaw faced a form slump around 2020. The opener was then dropped from the Indian team and was struggling. At that time, Mohammad Kaif was associated with the Delhi Capitals where Prithvi Shaw was the opener. Kaif, who was the assistant coach from 2019 to 2021 got an opportunity to observe the Indian youngster and his technique closely.
Kaif revealed that the opener had urged him to bowl underarm prior to an IPL match when he was not getting runs, which also turned out to be Prithvi Shaw's ritual.
'Used to hold a new ball with the seam and throw it underarm towards him'
"I was with the Delhi Capitals for three years and got to spend a lot of time with Prithvi Shaw. He had this ritual where, before the match, I used to hold a new ball with the seam and throw it underarm towards him, below his knee. He would keep knocking it back to me," said Mohammad Kaif while speaking to Sportskeeda.
As Shaw was getting runs, he had decided to stop it but when he wasn't performing well, he wanted to start the ritual again. He had asked Kaif if he could help him with it once again.
"One day, when I was having tea, a player came in and told me that Shaw was waiting for me outside. I ran outside and asked him what happened. So he told me, 'please bowl underarm to me, I am not getting runs. I want to start this ritual again", he said.
Kaif also revealed that Shaw was very specific about the ritual which turned out to be an excellent one for the opener.
"He was specific that I had to bowl underarm but with a straight seam and also below the knee so that the ball could meet the middle of the bat. Shaw used to play 10-12 balls in that manner. He used to hit the ball back at me and get into a sort of batting rhythm," the ex-middle-order batter added.
'I suggested that if a ritual is working, then don't break it'
Kaif then spoke about how the ritual worked like magic as he ended with scores of 7, 24, 99, 0, 11, 9, 14, 4, 20, 13, 42 and 18 in the league stage. His knock of 99 came against Kolkata Knight Riders, which ended in a super over.
"In the next match, he went in and scored runs. After the game, we looked at each other and started laughing. We did not speak to each other, just made eye contact and I suggested that if a ritual is working, then don't break it. He admitted that he had made a mistake and became lazy but assured that he would not repeat it. And he kept following the ritual after that," he concluded.
The 2020 season was the poor season for Shaw as the opener managed only 228 runs from his 13 innings. He averaged just above 17 and had a strike rate of 136.52.
However, in the 2021 season, he turned things around with 479 runs from his 15 matches. He averaged 31.93 in that season with four half-centuries to his name. He was one of the main reasons why Delhi did well in the last year.
Shaw has played 53 matches in the IPL and has scored 1305 runs. He has a strike rate close to 147 while opening the innings for Delhi.
Prithvi Shaw was one of the players to be retained by the Delhi Capitals ahead of the IPL 2022 mega auction. He was retained for INR 7.5 crores. He kicked off the campaign on a good note, slamming 38 in 24 balls, against Mumbai Indians on Sunday.