"My inspiration has always been him": Rohit Sharma about the ex-India legend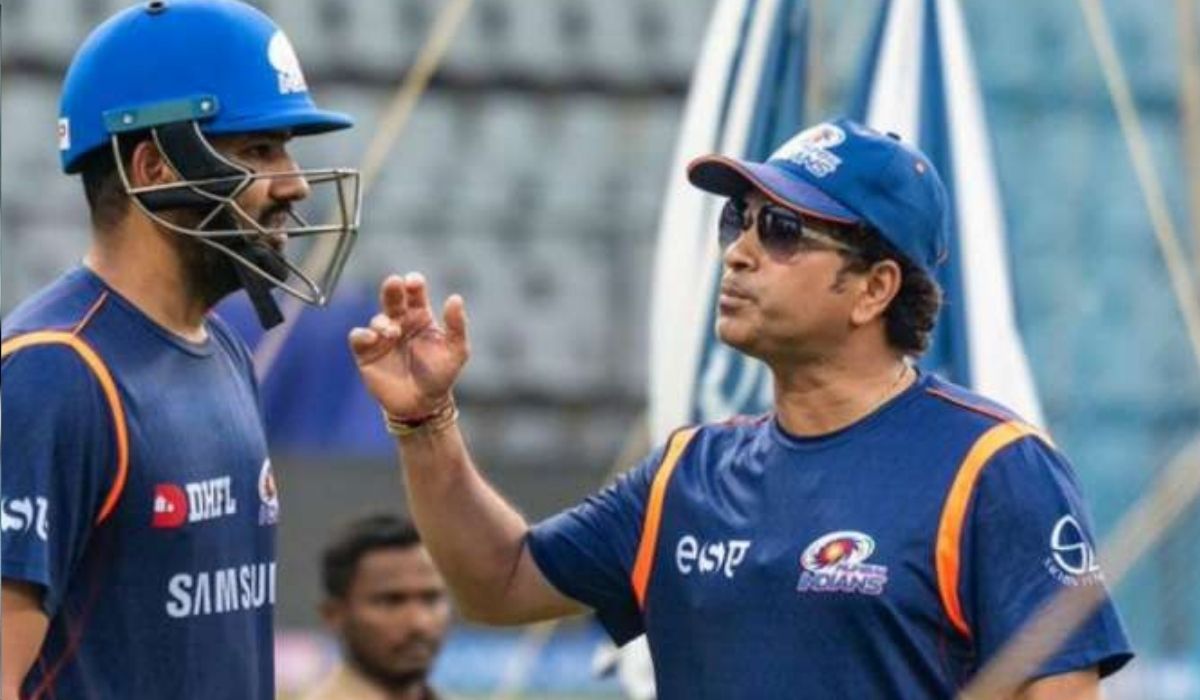 Rohit Sharma has been India's backbone for years now. Ever since he began to open the innings for India, his career took a different turn, and at the moment, he is one of the best if not the best opener in the world. To add more to his achievement, Rohit Sharma, who became the captain for India in all formats recently, is yet to lose a game as a captain. He won the series against West Indies as well as Sri Lanka. 
Rohit, who is in quest of leading MI to their 6th trophy, opened up about his inspiration. He said that Sachin Tendulkar has always been his inspiration. "My inspiration has always been Sachin Tendulkar. Since I was, I think eight or nine years I started watching him and what he's done in his career", Rohit said.
He believes that nobody can achieve what Sachin Tendulkar had achieved in his career which spanned over a period of 25 years. "When it comes to playing cricket, I don't think anyone can achieve that. And, over the period of 25 years, he has managed to carry the entire responsibility of the team on his shoulder. It is not easy," said Rohit.
'I always followed Sachin Tendulkar': Rohit Sharma
Rohit went on to add that he had always followed Sachin Tendulkar for not only his batting but also his humility towards life and how he is very humble as a person.
"So, for me, he is the one and I always followed him as to what he's done in his career, how he's carried himself, on and off the field. And the most striking thing about him is his humility towards life, not in just cricket, but he is very humble as a person. After achieving so much, it's not easy to stay humble, but he's managed to do so," he added.
Tendulkar was the icon player for Mumbai Indians in the 2008 IPL. He played only seven matches in that season. He then went on to represent the franchise until 2013. He called it off right after winning the IPL trophy that year. Rohit Sharma, who has been around for a very long time, has led Sachin Tendulkar too. The legendary Indian batter has played 78 matches and has scored 2334 runs at an average close to 35 while striking at 119.82. Even after his retirement, Sachin continues to be a mentor to the Mumbai Indians franchise.
When Rohit Sharma took over the India captaincy, Sachin had nothing but praise for his 'student'. He said that Rohit has a smart cricketing brain and he can absorb pressure. "Whatever my interaction with Rohit has been, he has a very smart cricketing brain. He doesn't panic. He is able to absorb pressure is what I saw. That is important when you are leading the side," Sachin Tendulkar was quoted as saying in Hindustan Times.
"There are multiple things that a captain has to take care of. If you are in a situation where the team is looking up to you, then it is important that the captain keeps his cool and does the job and that is what I have noticed in Rohit during the time we spent at Mumbai Indians," Tendulkar added.
Now, Mumbai Indians, who are in search of their first win, will take on Kolkata Knight Riders on Tuesday.