MI will make it right next season: Ishan Kishan assures fans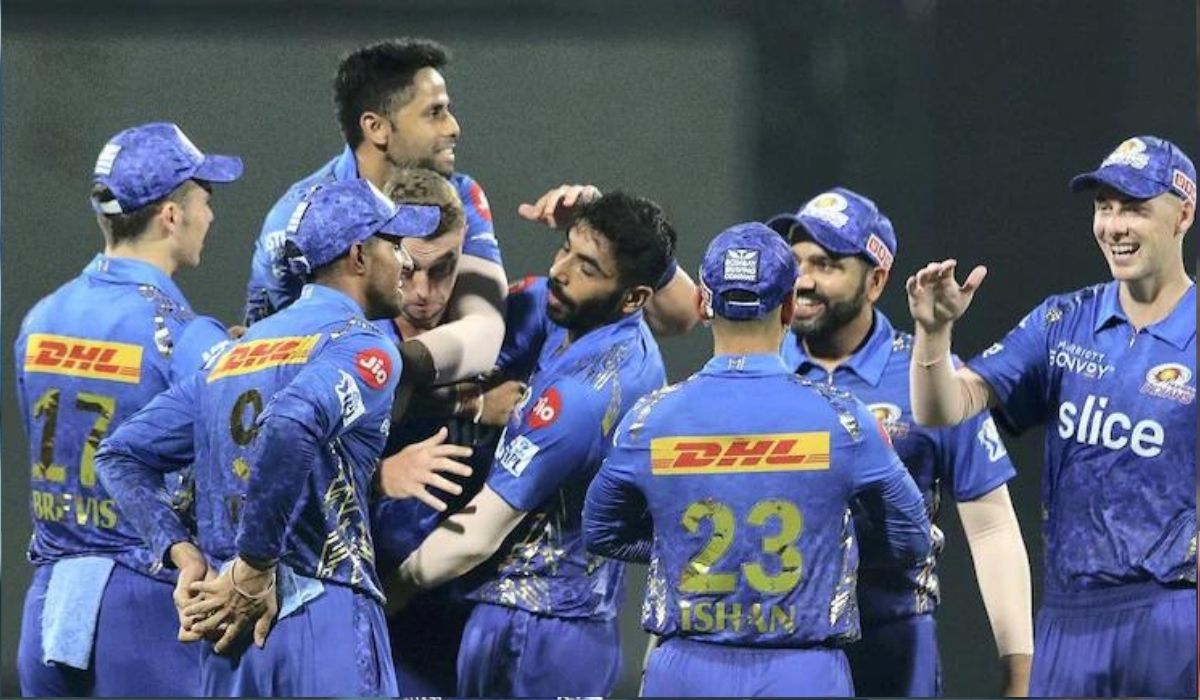 Mumbai Indians are having a forgettable season as the five-time champions are the 1st team to be knocked out of IPL 2022. Nothing is going right for the team as they have lost nine matches out of their eleven so far. This is the 1st time in the history of the IPL that MI had lost nine matches in a season.
However, IPL 2022 mega auction's biggest buy Ishan Kishan assured the fans that the team would make a comeback in the next season.
Talking to the media, Ishan Kishan said that ups and downs are very much a part of this game, and next time the team would make it right.
"Ups and downs are very much a part of this game. Yes, we will lose matches, and there will be matches where we would not perform, but what matters is how we keep the process right throughout the season. We want to win matches, and we are giving our best, but unfortunately, we lost many close matches this season. This happens, and I think we will make it right next season," said Kishan during a pre-match conference before their game against Chennai Super Kings.
Ishan Kishan also admitted that he has gotten into a rut after trying to finish matches for the team rather than being an early enforcer. Now, he is trying to revert to the original style that brought him success in T20.
"What worked well for me was, initially when I started the tournament, I wasn't over-thinking, I was just going and batting like I used to do," Kishan said.
Ishan Kishan is having a poor season comparatively. In most of the matches, he fell early and his strike rate got a huge hit as well. Currently, his strike rate of 117.15 is the fourth-lowest among batters who have faced at least 150 balls in IPL 2022.
"My focus was on giving a good start to the team. But I think later, somewhere I was trying to finish the game and do the job for others who were supposed to do it, and maybe I lost my focus in the first six overs," he said.
Kishan added that he had a brief chat with the coach and the captain regarding his role and they had backed him to go hard in the initial phase rather than focussing on finishing the game alone.
"I had a chat with the coach and captain also, and they just said, 'If you can give us a good start, it will be helpful for the team, so you don't have to think about finishing the game. If you are set there in the middle, you will anyway do that.' So right now, my focus is just on giving good starts and making sure that I don't get out easily. And if I'm the set batsman in the middle, I'm making sure that I have to be there to finish the game," he said.
'Price tag pressure lasts for a certain time'
Talking about the price tag pressure, Kishan said that major stars like Rohit Sharma, Virat Kohli, and Hardik Pandya had asked him to forget about the tag and focus on his performances alone.
"Price tag pressure lasts for a certain time," he said. "Maybe on auction day, or maybe a day or two after that. But at the level you're playing and having played for a while, I know what is most important. Do I keep that pressure on your mind or do I focus on how you can win matches for the team? Obviously, price tag pressure will be there for a while but if you have good seniors around you, if a player around you feels that way, a lot of seniors are around you.
"Rohit, Virat, Hardik – all of them said the same thing. 'Don't be worried about the price tag pressure, it's not something you have asked for. Instead of thinking about that, think of cricket and be in your zone. That is important.' It's possible they would've also faced such a situation before. How have they handled it then? These are things I've spoken about.
"I feel very light now, I don't even think about it. The price tag is secondary. The focus – whether you've been sold for 1 crore, base price or 15 crores – what matters is how you make the team win. Or if you're not in form, how you're helping others bring out their best. The focus has been on that," he said.