Jofra Archer to be available from IPL 2023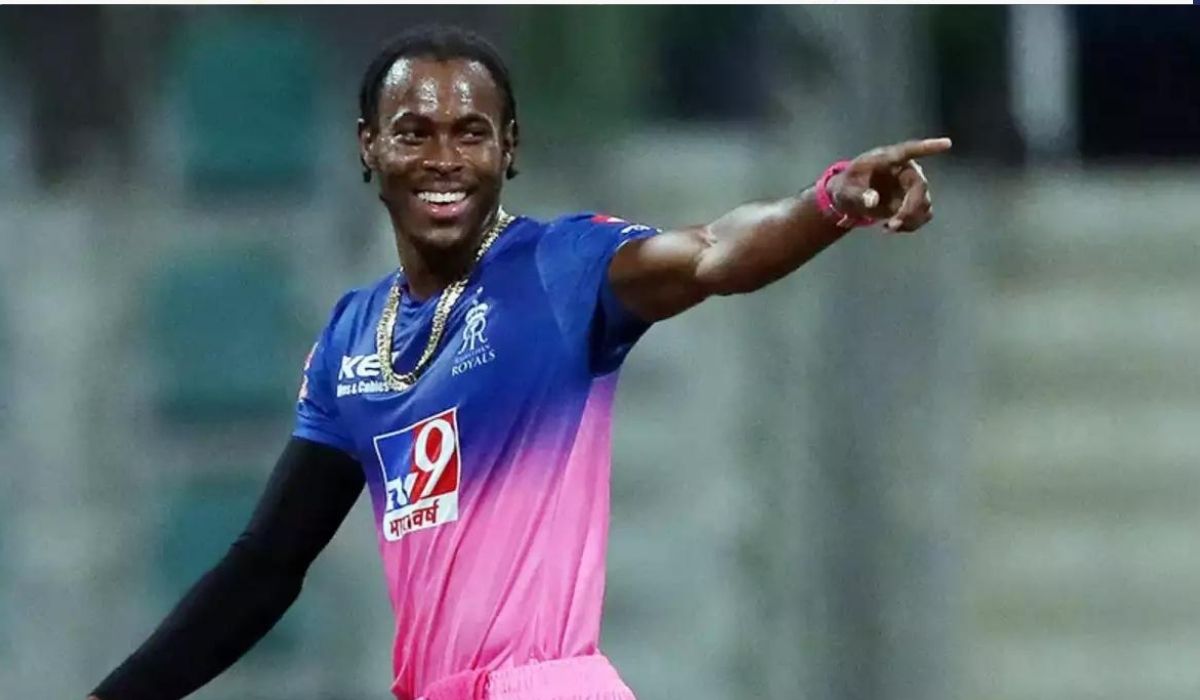 England pacer Jofra Archer will return to the Indian Premier League in 2023 and will miss out on the upcoming season. Despite having an elbow injury, Jofra Archer did put his name for the IPL mega auction.
Right before the mega auction, BCCI revealed that Archer was among the selected list of players keeping 2023, 2024 in mind. 
Jofra Archer will be available for IPL 2023
"The ECB has registered Archer for the auction with a view to potential participation in 2023 and 2024, as due to his current injury it is unlikely that he can participate in IPL 2022," the BCCI wrote to the franchises.
Though teams knew that he won't be available for the upcoming season, they entered a bidding war for the England pacer. Sunrisers Hyderabad and Rajasthan Royals began the bidding war. Mumbai Indians, who entered the war very late, ended up buying the pacer for INR 8 Crores.
His buy made a lot of heads turn as Mumbai Indians will turn up with Jasprit Bumrah and Jofra Archer- two of the most feared bowlers at the moment. After the auction, Mumbai's owner Akash Ambani also confirmed that he won't be available for the season. This year, he won't be with us, but next year, Jofra and Boom will be great together."
Jofra Archer then took to his social media page to share how excited he was to join the franchise.
"I am super excited to be joining the Mumbai Indians, they have been a franchise that has always been close to my heart and I always wanted to play for them. I am so glad that I have finally gotten the opportunity to play for the franchise and share the dressing room with the biggest stars in cricket. Really looking forward to starting a new chapter," Archer said on his Instagram page.
Recently, Jofra Archer was interviewed by Mumbai Indians, and the pacer spoke about various aspects of the game, his availablity, his conversation with Mumbai franchise owner Akash Ambani. Archer also said that he wanted to be seen as a player instead of the price tag that has been associated with him.
"I want people to know that if you don't play you don't get paid. I want people to see me as a player and not as a price like that behind me. You only got that money because other teams wanted you. It looks very close knit. Akash (Ambani, the owner of the franchise) called and we spoke about Arsenal – I don't know why he likes Arsenal. It is very a close knit team," Archer was quoted as saying by Cricbuzz.
Really excited to get started: Jofra Archer
During the conversation, he also mentioned his reaction when he came to know about the auction result.
"I had to go on the IPL website to see the video of it. I was training. Then my phone started to go up, back to back messages. I think SRH and MI team went for me. When I saw my phone, I knew exactly what happened. I really got excited. It's a great franchise", he said.
Meanwhile, Archer has already played under Jayawardene. The Sri Lankan legend, who is a big part of the scouting team for Mumbai, spotted Archer's talent very early.
In fact, ahead of the mega auction, Jayawardene's first choice was Archer. Even Akash Ambani mentioned how they wanted to get Archer into the team since his IPL debut. "Jofra Archer was a player who Mahela gave his first professional debut to. We've been thinking about it ever since", he said.
Talking about Jayawardene, Archer had mentioned that he is really excited to get started. "Mahela (Jayawardene, the MI coach) was my first franchise coach as well. Polly (Kieron Pollard) as well, played a few games against him. This is the first time ever I will be playing in the same team with him. Really excited to get started," he added.
IPL 2022 will begin on March 26 with Chennai Super Kings locking horns with Kolkata Knight Riders in the replay of last year's final.