IPL 2022: MS Dhoni quits CSK captaincy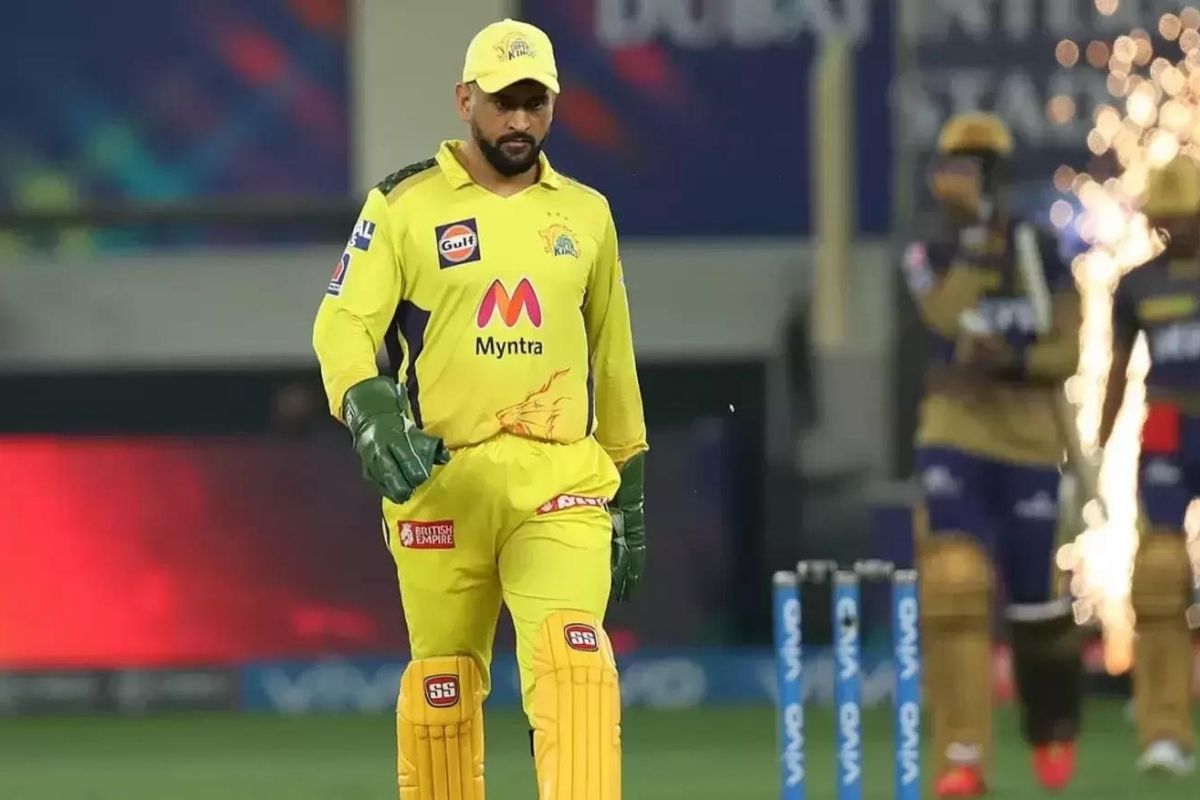 A couple of days before the new edition of the Indian Premier League, MS Dhoni shocked everyone by resigning from captaincy. On Thursday, Chennai Super Kings took to social media to release a statement.
"MS Dhoni has decided to hand over the leadership of Chennai Super Kings and picked Ravindra Jadeja to lead the team. Jadeja, who has been an integral part of Chennai Super Kings since 2012, will only be the third player to lead CSK. Dhoni will continue to represent Chennai Super Kings this season and beyond," read a statement from CSK.
Dhoni, who was the expensive buy in the inaugural edition of the Indian Premier League, immediately became the captain of the team in February 2008. Since then, he has led the team in every single edition.
When the franchise was suspended, he represented Rising Pune Supergiants; where for the final edition, he played under Steve Smith. Apart from that, Dhoni has always been a captain.
Now, Ravi Jadeja will become just the third cricketer to lead Chennai Super Kings after Dhoni and Raina.
Raina has led the team in the absence of Dhoni and in 2012, he took over the captaincy from the veteran keeper and led the team against Yorkshire in the Champions League which was held in South Africa.
Jadeja has been in fine form with both bat and ball, particularly in the last two editions. He amassed 232, 227 runs in 2020, 2021 IPL editions and he also had 19 wickets overall in these two seasons.
MS Dhoni's captaincy record in IPL
Matches as captain – 204
Won – 121
Win% – 59.6
IPL titles – 4
He also gathered 4456 runs as a captain in the tournament. Under Dhoni, Chennai won four IPL titles in 2010, 2011, 2018 and 2021 as well as two Champions League T20 titles in 2010 and 2014.
He has the most matches as the captain with 204 matches. No other player has more than 200 matches as captain. The next on the list is Virat Kohli with 140 matches as captain.
He is the 2nd most successful captain when it comes to IPL trophies after Rohit Sharma. As captain, he has the 2nd most number of runs with 4456 runs to his name. Only Kohli has a better record than him with 4881 runs. Overall, Dhoni is the 8th leading run-scorer in the history of IPL.
Chapter fans will never forget: Virat Kohli on Dhoni's captaincy
Meanwhile, Virat Kohli took to social media to share a message for Dhoni.
Kohli wrote while sharing a picture of him along with Dhoni, "Legendary captaincy tenure in yellow skip. A chapter fans will never forget. Respect always (sic)".
Kohli also resigned from the captaincy a few months ago, right after the end of IPL 2021. Faf du Plessis will lead the Royal Challengers Bangalore in the upcoming season.
While the Dhoni stepping down might have come as a surprise for many, the hints were dropped every now and then. Right from Ravindra Jadeja being retained for a higher price than MS Dhoni.
During the Sri Lanka tour of India, Former Indian batter Sunil Gavaskar had mentioned that Dhoni might step down to pass the baton to Jadeja.
"The way Ravindra Jadeja has matured as a player over the last few years, the way he is making the adjustment as far as his game is concerned and the way he reads match situations has been absolutely fantastic. If in the odd game MS Dhoni decides to take a break, I won't be surprised if the mantle of captaincy will be handed over to Jadeja," Gavaskar had told Star Sports.
According to Cricbuzz, Gavaskar wasn't surprised about the decision but he wasn't expecting to happen this soon. "Dhoni is 40 and I expected him to take an odd break once in a while and give the captaincy band to Jadeja," the former India captain told Cricbuzz.
Dhoni will continue to feature as the keeper-batter in the CSK line-up. The Chennai Super Kings will begin their title defence on March 26 where they will take on last year's runners Kolkata Knight Riders.