He is a fabulous prospect for India: Gavaskar praises LSG pacer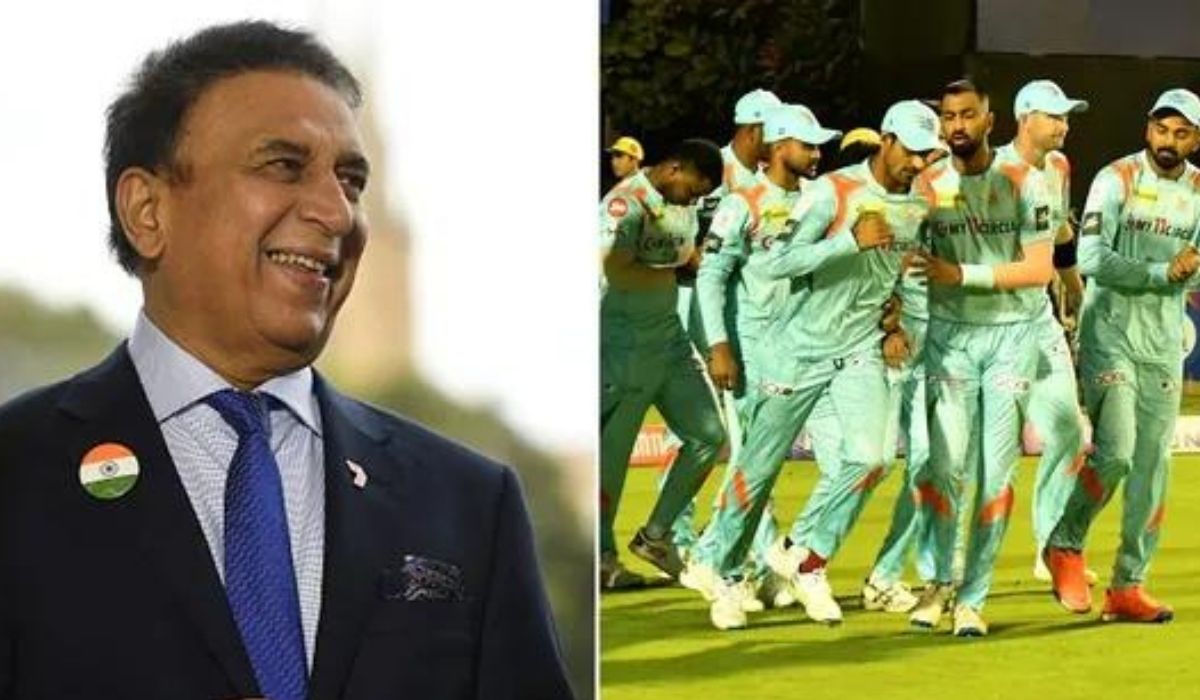 The legendary India cricketer Sunil Gavaskar heaped praise for youngster Avesh Khan and called him a future Indian prospect.
The former Indian captain spoke high of Avesh Khan right after the match against Chennai Super Kings where he was expensive. Gavaskar added that even though he leaked runs, he is certainly a prospect for the Indian team in time to come.
"If you get a batter out in your previous encounter, it gives you that much more confidence. On the other hand, if you've been hammered by the batter, you will just be a little bit nervous. And also, it's a challenge, that 'I have been hammered in the previous game and I want to show what I am capable of'. Avesh Khan is a very good prospect. I don't care what people say about him but he is a fabulous prospect for India," Gavaskar said while speaking on Star Sports.
Avesh Khan is the future of Team India
Avesh Khan is a prominent name on the Indian domestic side. His performances in recent matches helped him find a place in the India squad as a net bowler at first and then he went to represent the country in the shorter format.
He has played in a couple of T20Is, one against the West Indies and the other against Sri Lanka. He has two wickets with the best of 2/23 while giving away 8.12 runs per over.
Explaining why he leaked runs in the match against Chennai Super Kings, Gavaskar pointed out how Avesh Khan opted for slower deliveries which are not his USP but bowling fast is.
"He bowls quick. In the last match (against CSK) we saw that in the final over he was bowling basically slower deliveries so he got hit because those are not your regular deliveries. So, unless you practice the slower ones in the nets and get that length right, else either are going to bowl short and length and the batters are going to take you on for runs," pointed out Gavaskar.
Lucknow Super Giants is one of the two new franchises this year. Led by KL Rahul, the team battled it out against Hardik Pandya's Gujarat Titans in the first game but they ended up on the wrong side of the result. While the team was in the game for most of the overs, Rahul Tewatia's powerful hitting in the end took Gujarat Titans home in a tight match.
In the second match against Chennai Super Kings, despite leaking runs, the team batted well to pull off one of the best chases in IPL 2022 to win the match. Chennai made 210 from their 20 overs but half-centuries from Quinton de Kock and Evin Lewis helped them to complete a perfect chase as the team reached the target within their 20 overs and won the match by six wickets. In the 1st match against Titans, Avesh Khan returned with 1 for 33. In the second match, he had two wickets but went for 38 runs.
As Gavaskar pointed out, Avesh Khan made sure to change a few things ahead of his match against Sunrisers where he ended with four wickets while giving away just 24 runs. He also won the player of the match for his brilliant performance. In fact, Avesh Khan turned things around for Lucknow Super Giants in the contest against Sunrisers.
Sunrisers were cruising at one point and KL Rahul turned to Avesh Khan. He returned the favour by picking up two wickets in two deliveries and the match changed completely towards Lucknow's way as the team completed a 12-run victory.
With this win, Lucknow moves to 5th in the table with a couple of wins and a loss from their three matches. The team will meet Delhi Capitals in their next match on 7th April at DY Patil Stadium.