Chahal recalls when he was almost thrown from 15th floor by drunk MI teammate in 2013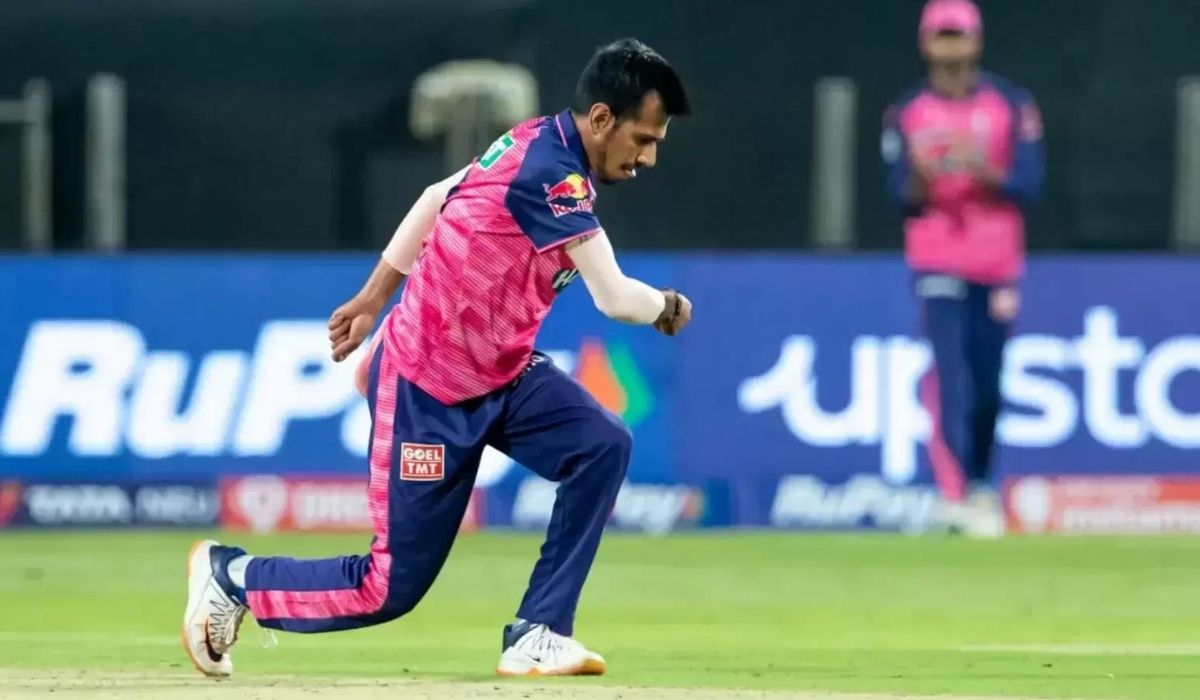 Indian cricketer Yuzvendra Chahal has opened up about a daunting incident during IPL 2013. Chahal, who was a part of the Mumbai Indians franchise during the 6th edition of the IPL, was still making his name in cricket.
Chahal then moved from Mumbai Indians to Royal Challengers Bangalore where he became one of their mainstays. In the recent IPL auction, Chahal went to Rajasthan Royals.
In a conversation alongside new teammates R Ashwin and Karun Nair, Chahal recalled the incident on how a drunken Mumbai Indians player had him hanging outside the balcony of the 15th floor of the hotel they were staying at that time.
In the interaction with the media, Chahal said that he has never shared this story with anyone and this is the first time he is talking about it.
"I never told this story. From today, everyone will know. I never shared this"
"This dates back to 2013 when I was with Mumbai Indians, we had a match in Bangalore. There was a get-together after that."
"He took me outside and hung me on the balcony"
"So there was a player who was very drunk. I won't say his name. He was very drunk, he was looking at me for a long time and he just called me and he took me outside and hung me on the balcony and my hands were like this…"
"Had I lost my grip, I was on the 15th floor… Suddenly many people who were there came and handled the situation."
"I kind of fainted, they gave me water. Then I realized how responsible we need to be when we go anywhere. So this was one incident where I felt I had a narrow escape. Had there been the slightest of memories, I would've fallen down," he concluded.
This is not the first time Chahal has been involved in such an incident. In 2011, Andrew Symonds and James Franklin had him tied by his legs and the task was to open it. He revealed it during RCB Podcast recently.
"It happened in 2011 when Mumbai Indians won the Champions League. Andrew Symonds drank a lot of "fruit juice" during a party. He tied my hands and James Franklin tied my legs. The task for me was to open it. But then, they forgot that they had put tape on my mouth. The next morning, a cleaner came and saw me and got me out of it," said Chahal.
During that time, Chahal also revealed that he wanted to go back to RCB but would be happy if someone else picks him up.
"Obviously, I want to go to RCB again. But I won't feel bad if I go somewhere else. All of them have to build new teams. Whoever takes me, I have no problem. I will continue to give my 100%. But yes, when you go to a new franchise, it takes a little time to adjust. But that's why we call ourselves professional players, "Chahal said in a chat with R Ashwin on the latter's YouTube channel.
Coincidentally, Ashwin and Chahal became teammates after the IPL 2022 auction where they represent Rajasthan Royals. Chahal has picked up seven wickets from his three matches so far and is the joint-second leading wicket-taker of the tournament at the moment.
Rajasthan Royals are currently at the third spot in the points table with two wins and a loss to their name. A win would take them to the top of the table, thanks to their net run rate which is the best in the tournament at the moment.