IPL auction over, it's about India now and nothing else matters: Rohit Sharma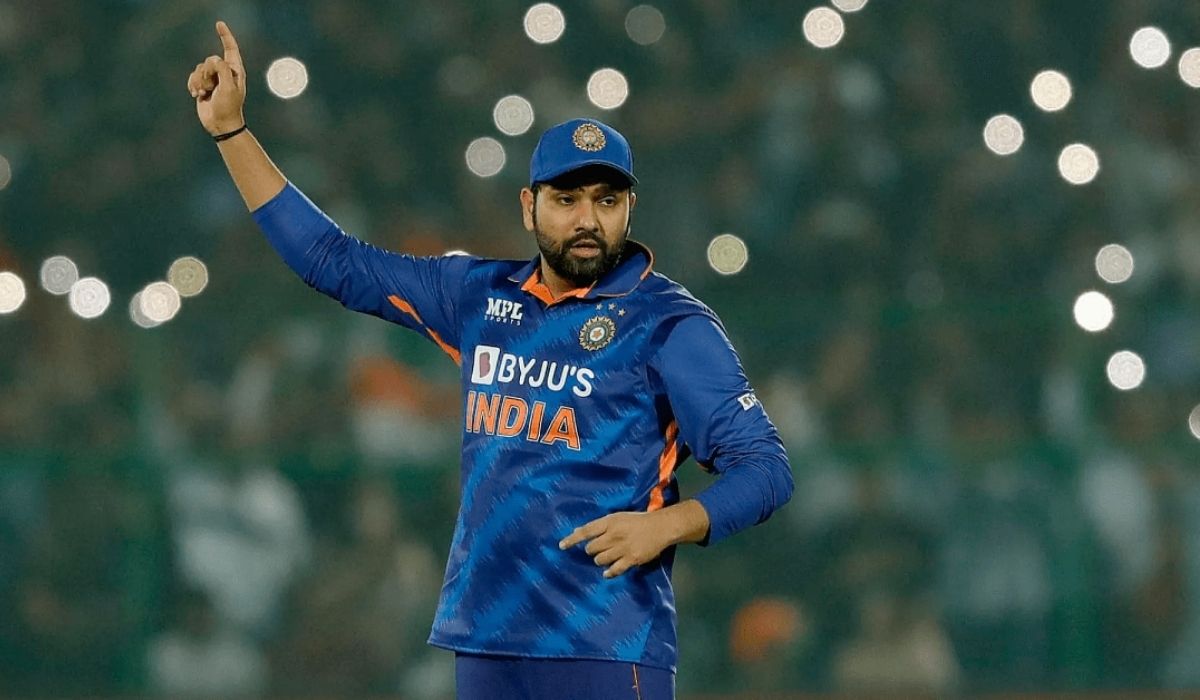 Rohit Sharma, on Tuesday, revealed that the team had a meeting on Monday to stress the importance of moving on from the IPL auction in order to focus on the upcoming T20I series. The team was clear-cut about the fact that the pressure of the Indian Premier League or the auction shouldn't have any bearing on the minds of the players when they step out in India jersey on Wednesday at Eden Gardens.
The IPL mega auction took place in Bangalore recently. It was a two-day affair happening on February 12th and February 13th. Almost all the players in the current T20I squad found takers and even went for big bucks ahead of the IPL.
In the current squad, one of the youngest players in the team, Ishan Kishan grabbed the biggest price, going for INR 15.25 Crore to his previous franchise, Mumbai Indians. Deepak Chahar was the next to have a big payday as he went for INR 14 crore to Chennai Super Kings. The pacers Harshal Patel, Shardul Thakur also earned big cheques along with experienced Yuzvendra Chahal, Kuldeep Yadav among others.
Once they wear India colours, it is all about India: Rohit Sharma
Rohit Sharma, during the press conference ahead of the T20I series, said that it is natural for a player to feel highs and lows during the auction. He stressed that it was a couple of days ago and the team was asked to focus on men in blue for the upcoming two weeks.
"It was understood that guys will go through ups and downs, some emotional feeling within themselves on which team they will play for in the IPL. But that was done the day before yesterday, we had a great meeting with everyone and we asked them to focus on the colour blue for the next two weeks," Rohit said on the eve of 1st T20I. "Whatever has happened, has happened, for the next two weeks, they have to focus on playing for India, nothing else," he added.
He also added that the players are professionals and one can expect them to go all-in when they take the field on Wednesday.
"That is something we spoke of and all these guys are professionals, you can expect once they wear India colours, it is all about India, nothing else matters," he said.
Rohit Sharma played for now-defunct Deccan Chargers during the start of the IPL and he was with the franchise until 2010. In the 2011 auction, he was picked by Mumbai Indians and since then, he has been their main rock. Right after he took over the captaincy, the franchise had made sure to build the entire team around him and has been most successful in doing so.
Talking about what he went through during the auction, Rohit Sharma said that he doesn't remember as it was years ago.
"The last time my name was in the auction was some 12 years back, so I don't remember what my emotions were like back then," Rohit said.
'IPL will happen later, we will take care of it then'
Rohit Sharma also made it clear that the batting position in the IPL will not be taken into consideration when it comes to playing for India.
Most of the cricketers in the team do different roles for their franchise. Talking about it, Sharma said that it doesn't matter and what they want from them in the Indian team is more important.
"There is no consideration of IPL here, honestly. We are not looking at where will players bat for their franchise in the IPL, we are looking at where they will bat for Team India, as simple as that. We will be focusing on this, these guys do different roles for their franchises, what we need from them here is important. IPL will happen later, we will take care of it then."
He also added that the players have been given clarity regarding what is being expected from them and how the team want the players to adapt accordingly. "This is the time for us to do things and guys have been spoken to on what we are expecting out of them. Whether it is bowler or batter, the clarity has been given to them and it is up to them on how they want to adapt," said Rohit.