IPL 2016 final still hurts: Virat Kohli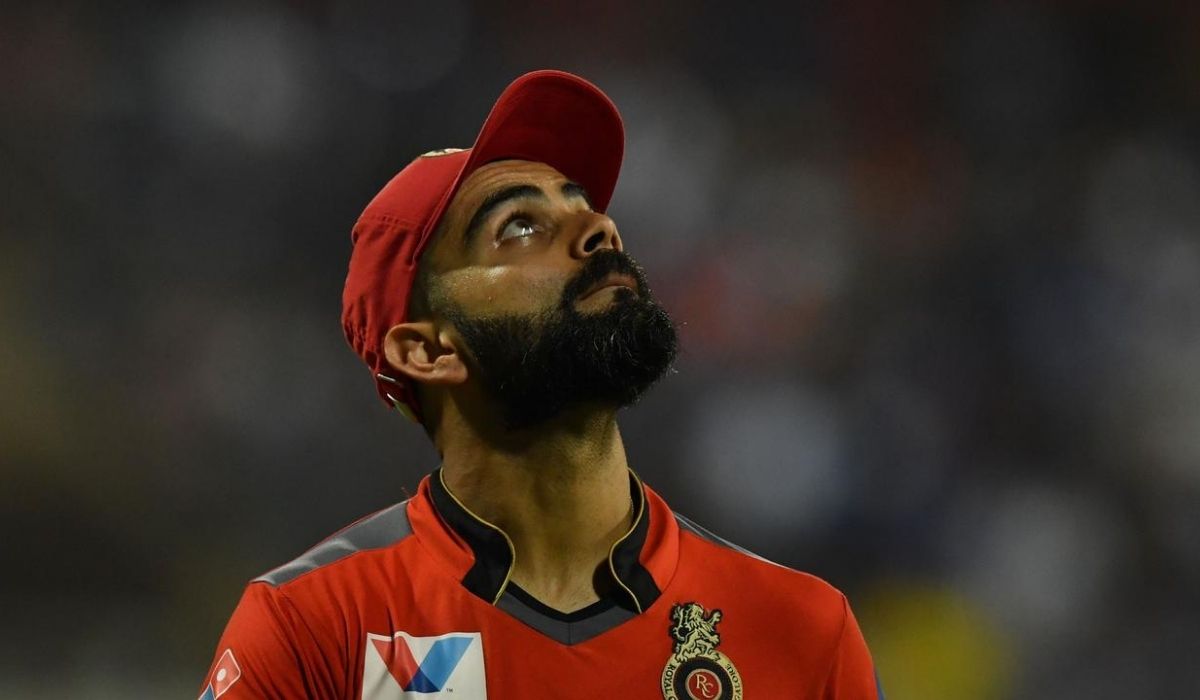 Virat Kohli has been a mainstay in the Royal Challengers Bangalore for decades now. In fact, he is the only cricketer to play for the same franchise right from day one of the tournament.
Even MS Dhoni featured for the Pune franchise when Chennai Super Kings was suspended for two seasons.
After playing under different captains, Kohli took over the captaincy of the franchise in 2013 and led them until 2021. Despite having one of the strongest teams, the franchise are yet to win the trophy and the closest they came to lift the title was in 2016. Led by Virat Kohli, the team was almost perfect in every single match and they got through the knock-out stages with ease to reach the final. That was the third final for the Bengaluru-based franchise where they faced their rivals Sunrisers Hyderabad.
Batting first, Sunrisers Hyderabad skipper David Warner went berserk right from ball one. He made 69 from just 38 deliveries with eight fours and three sixes. He had different partners beginning with Shikhar Dhawan to Ben Cutting. The latter, however, was the star with unbeaten 39 from just 15 deliveries. His knock propelled SRH to reach 208 in their 20 overs.
In return, RCB had the best start, thanks to the dominance of Chris Gayle and Virat Kohli. The duo added 114 runs inside 11 overs and gave the team a big opportunity.
After they left, SRH found a way to get back into the game and picked up wickets at regular intervals. From nowhere, SRH defeated RCB by eight runs to lift the trophy. It was a thrilling result as even after Kohli and Gayle left, the team had stars like AB de Villiers, Shane Watson, KL Rahul in their line-up. Even Sachin Baby is known for his aggression. Still, the team had lost the game.
The current Indian vice-captain KL Rahul played for RCB in that edition and was a part of that game as well. He made only 11 before getting out to the player of the match Ben Cutting.
'KL takes screenshots from that game and says it still hurts'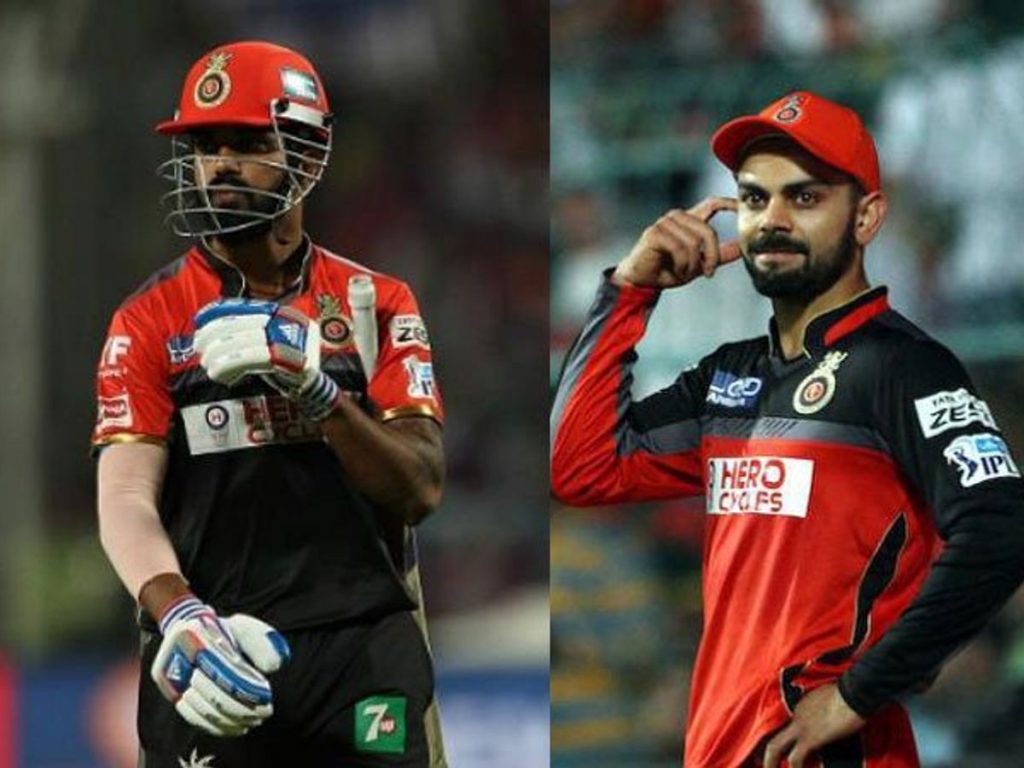 Virat Kohli appeared in the official podcast of Royal Challengers Bangalore. He was asked about the 2016 season and his record in that season.
Recalling that final, Virat Kohli said that KL Rahul still sends him screenshots of that final whenever it is on television. He added that the final still hurts. Virat Kohli ended that season with jaw-dropping numbers and had 973 runs. This is still the best individual score in a season.
Kohli said that initially, it felt like it was all written since the final of the game was in Bangalore, the home of RCB.
"I felt like it was written. How can the final be in Bangalore and we play a season like that, we play that kind of a game where we are 100-something without a wicket in 9 overs and then" (we collapse), said Kohli while speaking on the RCB Podcast.
He went on to add that there were many dejected faces after the match as they had given everything on the field.
"To this date, when there is a highlight package coming on Star of that game, KL takes screenshots from that game and says it still hurts. And it does. You'd think about the game every now and then and how there were dejected faces in that amazing setup we had done for the post-victory celebration. It was such a huge setup and we were sat there thinking we gave our everything," he added.
Adding more, he says that the opponents played well and it is wrong to call it luck.
"It disappoints me. We had opportunities where we came close. At the end of the day, I am not going to call it luck. The opposition is there to play as well and if they are better on the day, you have to accept it that we haven't been as courageous or as clear in our plans as we should have been in those crunch moments. You could say that the odds were stacked against us – the only expectation was for us to win – but you have to deal with those. You can't run away from that", he said.
'What this franchise has given to me in 1st three years is most special thing'
When asked about moving to a different franchise, Kohli said that he was approached by different franchises to get back to the auction but he didn't want to do it because he wanted to be loyal for the people who had backed him when he was nothing.
"The loyalty with RCB, like how I follow my life, is far greater than five people saying you've finally won the IPL with XYZ. You feel good for five minutes and then the sixth minute you could be miserable with some other issue in life. What this franchise has given to me in the first three years, and believed in me, is the most special thing. There were many teams who had the opportunity. They didn't back me and they didn't believe in me."
He added how the team officials wanted to make him the captain and build the team around him.
 "We remember we were playing the Champions League in South Africa and Ray Jennings and Siddharth Mallya approached me, said that they were looking to retain only me, and that they were looking to build a whole new squad around me," the former captain said about being given the captaincy in 2013.
"I said that's great, and that's the opportunity I am looking for. Ttold them very clearly there's only one condition that I will bat at No.3 and nowhere else. They said fair enough. I knew I can do something special for the team. I had no problem accepting the responsibility. The first three years in the IPL, I always had the belief that I could do something special. I felt like the composition of the team, while they were amazing players, and rightly so in the right positions, I was not able to play in the position that was my strength.
'I was playing No.3 for India, and I was not getting to do it for RCB'
During the early stages of the IPL, RCB was filled with so many star players and they were all batting at the top. Kohli, who was still a newbie compared to the legends in the team, had to bat down the order. "For the first 3 years, it was on and off, a performance here and a performance there. It was not as free-flowing and consistent as I would have liked it to be. I was playing No.3 for India, and I was not getting to do it for RCB in the IPL. It was a bit of a strange situation for me, because I felt like I could replicate my India performances here and maybe better."