Indian Coach Rahul Dravid Shares His Experience of Working with Virat Kohli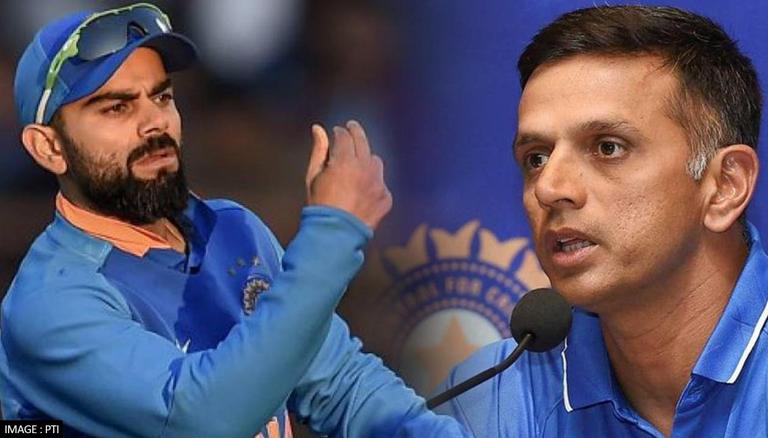 Rahul Dravid spoke highly of Virat Kohli's performance as a captain of the Indian cricket team in the ongoing South Africa Test series. The Indian coach said that despite being under scrutiny for the recent controversies with BCCI, Kohli kept up his team's morale with his outstanding leadership skills.
The 33-year-old did not let the drama around his stepping down from T20I captaincy affect his abilities to lead the Test side, said Dravid. The head coach also pointed out how Kohli showed "phenomenal" leadership qualities when the touring team stepped into South Africa over the last two weeks.
Team India became the first Asian team to beat the South Africa team in Centurion after battering the Proteas in the first Test. While there has been chaos outside the team, the skipper held the team together, admits Dravid. Kohli practised, trained, and associated with his side both on and off the field in a way a true leader would state the former India captain.
At a press conference, the batting legend shares his experience working with Test captain Virat Kohli and his side. He mentioned that there is not much one can do once a game begins as a coach. However, it is the coach's duty to guide and prepare each player and the team for games under different conditions. Kohli has been exactly the kind of leader a team requires to succeed, stated Dravid.
The 48-year-old praised the current Indian Test captain highly and said Kohli was wonderful to work with. Kohli was able to "create a very good space" the way a coach tries to do. He is a good captain and a great leader both on and off the field.
Speaking of Kohli's poor batting performance in the first Test, Dravid said that by observing Kohli's practices and commitment, he feels that the latter will soon score better runs. While Kohli batted decently, he could not convert it to a good score, but he has not given up. Dravid added that he hopes that Kohli's performance will improve in the next game.