India players and management helped me feel at home: Dinesh Karthik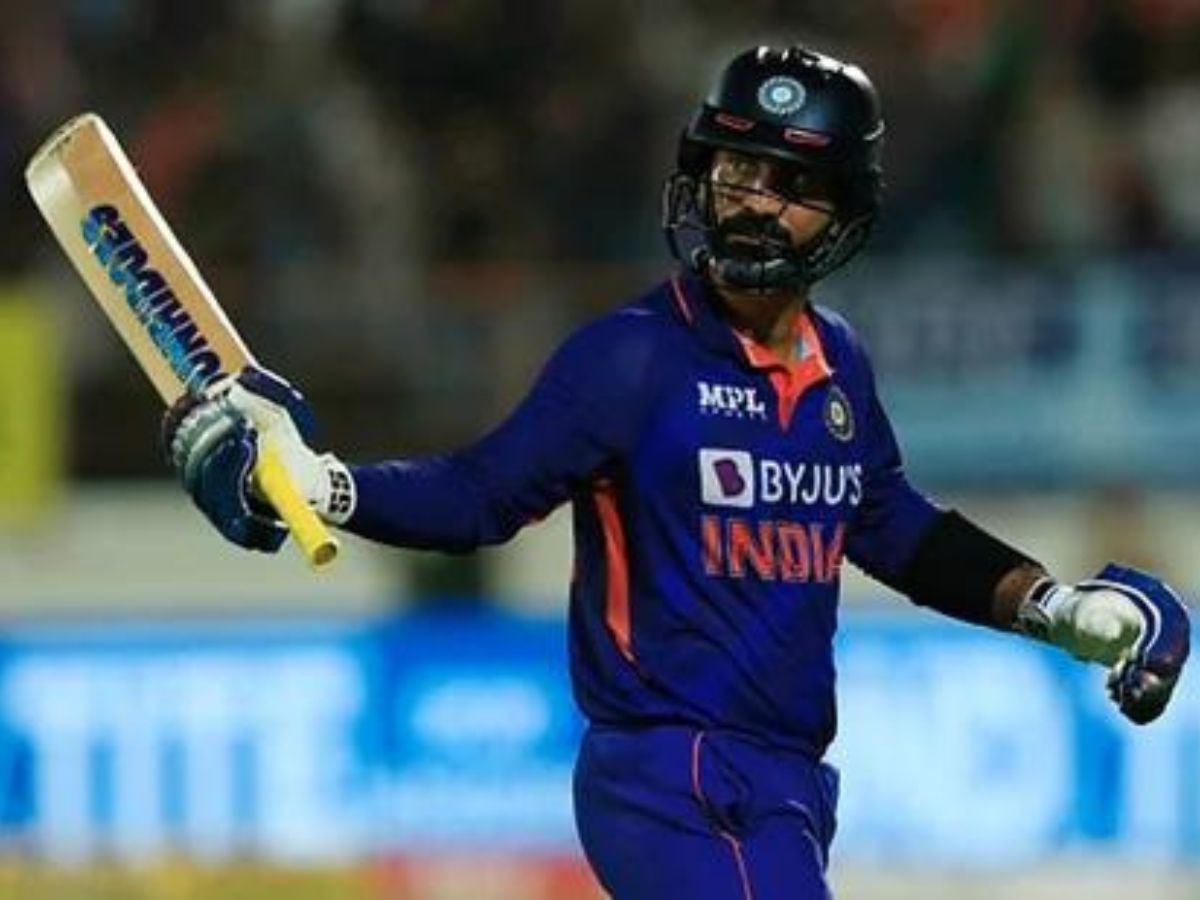 Dinesh Karthik's career have seen it all. His international T20 debut came in India men's 1st ever match. In fact, he won the player of the match in that contest. Since then, he has been in and out of the team for a while now. A couple of years ago, he was a commentator involved with Sky Sports. During his stint, the channel displayed 'India 2004-2019' under his bio even though he wasn't officially retired at that time.
While it is common for England players to get involved in a commentary role while playing for the country, it is unusual in India and many did think that his playing career was over.
However, he proved everyone wrong and made a comeback yet again and this time, he thinks that he has more clarity about his role in the team.
"(It's been) enjoyable as well. The players and team management made me feel at home from the word go. It has been exciting no doubt," said the Tamil Nadu keeper at an event facilitated by 'Evocus' black Alkaline water in Chennai on Friday.
When everyone thought that his retirement was around the corner, Karthik turned things around when he was selected by the Royal Challengers Bangalore in the recent mega auction. Karthik was given the role of a finisher and he undoubtedly aced it. After an outstanding season, Karthik made it back to the Indian team.
"Of course making a comeback when you are 35 plus was never going to be easy. Thankful to everyone who helped me during that phase. I quietly believed in myself and out in the yards before the IPL… fact that I did so well for RCB has helped me achieve a few important things. It is a journey and I am really enjoying it. With every new day, there is a different challenge. Some challenges you overcome, and some challenges are harder so it has been interesting so far," he said.
He also added that if the role of a player is defined clearly, he would do well irrespective of the format.
"Be it state, IPL or national side, as long as your role is defined clearly it becomes relatively easier to prepare and focus. One has to adapt and thrive and I am really enjoying the challenge," he said.
Karthik, who recently featured in the T20I series against South Africa, is back to Tamil Nadu Premier League and will represent his team IDream Tiruppur Thamizhans for a couple of games before leaving for West Indies for the T20i series. The series begins on July 29.