IND vs WI 1st ODI: Virat Kohli and Rohit Sharma quash rift rumours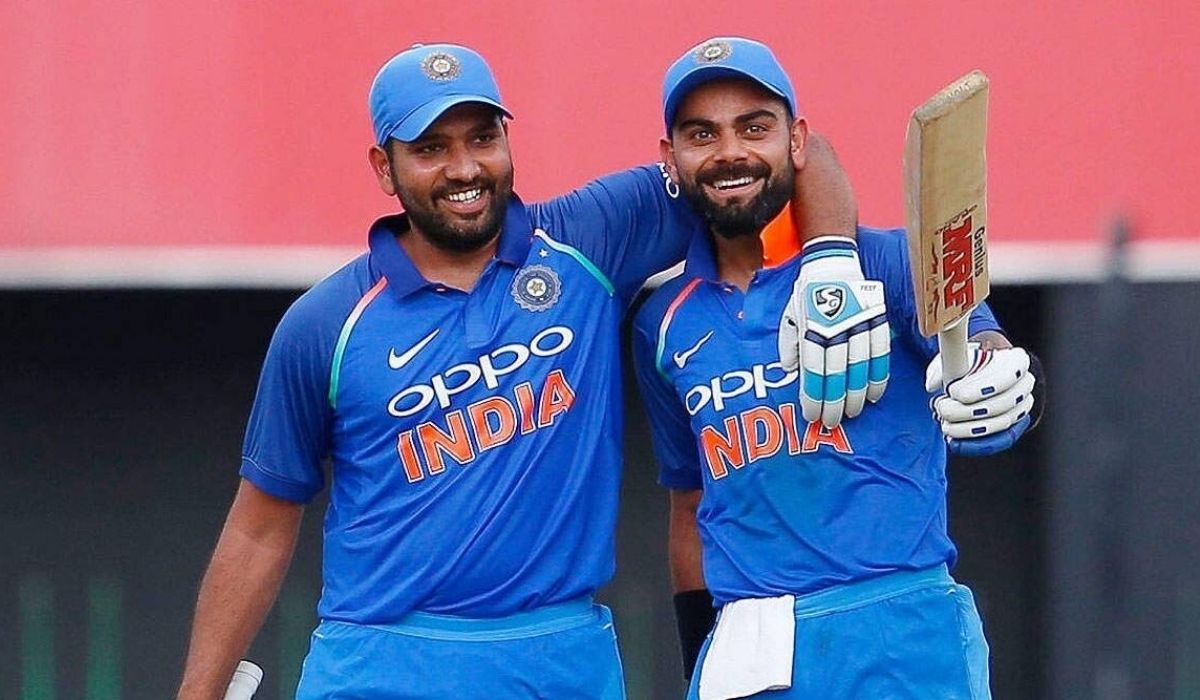 Virat Kohli and Rohit Sharma always grab the attention, be it on or off the field. They were a lot of reports regarding their alleged rifts and whenever things get out of hand, the duo finds a way to quash them all. While everyone around Kohli and Sharma has assured that they share a good relationship, the reports of rifts keep emerging.
Every time BCCI official does a press conference, the questions about their alleged rift are more of a mandatory one these days.
Even the chief selector Chetan Sharma was asked about the rift during his presser on New Year's Eve. During the interview, he said that he usually reads about those rumors and laughs about them. He even added that they are all cricketers first.
'It's really saddening when people make up things like that'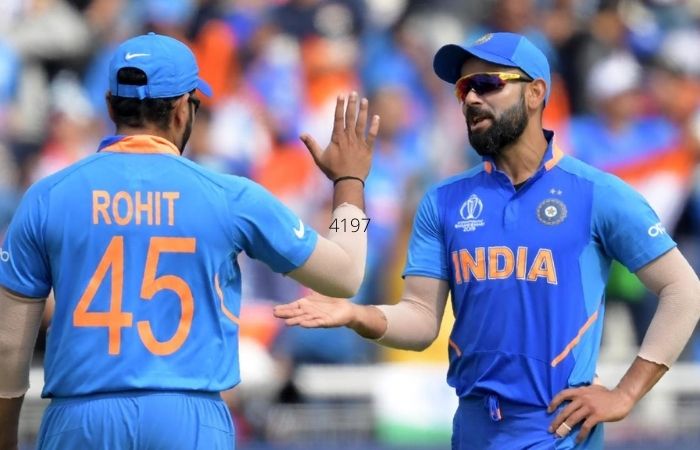 "Things are absolutely fine. That's why I was saying don't go by speculations. We're all cricketers first and selectors later. There is nothing between them. Sometimes I read reports about them and laugh. I'm telling you there is such good planning between them about the future. Things are fantastic," he said.
Chetan Sharma also requested people to leave out the controversies behind.
If you were in my place, you would have enjoyed watching how these guys are working together as a team and family and a unit. It's really saddening when people make up things like that. So please, leave controversies behind in 2021. Let's talk about how to make them the best team," he added.
Well, the duo proved today that there was nothing between them when they took the field for the 1st ODI on Sunday. Rohit Sharma, who took over the captaincy from Virat Kohli, played his first match of the year after missing out on South Africa.
He was seen having brief conversations with Virat Kohli whenever there was a doubt in his mind and the duo also celebrated wickets together.
Setting up Pollard
After opting to bowl first, India were on top, thanks to the bowlers. Mohammad Siraj began the proceedings and Washington Sundar took over.
The visitors were 71 for 4 when their skipper Kieron Pollard entered the scene. It was the 20th over of the match and Yuzvendra Chahal was bowling well. Fresh from removing Nicholas Pooran, Chahal got ready to bowl the next delivery.
Virat Kohli saw Pollard and walked to Chahal, asking him to bowl a googly. He even took over the fielding and had a tight set-up for the opponent skipper.
Pollard walked right into the trap and went for an expansive drive. The ball turned right into him and sneaked through the big gap between the bat and pad, clicking the off-stump. This started a momentous celebration in the camp. Kohli was seen hugging Sharma immediately after the delivery.
The fans took to social media to share the images.
Virat Kohli helped Rohit Sharma with DRS too
Apart from helping out the newly appointed captain with fielding set up and setting up the opponents, Kohli was seen helping Sharma out for a DRS review.
The incident once again involved Yuzvendra Chahal. He was bowling the 22nd over of the match and one of his deliveries turned to outside-off after pitching middle and off. As West Indian batter Shamarh Brooks stretched forward to defend the delivery, the ball kissed his bat's edge and Rishabh Pant did well to hold on to the catch. When appealed, the umpire gave not out.
Sharma immediately walked to Pant and asked if he should go for a review. Pant seemed unsure but Kohli immediately stepped in and asked Sharma to go for it. Their conversation was caught on stump mic as well.
In the conversation caught on stump mic, one can hear Sharma asking Kohli whether it was out. "Kya hai? Out hai?"
Kohli says, "Mere hisaab se out hai."
West Indies got out for 176
Meanwhile, India showed a positive intent on the field today as they wrapped West Indies for just 176. Rohit Sharma threw the ball to Mohammad Siraj and Washington Sundar early. Both bowlers returned with wickets and shared five wickets between them.
Sundar, who came back into the team after missing out South Africa tour due to COVID19, was impressive in particular. He ended with three wickets and after his spell, experienced Yuzvendra Chahal removed the middle and lower order batters. For West Indies, Jason Holder was the lone warrior with a half-century. He got support from Fabian Allen, who made 29.