'If you are talented but not hard-working, you can go the Vinod Kambli way'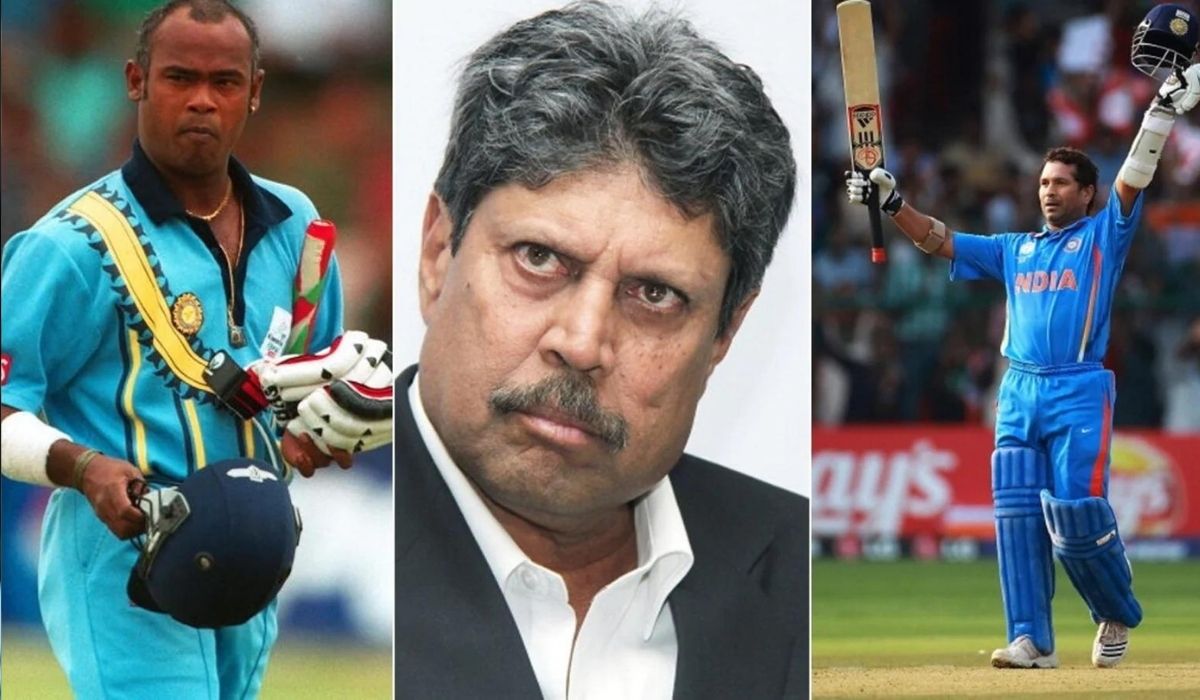 India certainly has produced a lot of cricketers but not many were able to attain the legendary status. Though gifted, not many were able to make it because of the lack of hard work. Vinod Kambli was one of them.
Despite possessing the talent, he wasn't really able to make justice to that. While his friend Sachin Tendulkar had a polar opposite type of career. After making his debut as 16 years old, Sachin Tendulkar went on to play the game for more than two decades, broke almost all the records that were there and create a lot of them too.
Recently, Former Indian cricketer, Kapil Dev pointed out that talent alone will not get people to places and there must be hard work. Talking at Parul University, the World Cup-winning captain asked the students to take up hard work seriously and asked them to couple it with the talent to achieve things. If they don't they would go Kambli way.
"Sometimes, youngsters take up something to impress others. I believe that it is important to love yourself first and bring passion to whatever you like. There are no substitutes for passion, hard work and commitment. Sachin Tendulkar is the perfect example of talent plus hard work. If you are talented but not hard-working enough, then you can go the Vinod Kambli way. If your destiny is beautiful, why worry about the road ahead," he said.
"If you are passionate enough, you can achieve anything"
Kapil Dev then spoke about his personal experience. He said that he is a man of action and believed that one can achieve anything if they are passionate enough.
"I don't believe in speaking much and I have always been a man of action. I believe that if you are passionate enough, you can achieve anything. While practising as a youngster, I would play for hours and I wouldn't know the difference between day and night. I would wonder why I couldn't carry on playing at night. When you love something, you forget about the time and everything else," mentioned Kapil.
Vinod Kambli first came into limelight in February 1988, with a world record 664-run partnership with Sachin Tendulkar during the semi-final of the Harris Shield tournament. He went on to make his ODI debut in 1991 against Pakistan. He was also a part of the 1992 World Cup. He had played 104 ODIs for India and also had 17 Test matches to his name.
He has scored more than 3000 runs in his career. While he did struggle in ODIs, he had a good record in Test cricket where he averages close to 55 and has 2 double centuries to his name.
Sachin Tendulkar, on the other hand, went on to become the best cricketer India have ever seen. He had 463 ODIs to his name and has 200 Test matches.
As far as Kapil Dev is concerned, he is probably the best all-rounder India have ever seen. It is been decades since his retirement but the void left by him is big that nobody has been able to fix it even today.