I was emotional and devastated: Siraj recalls conversation with Ravi Shastri after dad's demise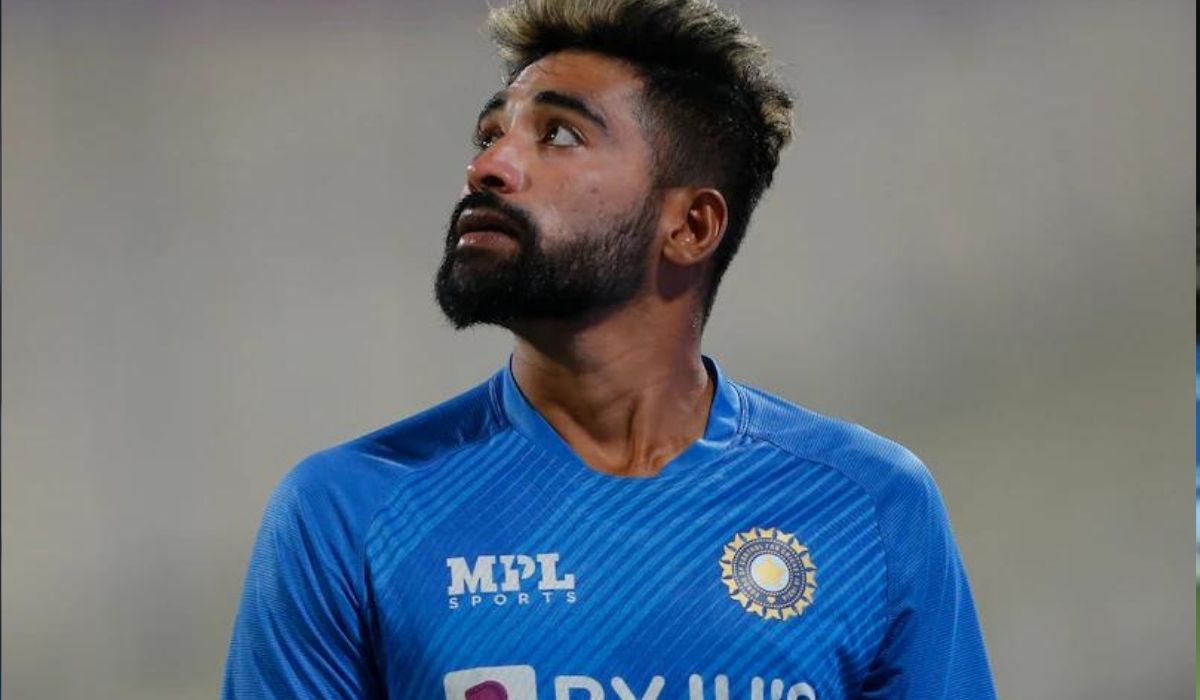 Mohammad Siraj had an emotional debut in the series against Australia. When the senior pacers had to miss out due to injuries, Siraj grabbed the opportunity to announce himself on the big stage. While it was a fairytale debut for the pacer, he was battling something else off the field. During the series, Siraj's father Mohammed Ghaus had passed away due to a prolonged lung ailment.
The pacer had a tough decision to make- Whether to stay with the team or to be with the family during this period. He had to choose one as he was in hard quarantine at the time. Had he left, he could've missed the whole series as Australia's quarantine rules were strict at that time.
The pacer chose to stay with the team and helped India to win the series against Australia. Recalling what he was going through at that time, Siraj said that then-coach Ravi Shastri had helped him to decide. The pacer added he was emotional at that time, and the former Indian coach spoke to him about how his father would have wanted him to pick up a fifer.
"When my dad passed away, then Ravi sir supported me. He came up to me and said 'see Miyan, your dad would have wanted you to take five wickets on this tour. I was very emotional, depressed and shattered. I couldn't understand what was going on. We were under hard quarantine," Siraj told Boria Majumdar on his show 'Backstage with Boria'.
'I was totally lost'
Mohammad Siraj added that he was confused about whether to leave the team or to stay and continue with the game. 
"I couldn't figure out what to do – should I have flown back home or stayed here and fulfilled dad's dream. Then I thought that had I gone back, I would have had to undergo quarantine there as well. So I thought it would be better to continue being in Australia and fulfill my father's dream", he said. 
While staying in hard quarantine, Siraj was totally lost. However, it had given him the strength to deal with everything. He said that his father's dream made him stronger during that time. "My dad's dream made me strong during that time. I totally was lost. Due to quarantine rules, being in one room was all we could do. But I still remember that it was what also made me tough and gave me the strength to deal with everything," he added.
'It felt like dream': Siraj on his debut
Mohammad Siraj made his debut in the Boxing Day Test at the iconic Melbourne Cricket Ground. He returned with five wickets in the match. In the first innings, he grabbed two and he picked up three wickets in the next innings.
Talking about his debut, he said that it was like a dream, especially, because his debut came at the Boxing Day Test. "In Melbourne, when I stepped onto the ground, it felt like a dream. People have always said the Boxing Day Test in MCG is huge, and I was part of it. Being part of it and receiving your Test cap was a dream. I couldn't measure my emotions and then I kept thinking that had my father been there, how happy he would have been," added Siraj.
Days later, in the next Test of the series, he picked up his first-ever five-wicket haul in Test cricket. He had only one wicket in the first innings but came back stronger in the second, ran through the batting order of the host team and ended with his first five-wicket haul.
At Gabba, India completed a historic Test win when they chased down 328 in the final innings.
Shubman Gill made 91 while Cheteshwar Pujara made 56. The latter's innings changed the course of the game as he tired out the Australian bowlers. Later, Rishabh Pant came in, played his natural innings and took the team home with ease. He made an unbeaten 89. India won the Test by three wickets and ended the series with a 2-1 victory.