I don't even have MS Dhoni's phone number: Ravi Shastri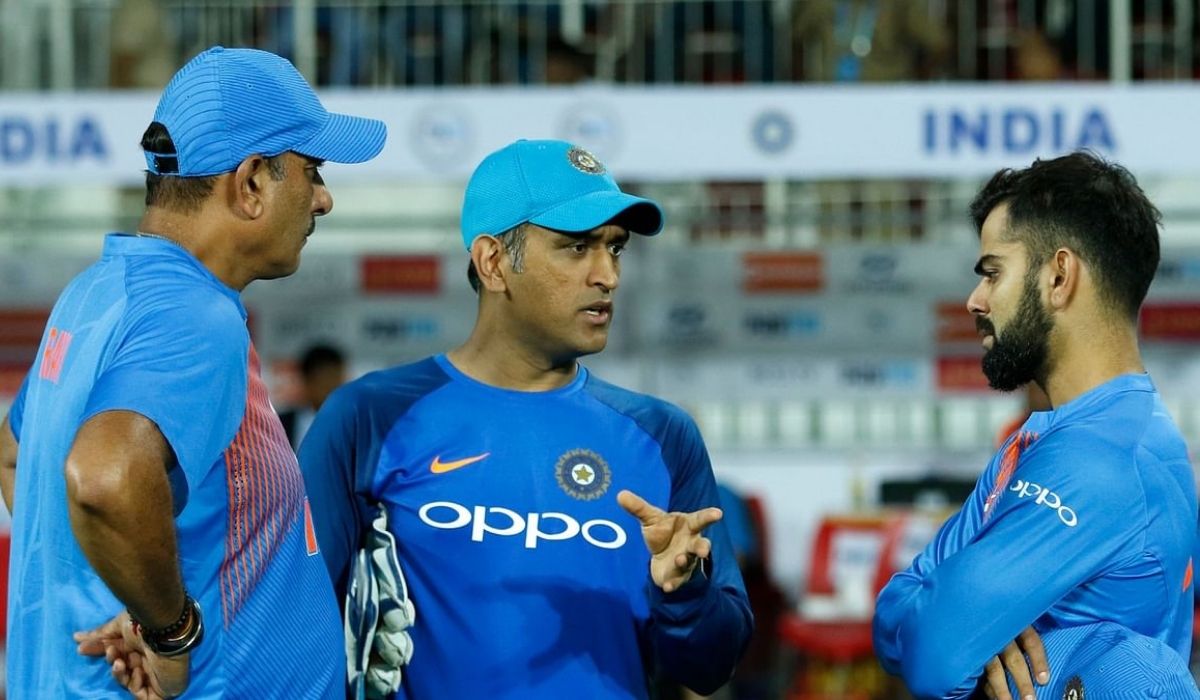 Former Indian coach Ravi Shastri heaped praise on MS Dhoni recently. He explained how he hadn't seen someone as calm and composed as Dhoni and mentioned that the former Indian captain could live without gadgets as long as he wants to.
The former Indian coach worked with MS Dhoni right from the time he became the manager for the Indian cricket team. Years later, he took over the coaching when MS Dhoni was still around, in the international circuit.
MS Dhoni retired from international cricket in August 2020, and his last match for India came in the 2019 World Cup semi-final. Ravi Shastri was India's coach during that time.
Ravi Shastri opens up on Virat Kohli & MS Dhoni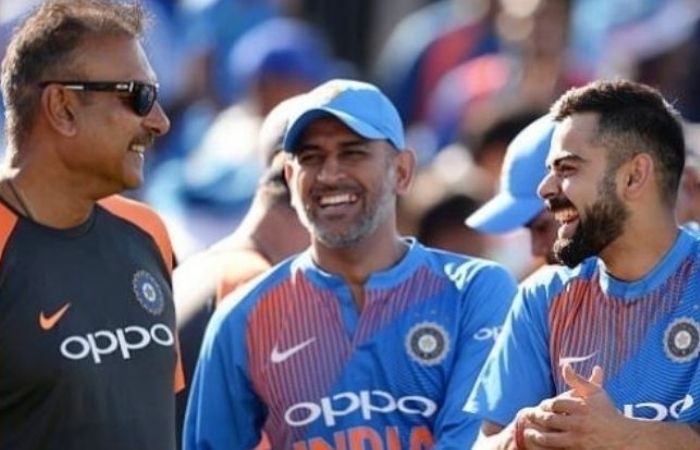 Despite sharing a good bond with the former Indian captain, Ravi Shastri said that he doesn't even have his phone number.
"If he can avoid having the phone in hand, he can avoid having the phone in hand. Till today, I don't have his number. I have never asked for his number. I know he doesn't carry his phone with him. When you want to get in touch with him, you know how to get in touch with him. He is that kind of a person," Shastri told Shoaib Akhtar on the Pakistan cricketer's YouTube channel.
Shastri also elaborated how Dhoni is very calm and composed irrespective of any situation. He said that Dhoni reacts the same even if he scores a zero or win the World Cup. He added that even the Indian legendary batter Sachin Tendulkar gets angry at times, but Dhoni doesn't.
"Even if he scores a zero, or scores a hundred, or win the World Cup, or lose in the first round, it doesn't make a difference to him. I have seen a lot of cricketers, but there is no one like him. Even Sachin Tendulkar has a fantastic temperament, but he sometimes gets angry. But Dhoni doesn't," Shastri added.
'Virat is like a beast'
Shredding the light on the personality of Virat Kohli, he said that he is like a beast on the field but is a different man off the field.
"Virat is like a beast on the field. He is a terrier. Once he enters the ground, he wants to compete is not worried about anybody. He is in-your-face and passionate. Off the field, he is totally opposite. Absolutely calm, chilled… there is no issue about him", Shastri said.
He also spoke about the challenges he would have to face after relinquishing himself from the captaincy duties.
"He is 33. He has been contributing as a captain. The challenge comes when you do not captain after a span of time. Then to still have the energy to play as a player, get runs, and help India win. If he does that, he would have completed a full circle," Shastri added.
Virat Kohli enjoyed an excellent dynamic with Ravi Shastri. When the duo was in charge of the team, India witnessed a transformation in Test cricket. Out of 39 Tests, India had won 22 during that era. In ODIs, India had 44 wins in 67 matches which contributes to a win percent of 67.42. India did well in the shortest format as well, having won 30 out of the 47 matches during that period. 
Virat Kohli stepped down from the T20I captaincy right after the T20 World Cup. He was then removed from the ODI captaincy and was replaced by Rohit Sharma in all the formats. Recently, Kohli also stepped down from the Test captaincy but the Board is yet to announce his replacement. Rohit Sharma is likely to take over the captaincy in the longest format as well.
Ravi Shastri also spoke about the current Indian captain and said that Rohit Sharma is 'laid-back' and when he is in full flow, only a few batters can play like him.
"Rohit is laid back. It was sometimes that you got the feeling that the game came too easy to him, till he realized that 'God has given me this gift and now let me also work harder and make the most of it'. And when in full flow, there are few batters who play like him," said the former India coach.
India will meet West Indies next
After a poor series in South Africa, India will be hosting West Indies and Sri Lanka soon. India even announced their 18-man squad for the upcoming West Indies series.