I believe he is India's best bet at number three: Ex-India selector reveals Pujara's replacement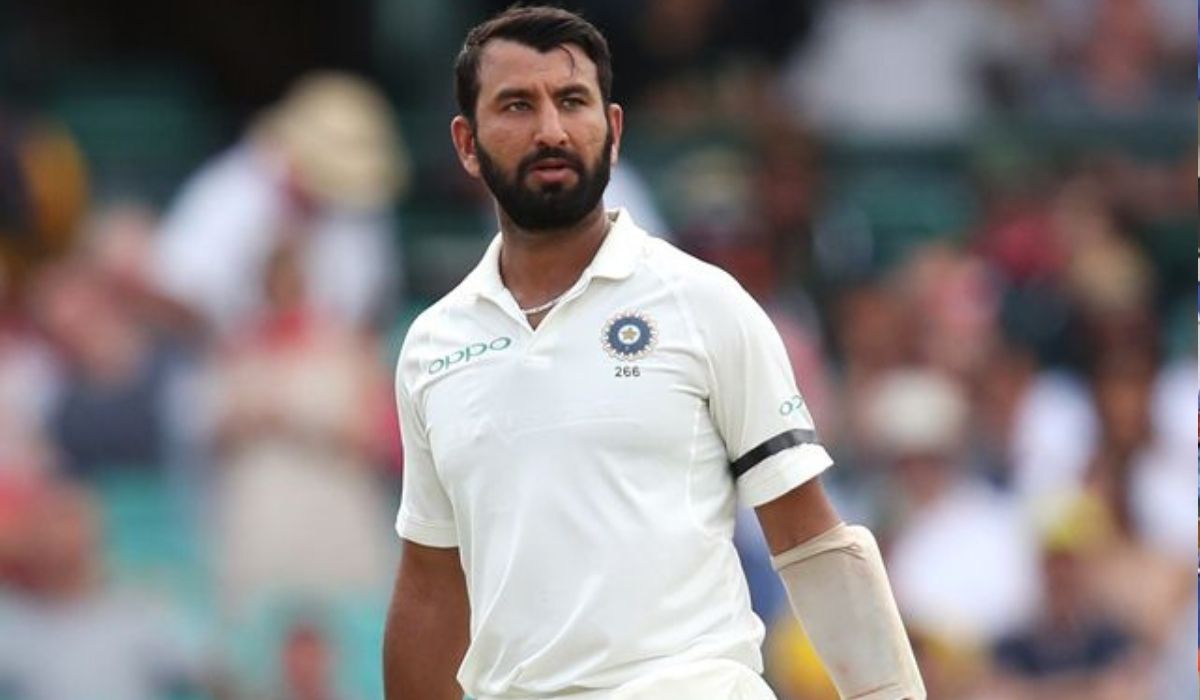 As India enters the new era when it comes to Test cricket, various questions are remained unsettled at the moment. One of the curious cases is who would fit in the middle order in the absence of Cheteshwar Pujara and Ajinkya Rahane.
For decades, Pujara and Rahane have held the middle order together for the country. Though they have played several memorable knocks, their recent slim run in form have made the selectors overlook and opt for youngsters. Shubman Gill, Shreyas Iyer and Hanuman Vihari will be fighting out for two spots in the upcoming three-Test matches- Two against Sri Lanka, One against England.
As Rohit Sharma will be leading his first Test against Sri Lanka, there is a slight possibility that India could see Shubman Gill in the middle order rather than the opening spot. 
Ex-India selector reveals Pujara's replacement
Talking about the Indian composition to PTI, former Indian selector Devang Gandhi weighed in on Gill to replace Pujara in the middle order.
"I believe Shubman is India's best bet at number three. Yes, he has opened but Mayank is there alongside Rohit and Shubman has the game to bat at that number," former national selector and Test opener Devang Gandhi told PTI.
Gandhi, who was the national selector for India when Gill got into the setup, spilt the beans that Gill was initially selected into the team for the middle-order spot. However, he got promoted up the order and has batted in the opening spot right from his debut.
He also added that the selectors might try him in the middle order because the youngster had huge run hunt while batting at number three for India A.
"Why I feel the team management might be inclined to try him at No.3 is because when we fast-tracked him into India A system, he had a double hundred in the middle-order against West Indies A in West Indies," he said.
"Also having already opened in Tests, as No.3 he can also play the new ball well and start moving the game with his repertoire of strokes. You don't want to get bogged down and with Gill, he can start pushing the envelope," Gandhi elaborated.
Talking about Hanuma Vihari's position in the team, Gandhi said that the team could prefer him for number six and might send attacking Rishabh Pant at number five as it could prove some variation in the batting order.
"If you see our top-order, Mayank, Rohit, Shubman and Virat are all right handers. It's better if at No.5 we have a left-hander to get the left-right combination going followed by Vihari at No.6 and Ravindra Jadeja, again a left-hander at No.7. It could be the way forward," Gandhi believes.
Above everyone else, Vihari deserves a fair run: Devang Gandhi
Explaining why Vihari will be best suited in the middle order, Gandhi said that he has batted in Number five for India A and number six for India as he is good against spinners. "Firstly, Vihari has played only one Test at home and he, above everyone else deserves a fair run. Secondly, if you see for India and India A, he has batted at No.5 abroad but in India, he can come in at No.6 when spinners will be in operation and the 'SG Test' ball becomes relatively old. Vihari has a fantastic record against spinners in Ranji Trophy and that's something the team management can exploit," he said.
'Iyer would need to wait'
Gandhi also explained that Shreyas Iyer have to wait for a while to get into this Indian Test team as Gill and Vihari are first choice ahead of him.
"Perhaps he (Iyer) would need to wait. He isn't Rohit and Dravid's first choice as both Gill and Vihari played Test cricket before him and are currently ahead in the pecking order. But if anyone reports unfit, he is certainly going to be the next in line", Gandhi concluded.
India will take on Sri Lanka for two-match Test series starting this week and they finish up the final Test against England. While India are yet to announce the squad for the final Test against England, the selectors have made clear that Rahane and Pujara will not be a part of that.