"He is like Javed Miandad in that sense": Sunil Gavaskar about Virat Kohli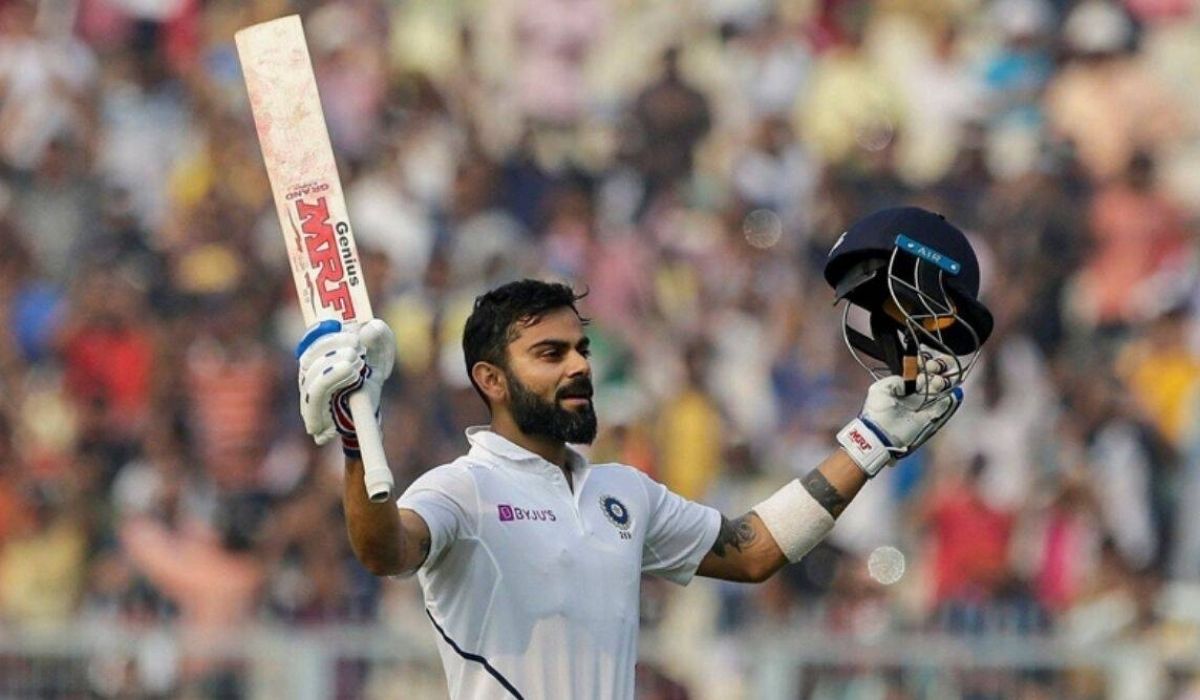 Virat Kohli will be playing his 100th Test at Mohali on Friday. Former, as well as current Indian stars, applauded the former Indian captain and had shared their memories of watching him play.
BCCI took to social media to share video clippings of the stars and in Sunil Gavaskar's clipping, the legend spoke his mind about Kohli. The Indian legend said that Kohli has always had a fire in his belly right from his Test debut and explained how unique he is when it comes to getting under the skin of the bowlers.
Gavaskar began his speech by wishing Kohli for his 100th Test and said how every kid dream of playing for the country, and once they make their debut, their next goal moves to play in 100 Tests. 
"Playing 100th Test for your country is an incredible feeling, all of us when we were kids playing in the compounds of our house, we dream of playing for India. After playing for the country and you come to your 100th Test, it is an incredible feeling", said Gavaskar in a video posted on the official Twitter handle of BCCI.
He added that no career will be smooth, has highs and lows but reaching the 100th Test means he has been successful. "Reaching the 100th Test means you have played for the country very successfully. No career will be smooth, there will be highs and lows," he said.
Gavaskar recalled how Kohli had fire even in his first Test and added that whenever he goes to bat or field, the crowd lifts him up. "Whether Kohli is fielding or going out to bat, the crowd will lift him up. That is what crowds do, especially when it is a home crowd. Everyone will be wanting him to get a hundred in his 100th Test. His has been an incredible journey, I remember him making his debut in the West Indies in 2011, even there you could see a fire in him," he added.
"He is like Javed Miandad in that sense"
Gavaskar explained how Kohli is one of those batters who likes to get under the skin of the bowlers. He compared Kohli to Pakistan legend Javed Miandad.
"To provoke a fast bowler takes something else. Kohli is one of the rare batters who likes to sledge bowlers. He has been different, he likes to get under their skin. He is like Javed Miandad in that sense, he said.
Appreciating Kohli's achievement, Gavaskar said that Kohli has progressed well in his career and he believes that Kohli would go on to play more for the country.
"His progress has been phenomenal, the consistency with which he has played, the 100th Test and beyond should be more of the same," said Gavaskar.
Kohli, who made his senior cricket debut in 2008, will be playing his 100th Test against Sri Lanka at Mohali. He recently had stepped down from captaincy and this is his first Test as a player in a very long time.
Last year, Kohli stepped down from the T20I captaincy and was dropped from ODI captaincy. However, he continued as the Test captain and led the team in the South Africa Test tour. The team began the tour well with a record win in the first Test. However, things didn't stay that way as India went on to lose the next two Tests. Within 48 hours of the series loss, Kohli resigned from his Test captaincy.
While the limited-overs captaincy was immediately given to Rohit Sharma, the team waited to analyse his workload before handing him over the Test captaincy ahead of the Sri Lanka series.
Kohli took over the Test captaincy from Dhoni in 2014 and since then, he went on to become the most successful captain India has ever had. He played 68 Tests as captain and holds the record for most wins by an Indian captain with 40 wins to his name.
Also, Kohli is yet to score an international ton since 2019. Now, it will be interesting to see if he could get to that landmark on his 100th Test.