"He flopped again" : Ex-Pakistan cricketer criticises Kohli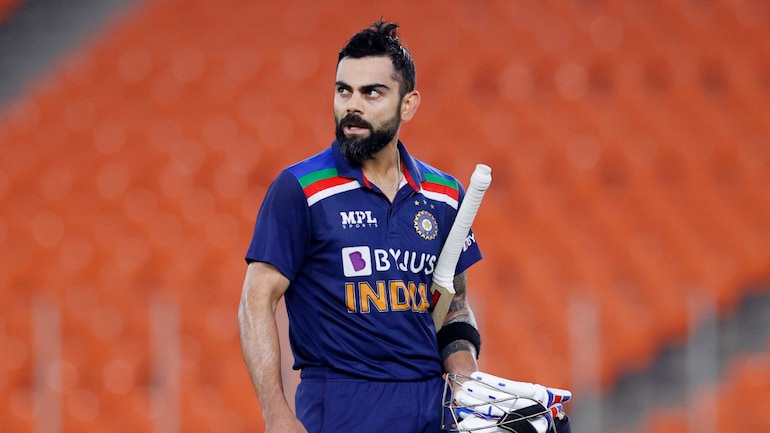 Virat Kohli returned to the India team after a month's break for the Asia Cup 2022. Though he struggled with the timing, he ended as the joint-leading run-scorer for India with 35 runs. While he looked like he was going for a half-century, Pakistan's Mohammad Nawaz got him out.
His knock didn't impress former Pakistan cricketer Danish Kaneria.
The spinner took to his Youtube Channel to talk about the India-Pakistan clash. He said that Kohli had flopped again.
"Virat Kohli – all eyes were on him. He flopped again. At the starting, he faced difficulties. There were quite a few inside edges. Unfortunately, KL Rahul got bowled after getting an inside edge," Kaneria, who played 61 Tests and 18 ODIs for Pakistan.
He explained the dismissal of Kohli and said that the inside-out over the extra-cover shot has troubled Sachin Tendulkar as well.
"Kohli got out while trying to go inside-out over the extra-cover against a left-arm spinner. While he does play that shot very well, but somebody told me that when he used to play with Sachin Tendulkar, the latter noticed that Kohli was getting out to that shot and advised him to stop playing that shot. That same thing is is happening with Kohli," Kaneria added.
Kaneria also added that Kohli was lucky not to get out early in the innings as Fakhar Zaman couldn't hold on to the catch.
" He played just one good shot during his innings"
"Kohli was lucky as he was almost out on the second delivery itself. He was lucky that Fakhar Zaman couldn't hold on to the catch off Naseem Shah. He played just one good shot during his innings. Other than that he did not play good shots. He will have to score runs."
Indian top-order struggled to get going on Sunday. The team found themselves at 89/4 in the 15th over. Hardik Pandya then joined hands with Ravindra Jadeja to take the team home. Jadeja made 35 runs whereas, Pandya remained unbeaten on 33.
India needed six runs off final three deliveries and Hardik Pandya finished the game with a big six.