'Going to miss him,'Says Axar Patel about Ravichandran Ashwin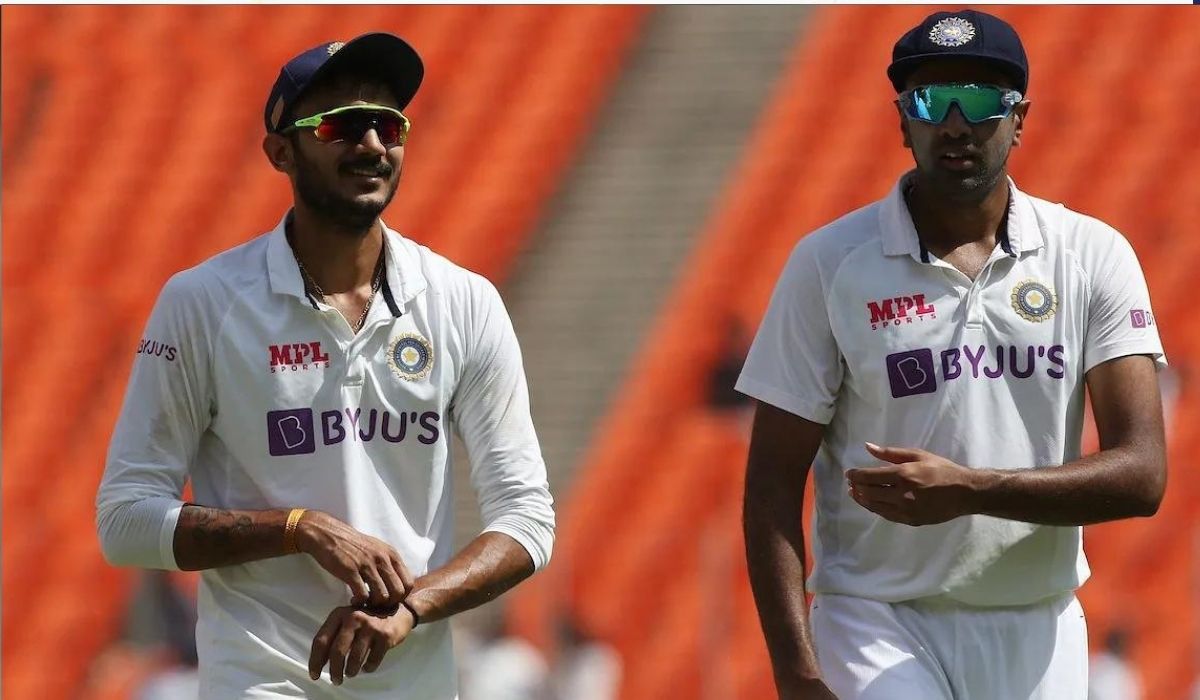 India had an easy win over their neighbors Sri Lanka in the 2nd Test to complete a clean sweep of the Test series. Both limited-overs, as well as the current Test series ended in India's favor as newly appointed captain Rohit Sharma, enjoyed a 100 percent captaincy record since his appointment in early 2022. 
Compared to other matches, the final Test saw a fight from the Sri Lankan team as the captain Dimuth Karunaratne led the charge from the front with 107 off 174 deliveries. While he had to fight alone, he did have good support from a couple of his players and one of them is Kusal Mendis. The duo shared 97 runs for the second wicket.
During that partnership, things weren't going India's way as they were clumsy with the line and length, and was taken for runs as well.
When things weren't going India's way, Ashwin came to the rescue as always. Then experienced spinner guided his friend and teammate Axar Patel during the crisis period, and the duo shared six wickets between them.
Talking about his performance during the post-match presentation, Axar Patel said that it was difficult for the team to adapt immediately from the red ball to the pink ball.
"I am not giving it a thought as to what I need to accomplish in a game. It has become more about how I build up into a series. The pink ball was a bit of a challenge this game as we are coming from a red-ball game and the ball behaves differently, so it took a couple of overs every time we got into a spell. It is about being there in the moment, getting into the spell, and getting into a rhythm. I enjoyed the spell today. It is a combination of a lot of things and it is an internal battle to try and understand the rhythm and pace I want to bowl," he said at the post-match presentation.
Dimuth batted beautifully: Axar Patel
Axar Patel also lauded Sri Lankan skipper Karunaratne's efforts to help Sri Lanka stay in the fight. The top-order batter made a century and gave the Indians a hard time.
"I thought the Ahmedabad pitch was much quicker and had more bounce than this one. Whenever the batsmen was getting beaten it was by a big margin. I thought Dimuth batted beautifully, whenever he used his feet it was a touch difficult to try and pull the length back," he said.
The national duty for the India cricketers gets over with this series and now, the players will join their respective IPL teams and will begin their preparations soon.
A lot of players will be seen in new teams this time, and R Ashwin is one of them. The all-rounder, who played for Delhi Capitals in the last edition, will turn up for Rajasthan Royals this time.
Axar Patel, who was retained by Delhi Capitals, said that he will miss the all-rounder. While sharing the dressing room, the duo has become best of friends.
"I would like to wish him (Ashwin) the best. We bonded at Delhi Capitals and I am going to miss him but anything can happen at the auctions," he said.
While Delhi Capitals had to let him go, they did fight for him in the Mega Auctions. Delhi was the first team to raise their paddle when Ashwin's name popped up. They entered the bidding war alongside Rajasthan Royals. However, the latter ended as successful in the war as the all-rounder went for INR 5 Crores to Rajasthan.
Ashwin played for Chennai Super Kings from 2009 to 2015, before spending the 2016 season with Rising Pune Supergiant. He then captained Punjab Kings before being traded to Delhi Capitals. Overall, Ashwin has taken 145 wickets in 167 IPL matches.