Gautam Gambhir identifies this 27-year-old as Pujara's replacement in Tests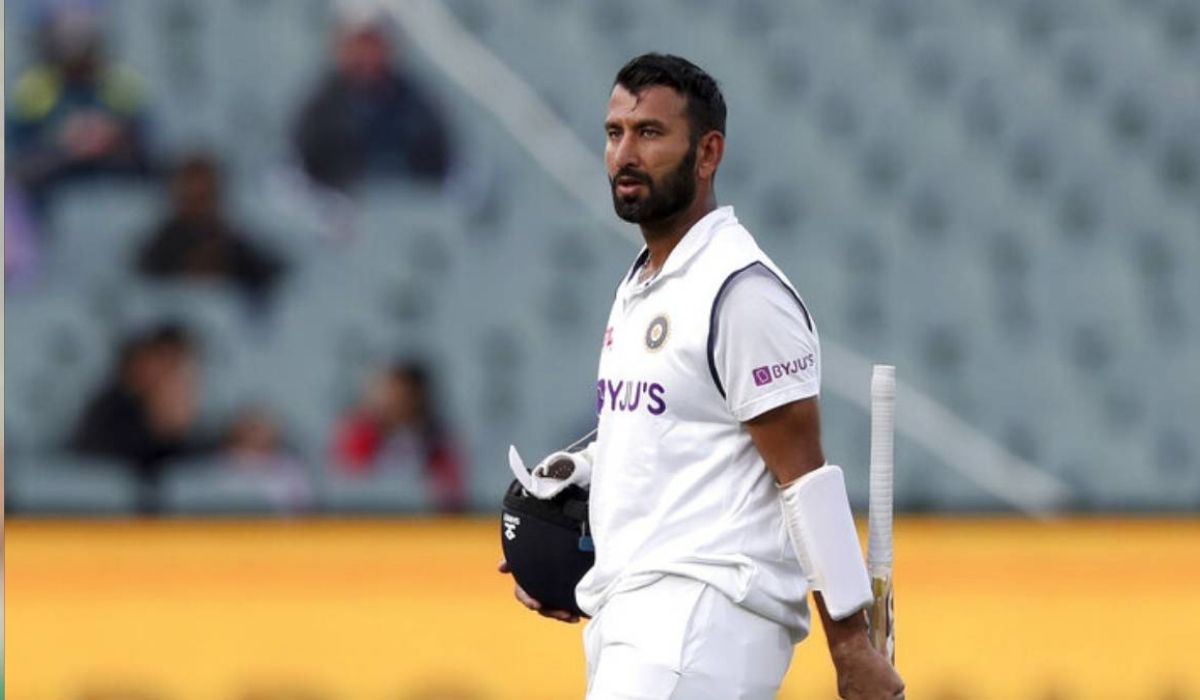 Cheteshwar Pujara's long stint with the Indian Test cricket team ended when he was overlooked for the two-match series against Sri Lanka. Along with senior batter Ajinkya Rahane, Pujara has been India's wall for years. Now, both players were dropped from the side after a slim run of form in recent matches.
While it is a sad situation as it could be the end of the road for these two Indian batters, it also opens the opportunity gate for youngsters.
With Pujara and Rahane no longer in the fray to be part of India's Test Playing XI, it will be interesting to see their replacements at No. 3 and 5 for India.
For the upcoming Test series against Sri Lanka, India has preferred the likes of Shreyas Iyer, Hanuma Vihari, Shubman Gill, and Priyank Panchal in their place. 
Gautam Gambhir picks Cheteshwar Pujara's Replacement
Talking about the same, Gautham Gambhir said that Shreyas Iyer could be the perfect fit for number three in Tests. He also praised the 27-year-old, saying that he has got all the shots and has the temperament.
Highlighting Iyer's century in his first Test innings against New Zealand, Gambhir said that not everyone is able to achieve this feat. "He has been brilliant so far. He showed it during his innings against New Zealand. Not everyone can score a century in their first Test innings. He has got all the shots and has the temperament of a middle-order batter. He can build an innings well and play anchor", Gambhir had said during the Byju's Cricket Live show recently.
'Iyer can be the perfect No. 3 batter for India'
Gambhir went on to add that Iyer could be the perfect number three batter for India. "He can be the perfect No. 3 batter for India. I don't see why he can't replace Pujara in India's Playing XI," he added.
Iyer recently became the 16th Indian to score a ton on the debut Men's Test. This list is filled with some of the biggest names in Indian cricket including current Indian team captain Rohit Sharma, former captain Mohammad Azharuddin among others.
Iyer's debut came against New Zealand recently where he replaced Virat Kohli. The latter was given a rest in order to manage the workload. Replacing Virat Kohli in the team is itself a big task and when he came out to bat, India was under pressure. Iyer showed immense courage and impressed everyone with a solid century. He went on to score 105 off 171 balls. His knock consisted of 13 fours and two sixes. He proved that he wasn't a 'one innings wonder' when he smashed a half-century in the second innings.
Despite his record debut, he couldn't make it to the playing eleven for the second time as India preferred Ajinkya Rahane and Cheteshwar Pujara even though the experienced batters couldn't convert their starts to big scores.
Overall, Iyer has played five matches for India – four ODIs against South Africa, and a T20I and an ODI each against West Indies. His best performance in white-ball cricket came during his second ODI in Ahmedabad where Iyer scored a brilliant half-century and ended with 80. He bailed his team out of trouble after India had been reduced to 43/3.
India will take on Sri Lanka in the three-match T20I series beginning from 24th February. Indian star performers Virat Kohli and Rishabh Pant are rested for the series because of workload management. This certainly will help Iyer to make a mark in the team.
After the T20I series, the teams will play two Test matches beginning on 4th March in Mohali. The second Test is scheduled to be played in Bengaluru from 12 March.