Former Coach Ravi Shastri Says India Will Face "the Biggest Challenge" in 2023 WC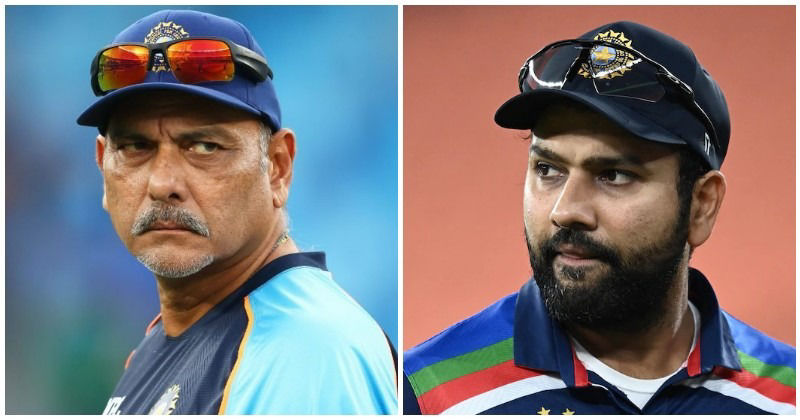 Recently, the Indian cricket team went through a massive form of transformation where the coaching and leadership setup was changed. The team now has a split-captaincy with Virat Kohli continuing to lead the Test side and Rohit Sharma in charge of the white-ball team. The head coach position has been appointed to Rahul Dravid.
This change is just the start of a new future for Indian cricket. The former head coach Ravi Shastri reckons that new players must be groomed thoroughly to build a strong team for the 2023 ODI World Cup. This is, however, not the only challenge that lies ahead for the Indian team. According to Shastri, India has been successful in the cricket world so far due to the top-class pace attack in the team. But with the same bowlers getting older, young players are needed to be trained well to replace them.
Shastri, who retired from the head coach position post-2021 T20 World Cup said that it's high time the India team groom new bowlers because, in two years, the current bowlers might not have the excellent form that they have now. Training the replacements within this couple of years is the only way to build the new talents.
India formed a strong pace attack under the guidance of Shastri and former bowling coach Bharat Arun, that's efficient enough to take wickets in any situation. This led the team to win the two consecutive Australia Test series.
Shastri feels that while bowling might not be a problem in the upcoming ODI World Cup that will take place in 2023 in India, it will eventually become difficult as the team start their overseas tours. He explains that finding five good bowlers will become a challenge to play in 2023. Since India will have spin, playing on home soil won't be an issue. However, it becomes problematic when the team plays overseas under different conditions.