Don't be surprised if Afghanistan knock India out of Asia Cup: Jadeja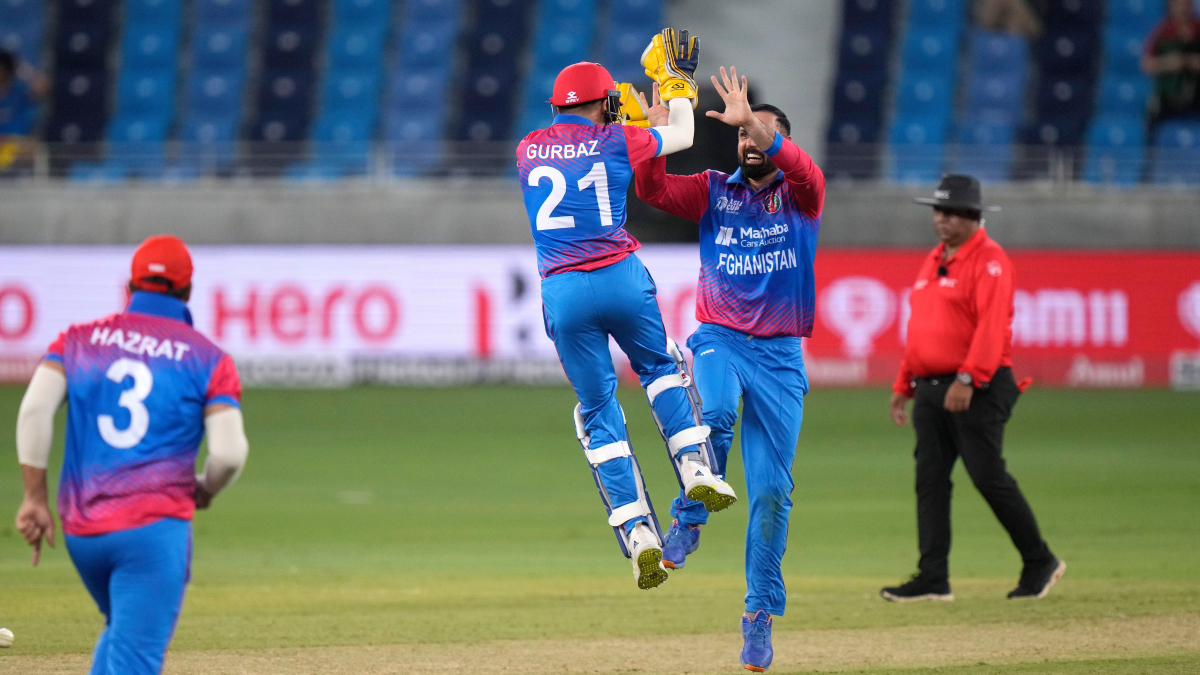 Afghanistan have been impressive throughout the Asia Cup. They are currently unbeaten in the tournament and became the first team to qualify for the Super 4s. After a massive win over Sri Lanka by eight wickets, Afghanistan managed to carry that momentum to defeat Bangladesh in the second match.
Talking about the team's performance, Ajay Jadeja said that India and Pakistan should be wary of them in the Super Four.
"Teams should be wary when they play these guys in Super 4s. When you play these guys in the Super 4, I won't be surprised if they knock one of the big teams off," Jadeja remarked while speaking on Cricbuzz on Tuesday.
"They won't allow you to make a comeback"
He pointed out that bowling is the major positive of the team and added that the team has the ability to reduce teams to lower totals.
"They have the firepower, bowling everyone knows what they can do. Imagine either of the teams, India or Pakistan, is 20/2 or 30/2, then they won't allow you to make a comeback. These guys have that ability.
He sent warning signals to the Indian and Pakistan team by saying that the Afghan openers can surprise everyone.
"Now with their batting they've shown that their openers can play in a certain way. So if you're an analyst for India or Pakistan, how are you going to plan, what are you thinking? They can come and surprise you and the rest of the team surprises even more," the ex-cricketer further explained.
Most of the batters of Afghanistan are in good form as well. Ibrahim and Najibullah added 69-run for the fourth wicket in just 33 balls as both played unbeaten knocks to guide their side home.
While Ibrahim Zadran played an anchor role to Najibullah Zadran, the latter went berserk from the first ball.
He smashed 43 runs from just 17 deliveries to take his team home. On the other hand, Ibrahim Zadran made 42 runs off just 41 deliveries and made sure that his team crosses the line.
Afghanistan, who will finish at the top of group A, will meet India in the Super Fours and notably, Pakistan are yet to qualify for the last four.
They have played one match and lost against the Indian team earlier in the tournament. They will meet Hong Kong in their second match.
Hong Kong, on the other hand, played their opening match against India and went down by a massive margin. However, the net run rate will not come into the equation as long as they can defeat Pakistan.